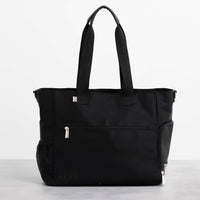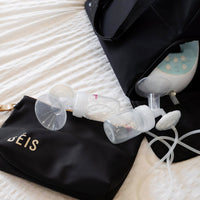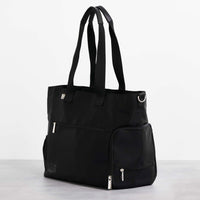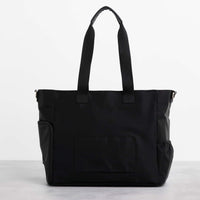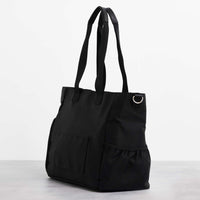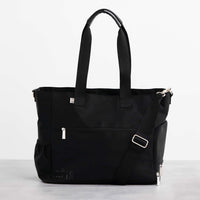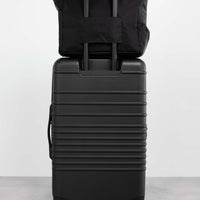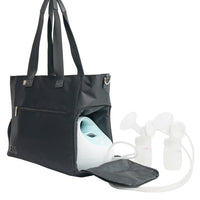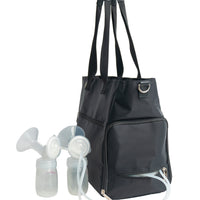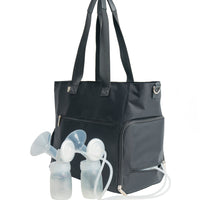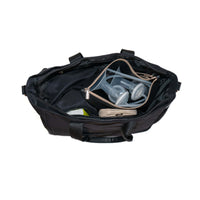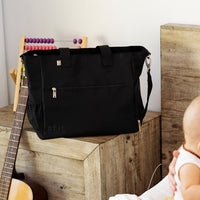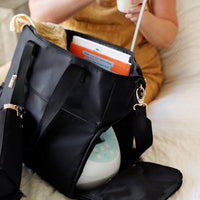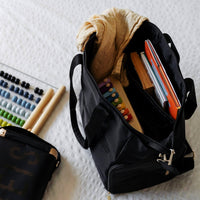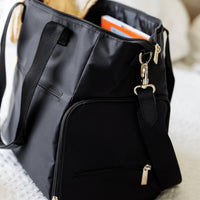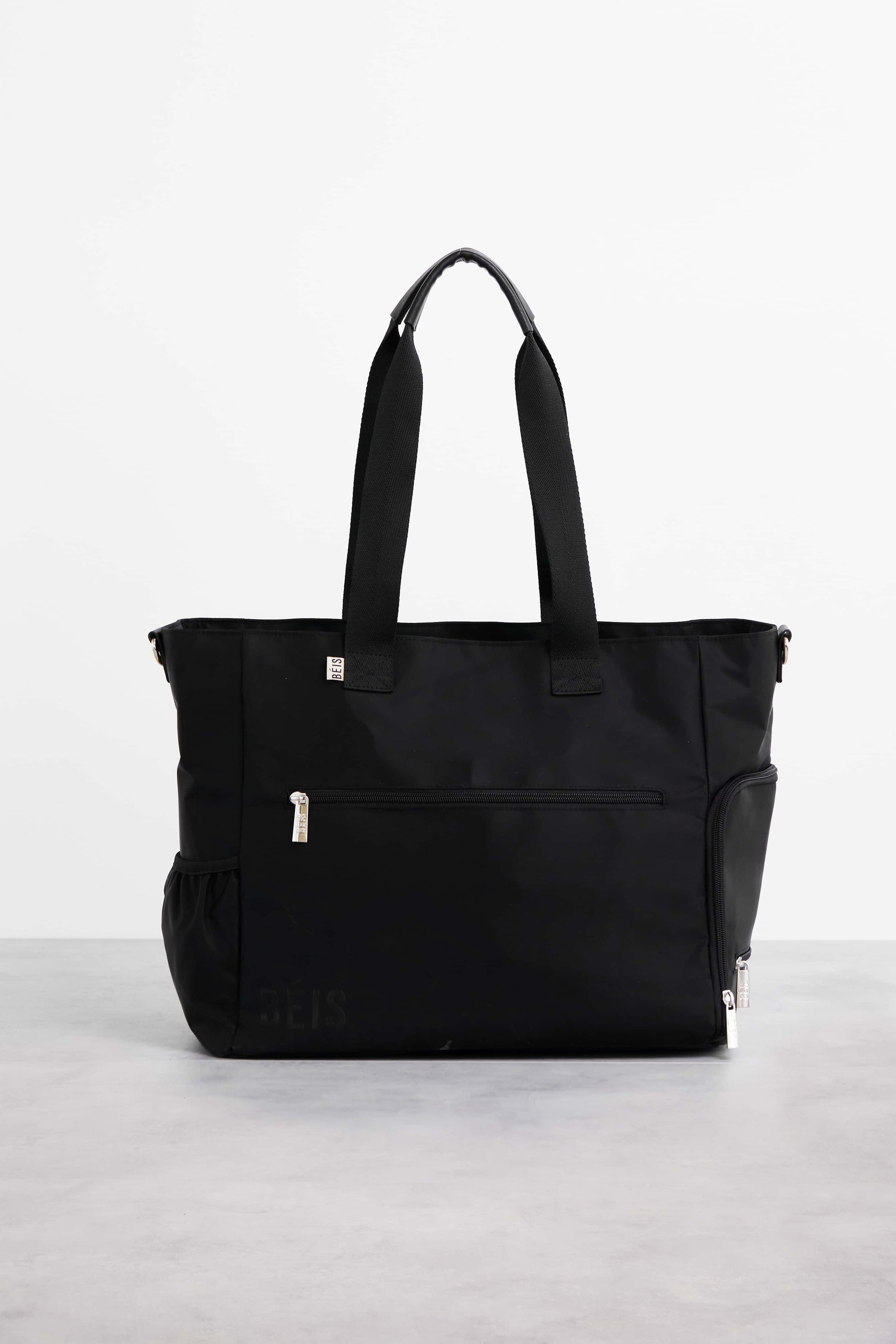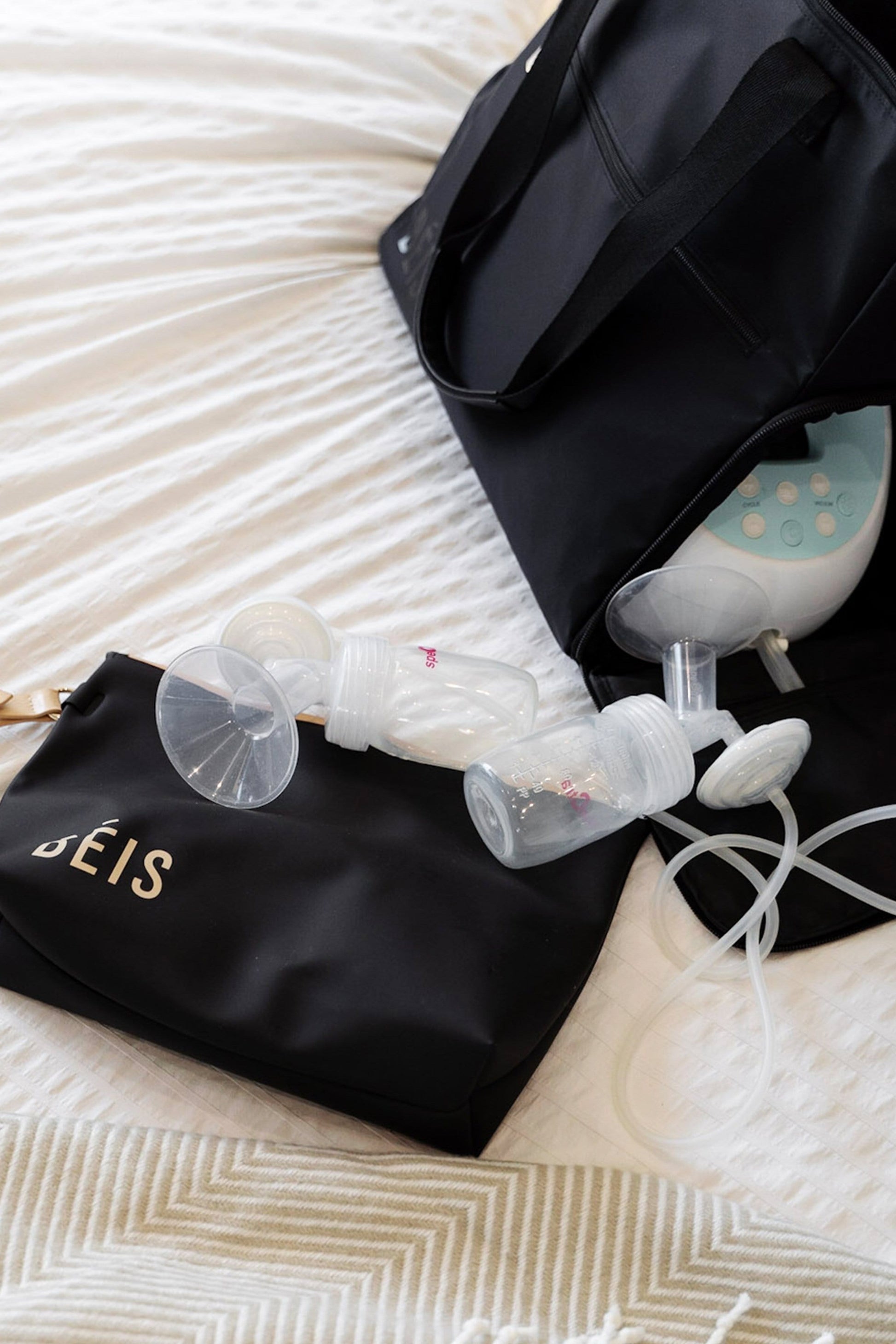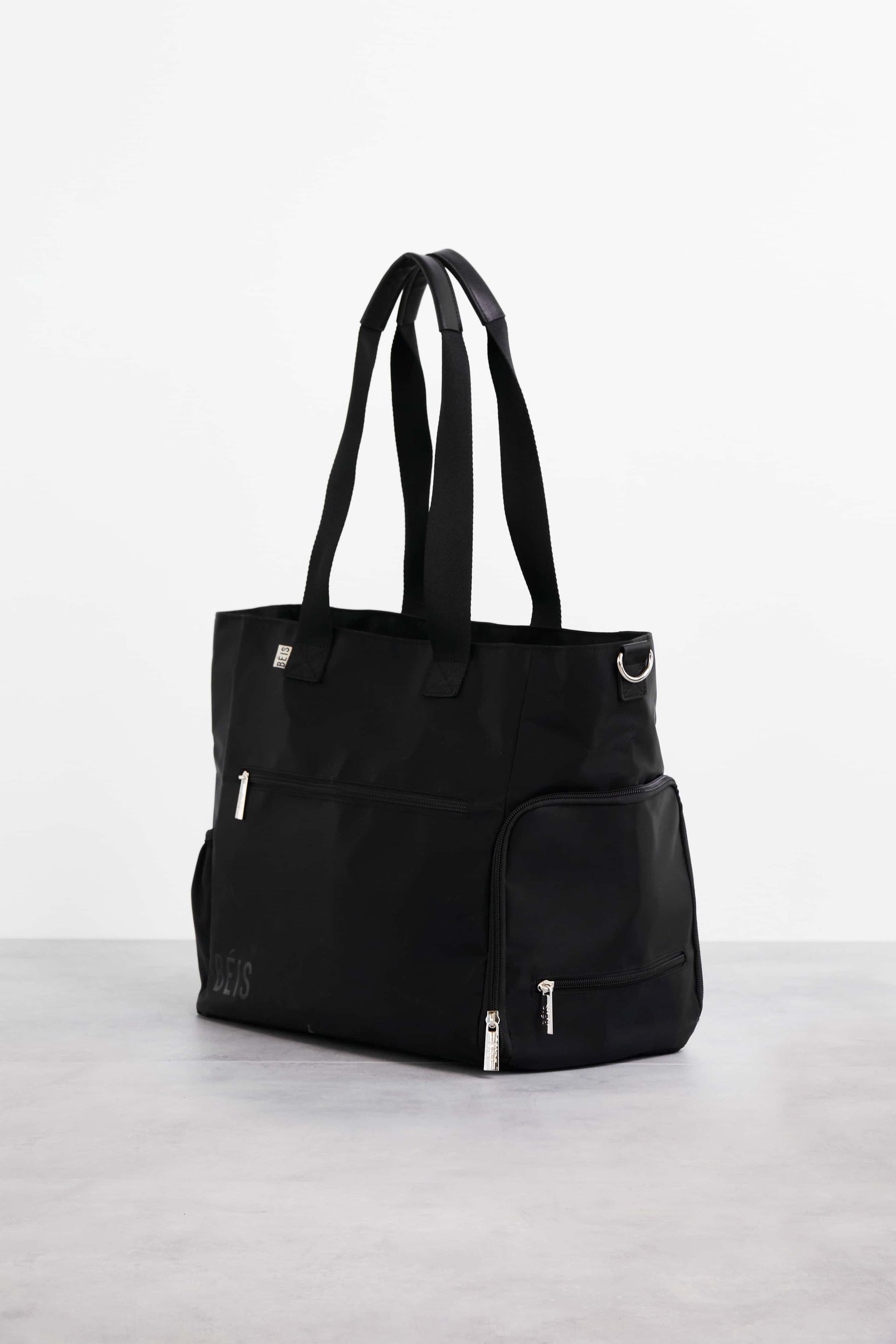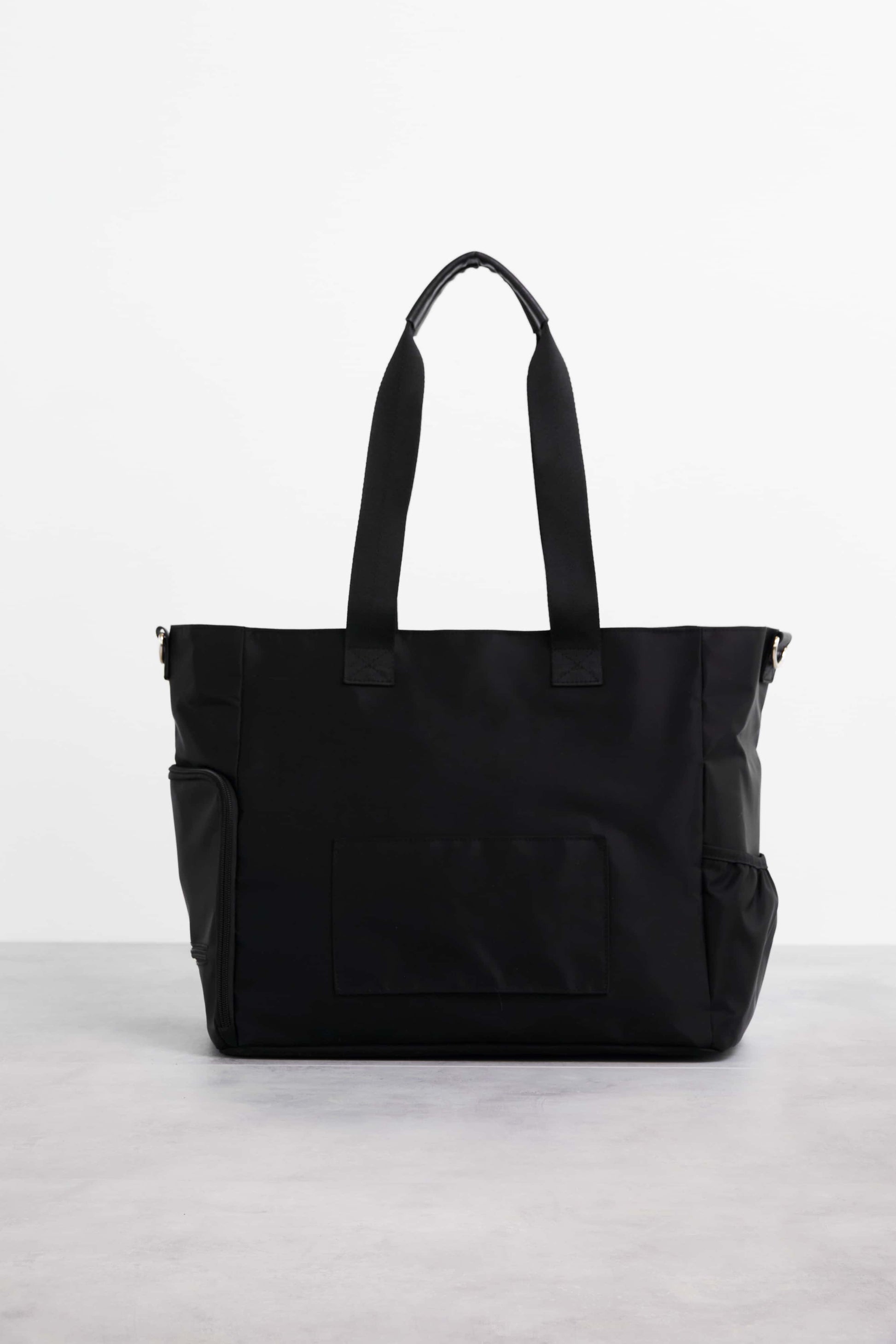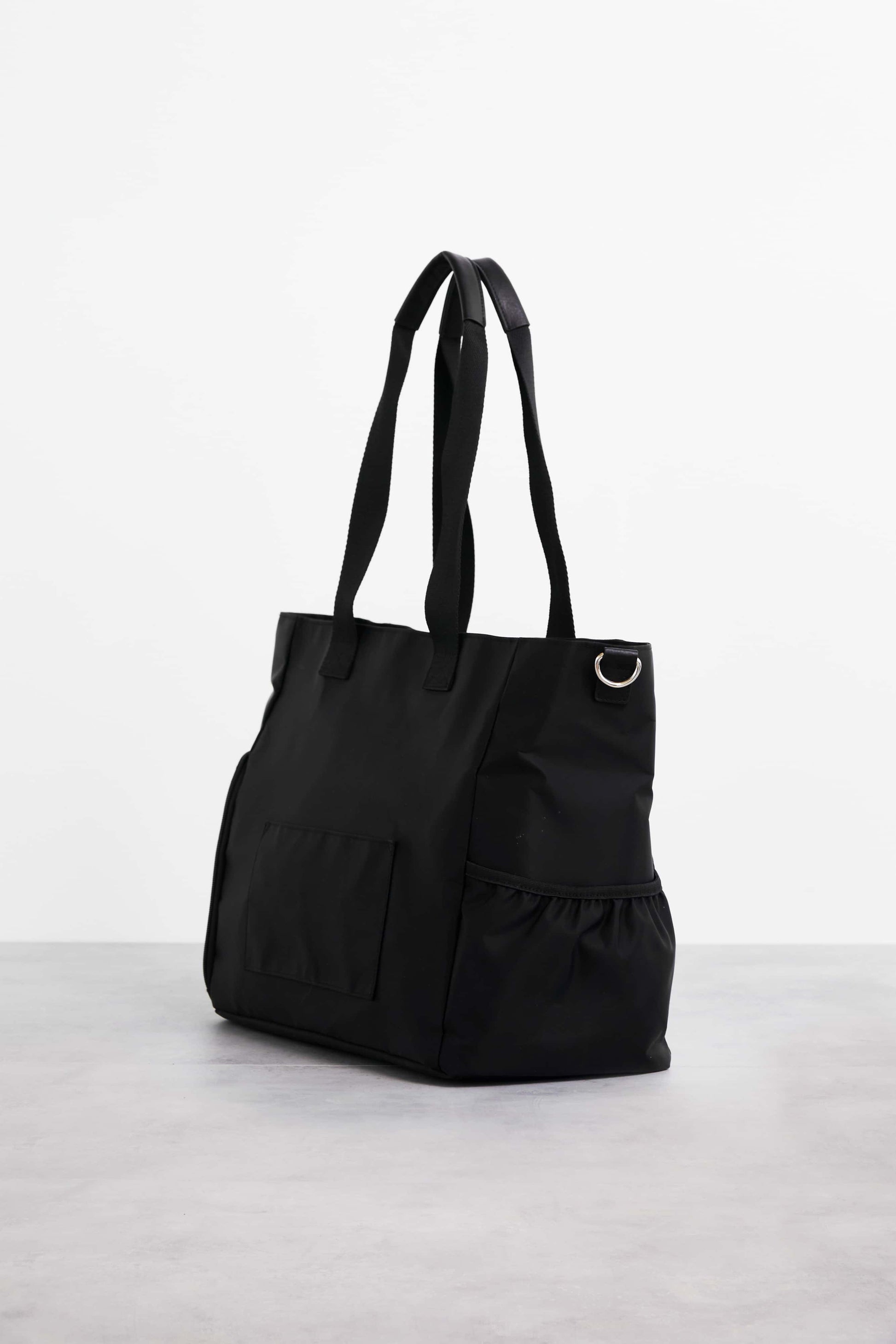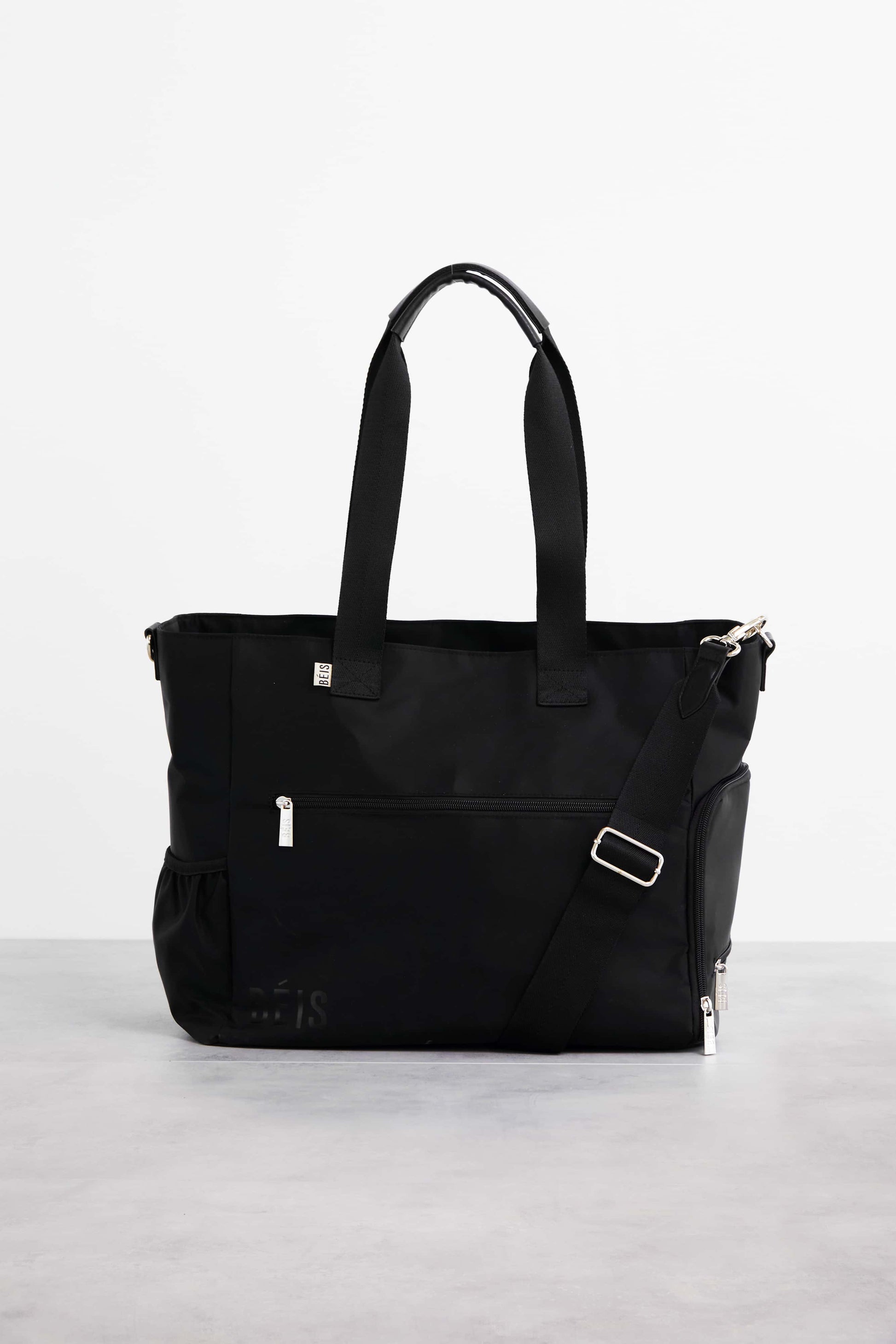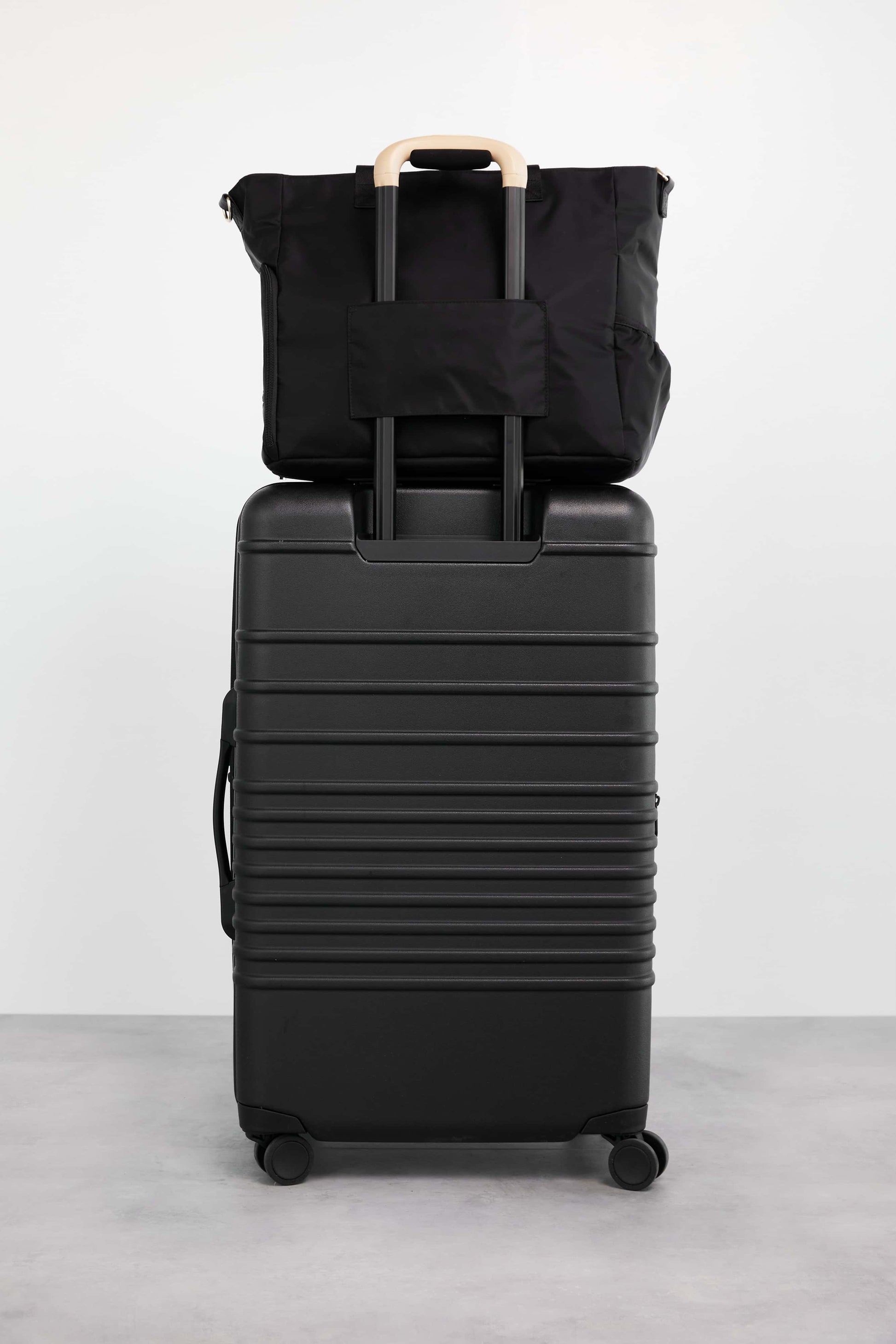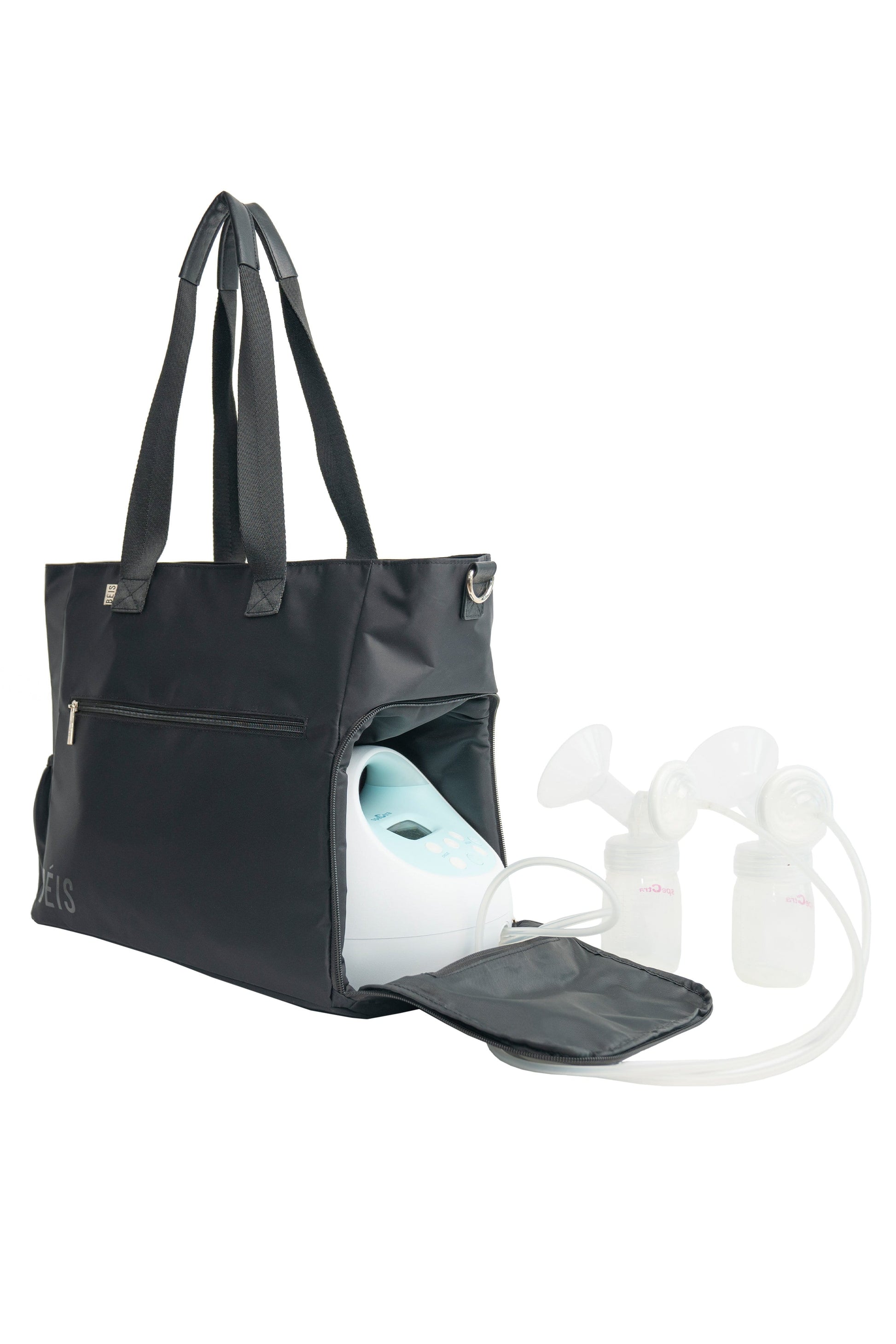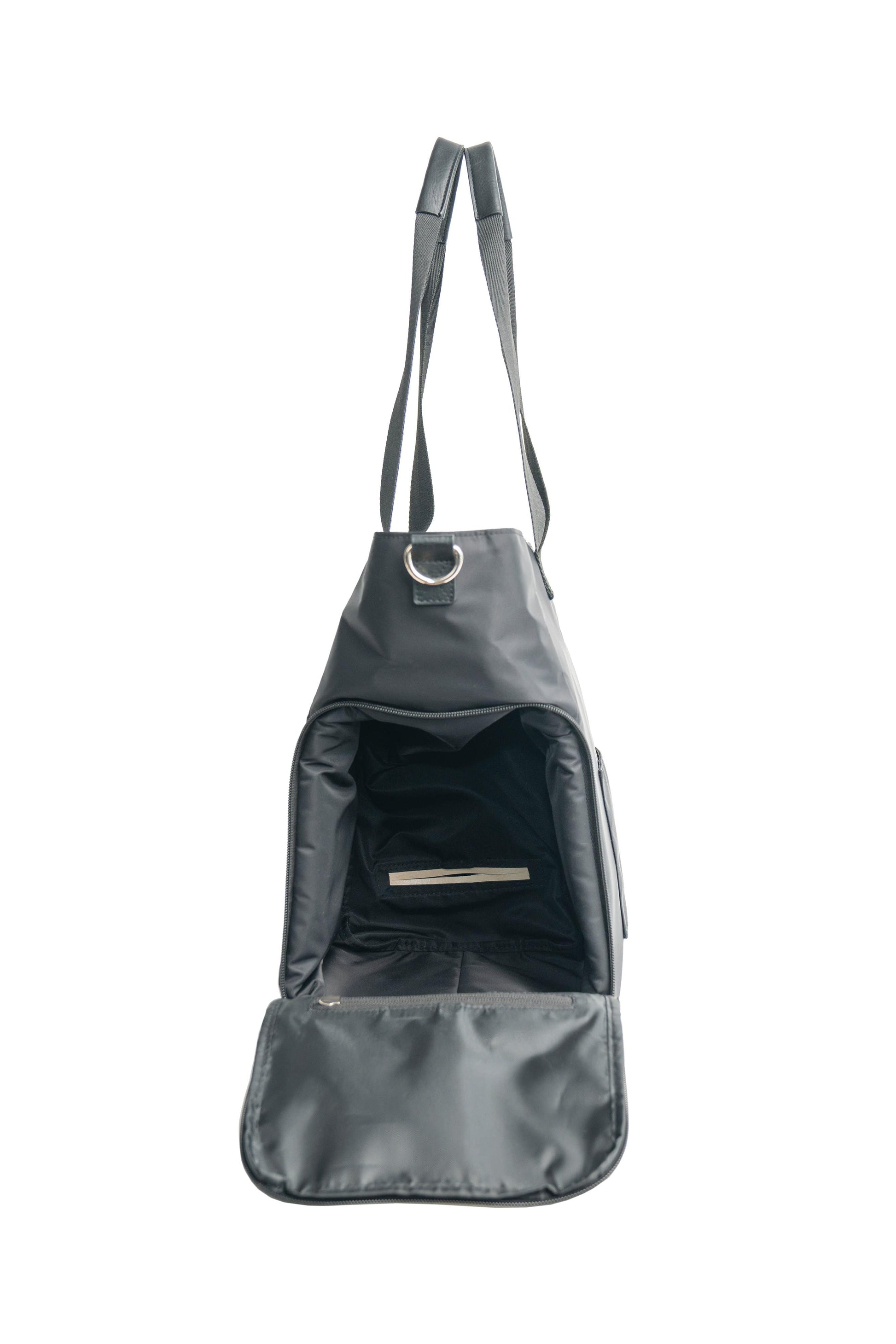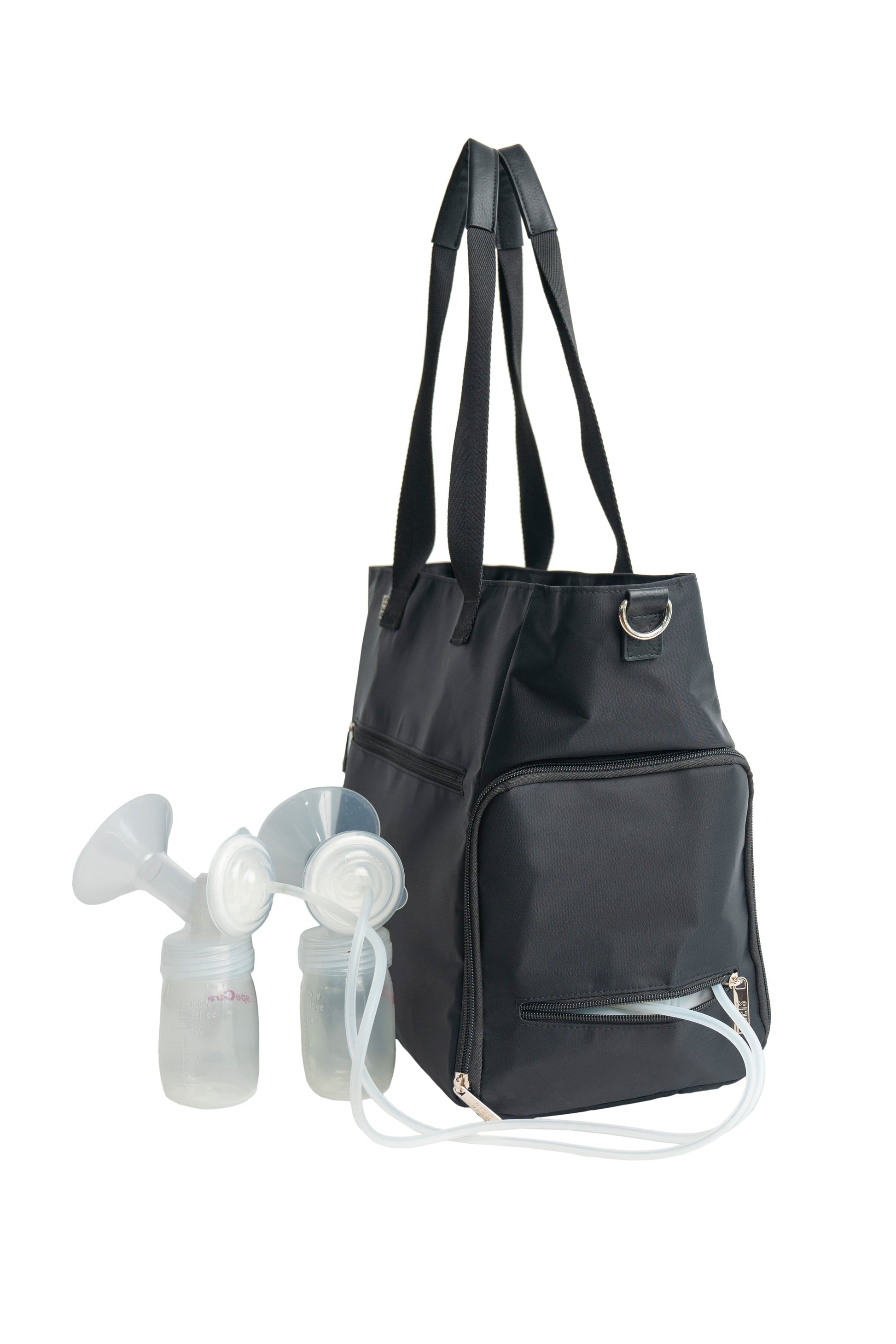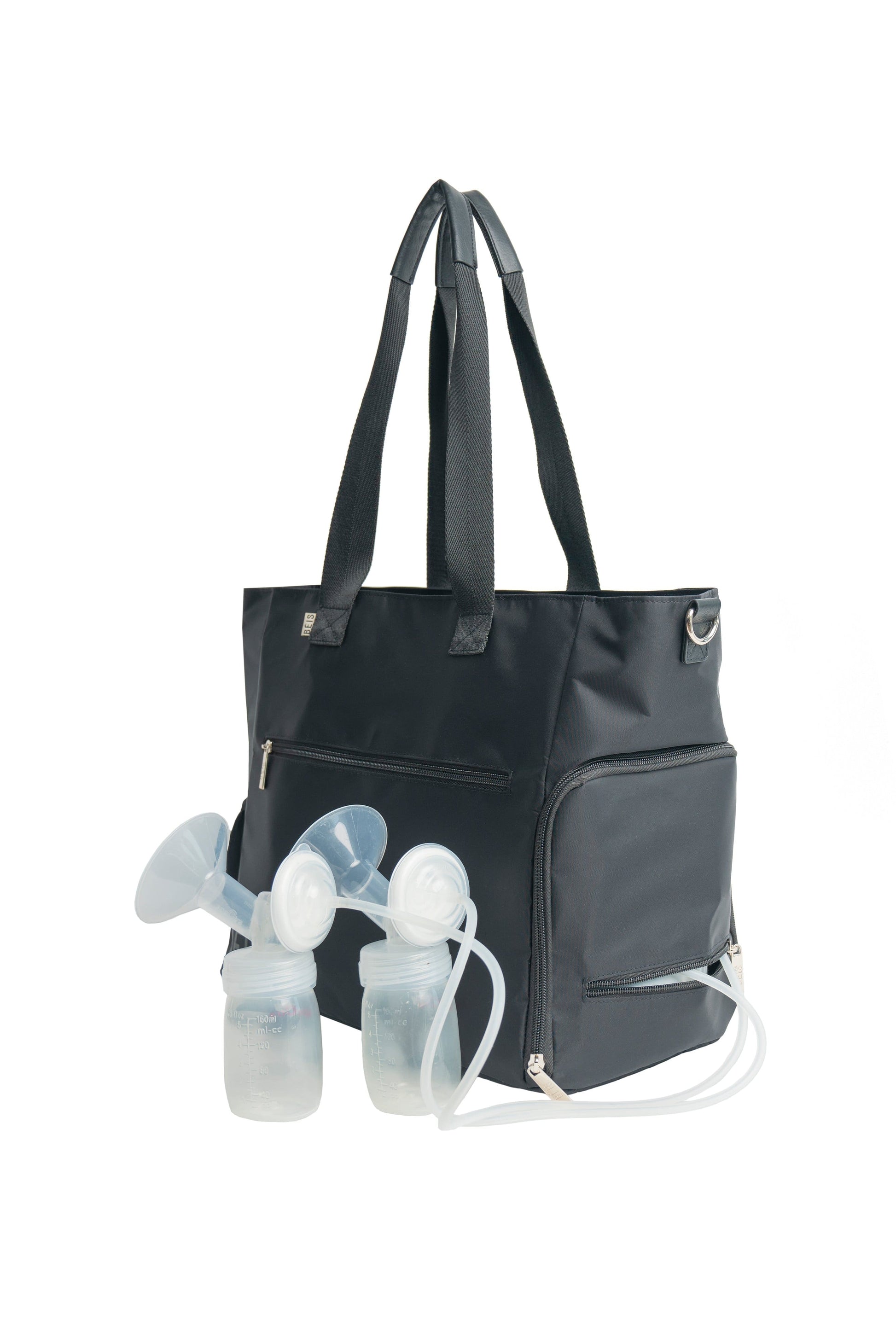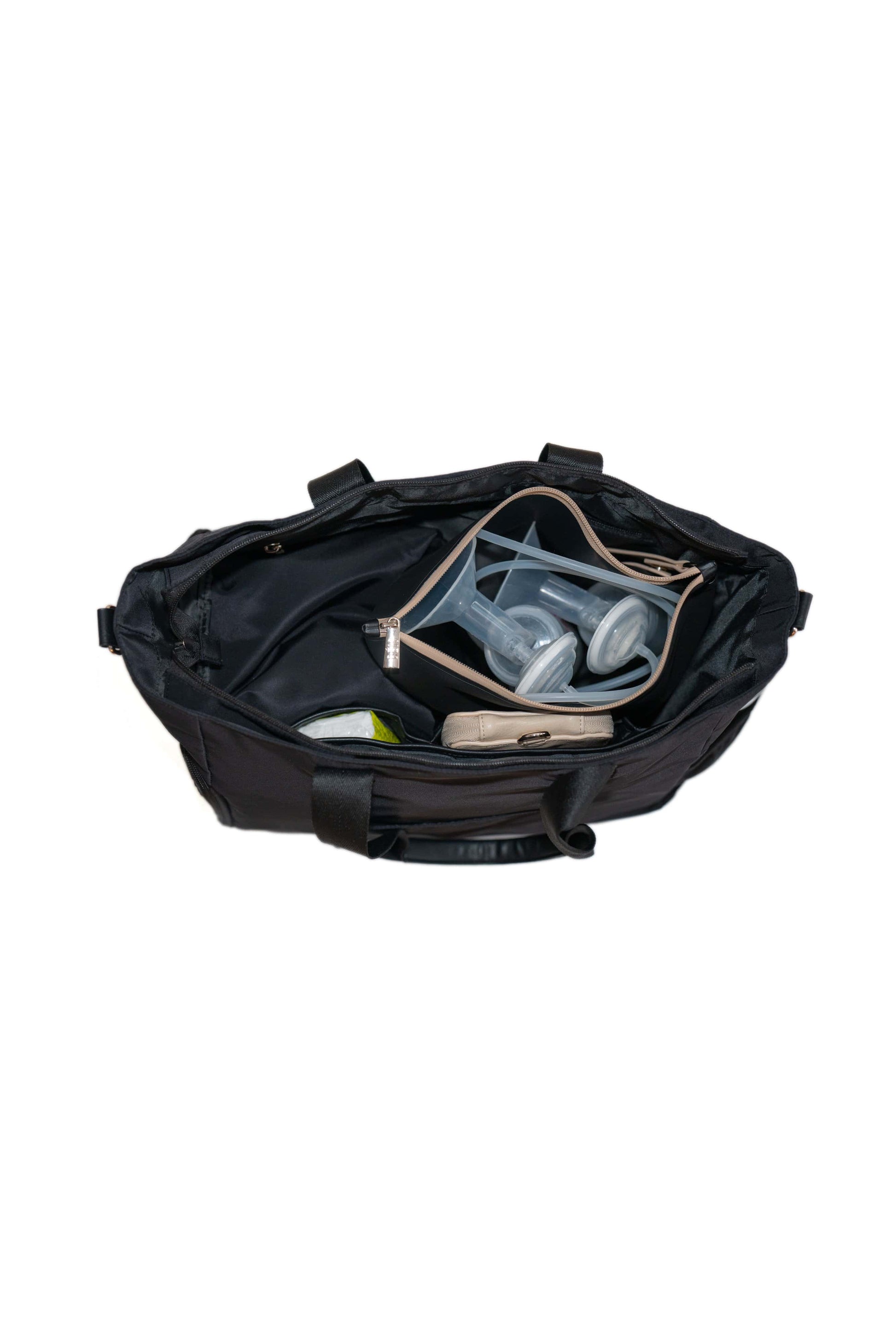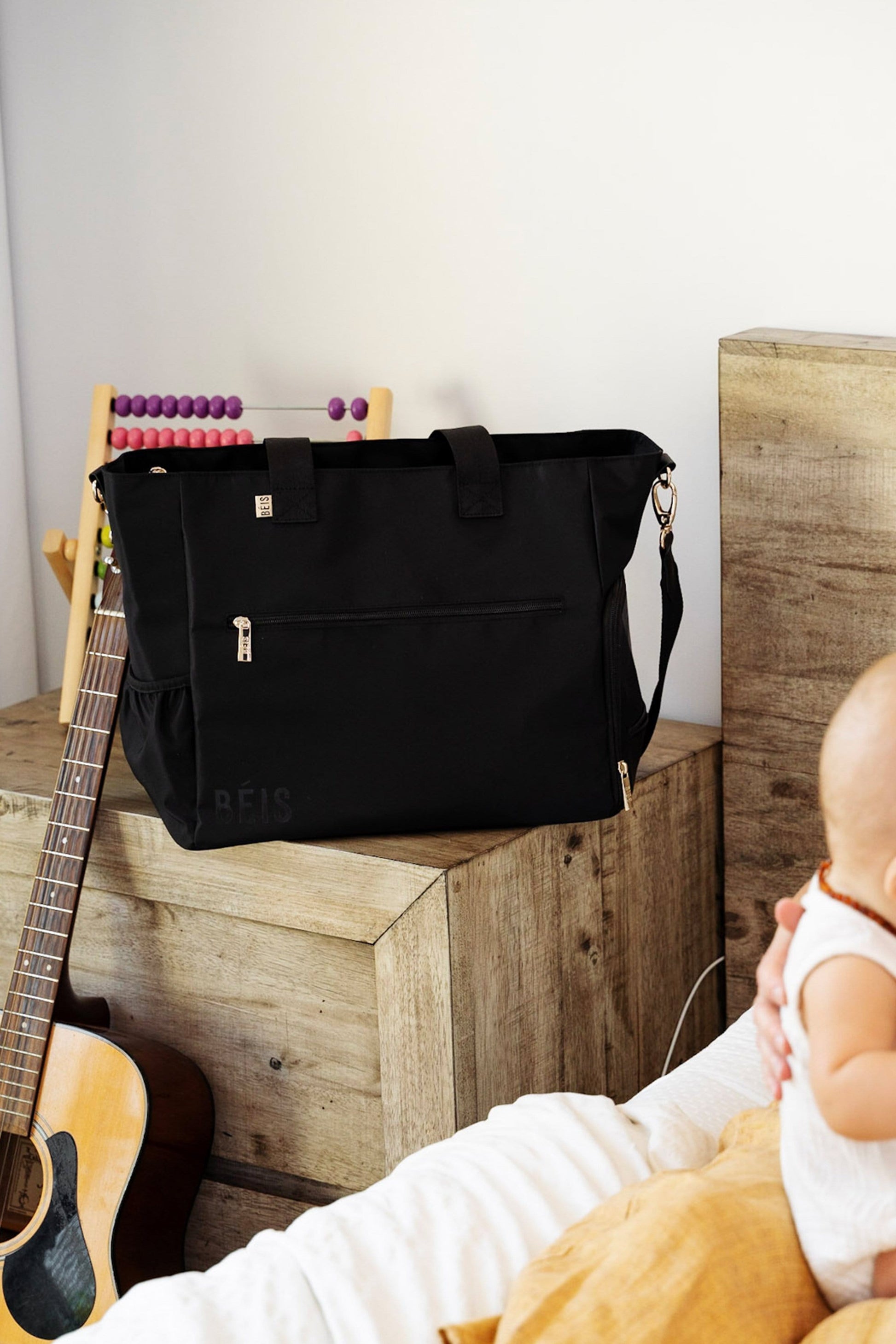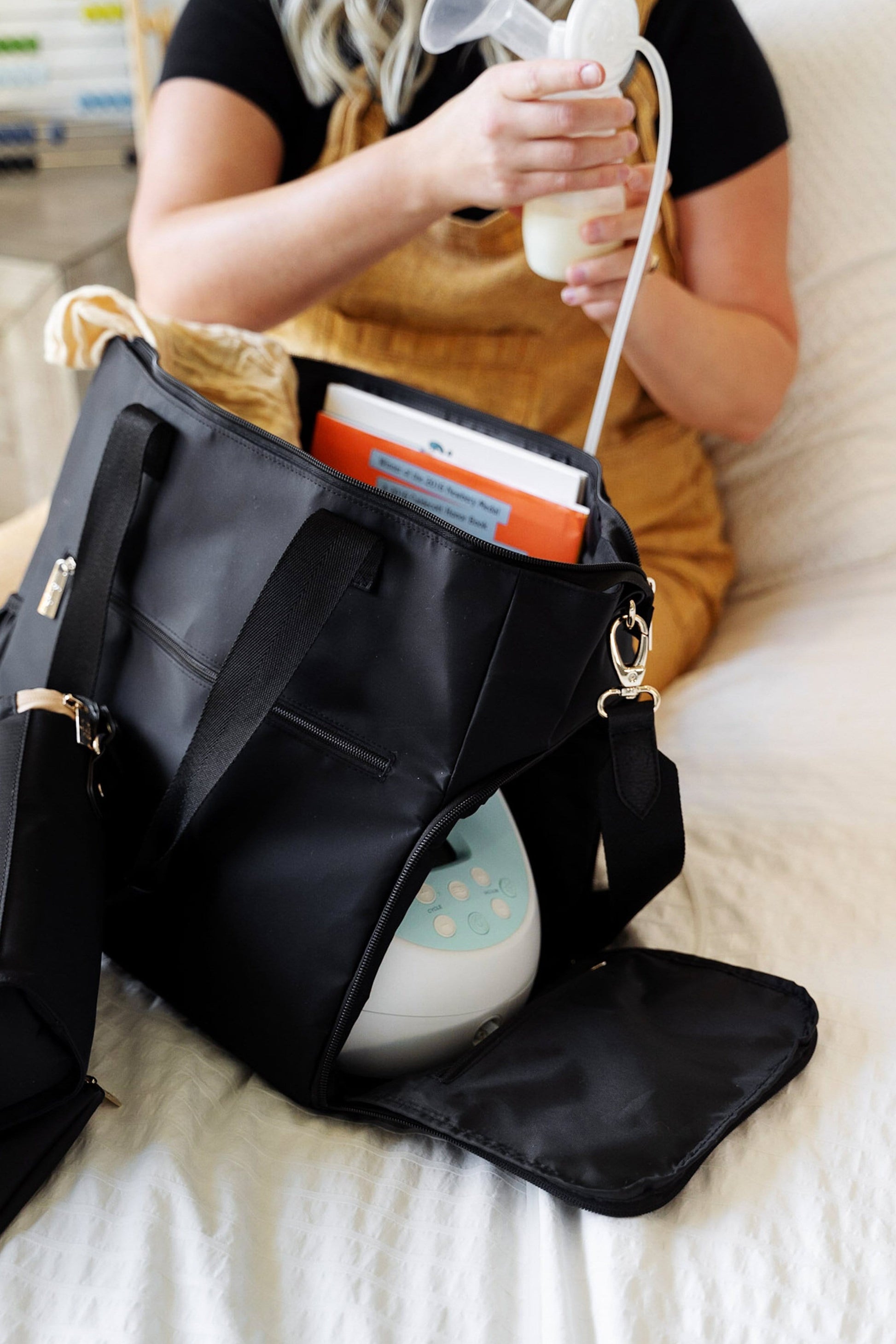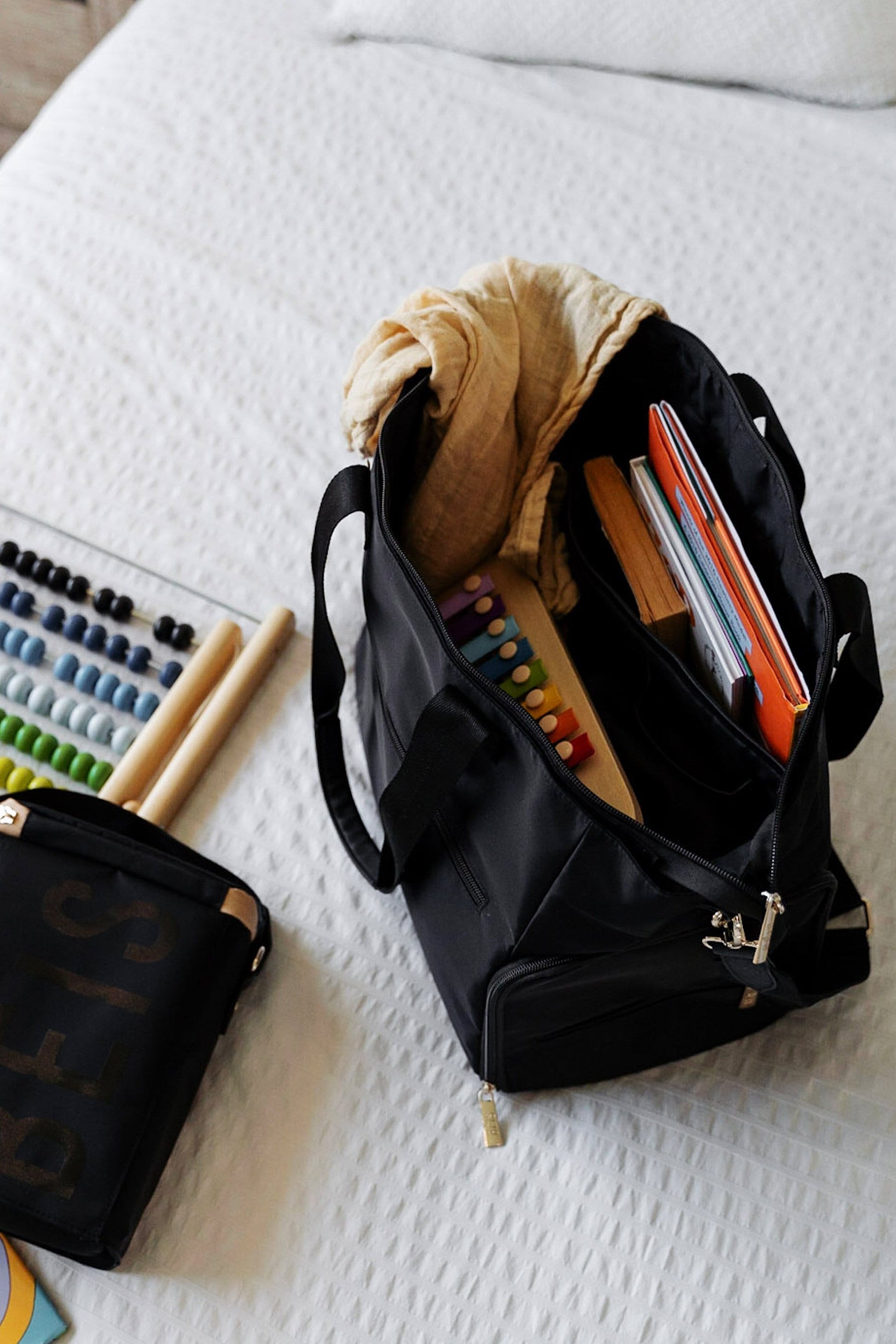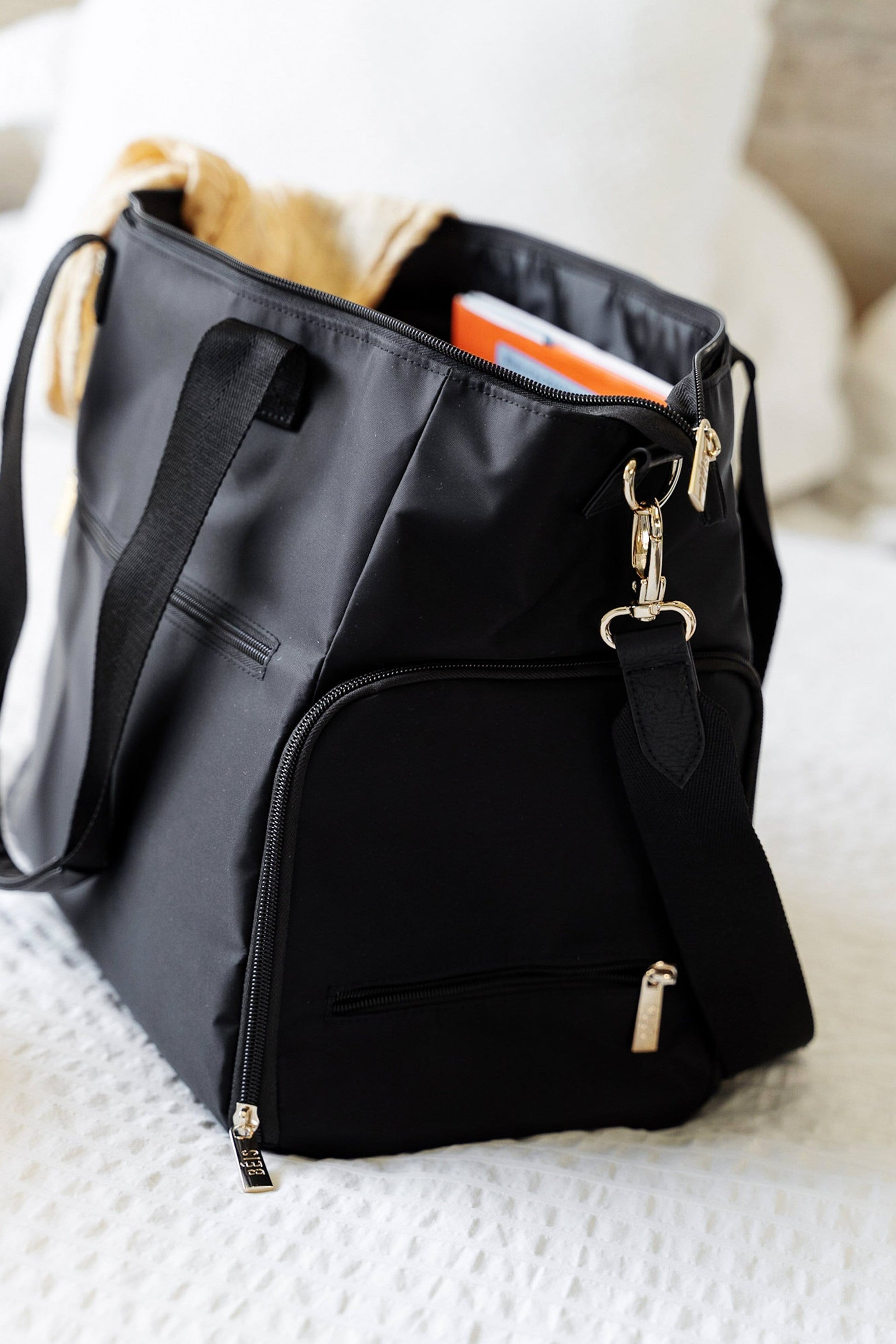 Believe it or not, the BEIS office is no stranger to the whirring sound of a breast pump. We are pretty open about our needs when it comes to how we tote around our stuff and the need to have a place to stash your breast pump was not lost on this team! The genius lies in the fact that this doubles as Mama's work bag, comes with a removable pouch for storing parts, keeping them separate, easy to grab and clean as well as the bonus of not looking like you're carrying around a glorified milk-machine!
Dims: 19.5" W x 12.5" H x 8"D
Materials: Body - Nylon Twill, Trim - Buffalo PU, Jelly PVC (Pouch), Lining - 100% Poly, Zinc Alloy Hardware
Care: Spot Clean
Weight: 4lbs
EXTERIOR
- compartment specifically for your pump (fit's most pumps)- with a zipper opening to feed tubes through on the exterior and an opening to feed the power cord through
- padded laptop sleeve
- exterior zip pocket, exterior side slip pocket - perfect for bottles

INTERIOR
- water resistant zip pocket
- 2 slip pockets
- trolley sleeve

PERFECT FOR
- Baby Needs
- Travel
- Work Tote
- Carry-on
View full details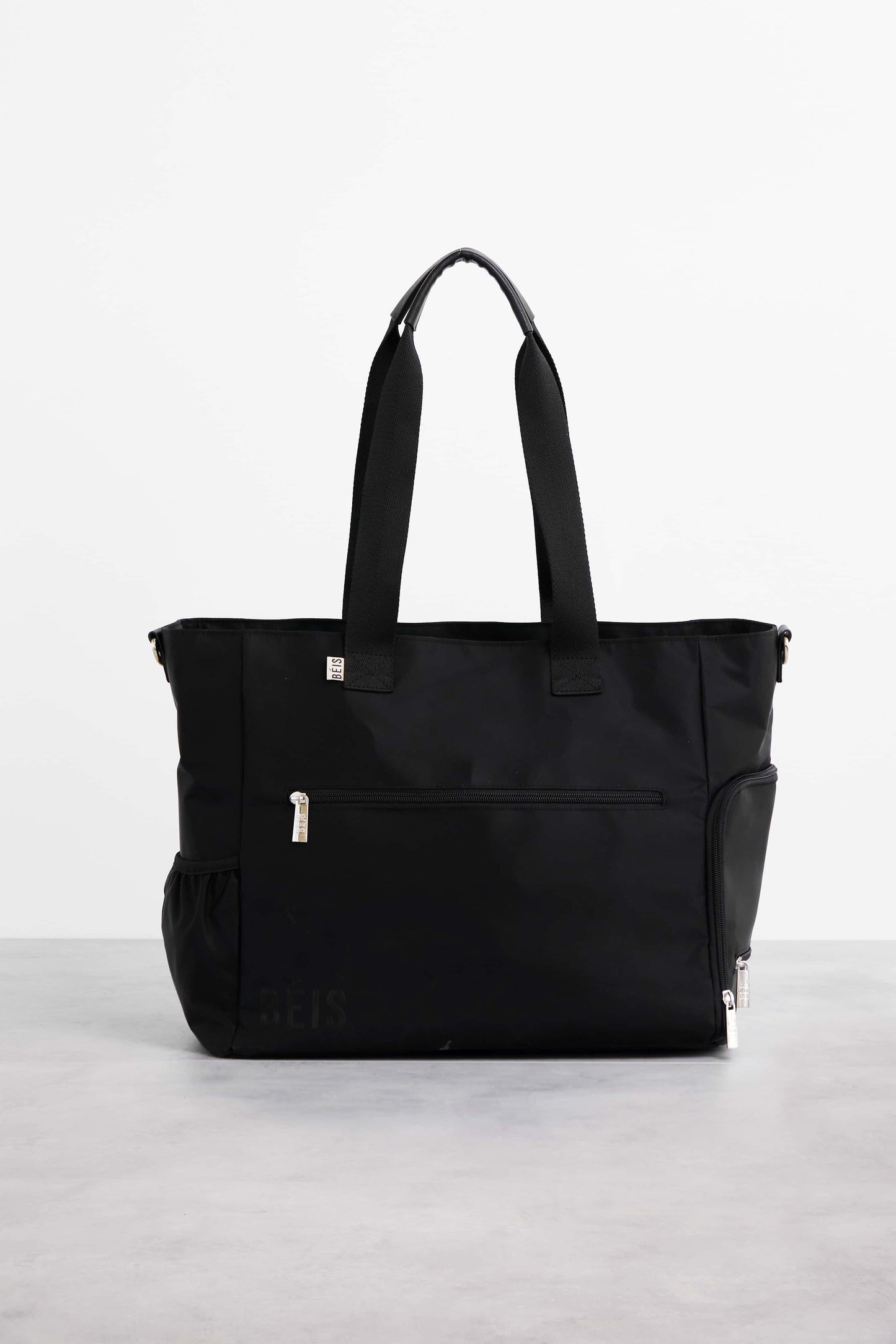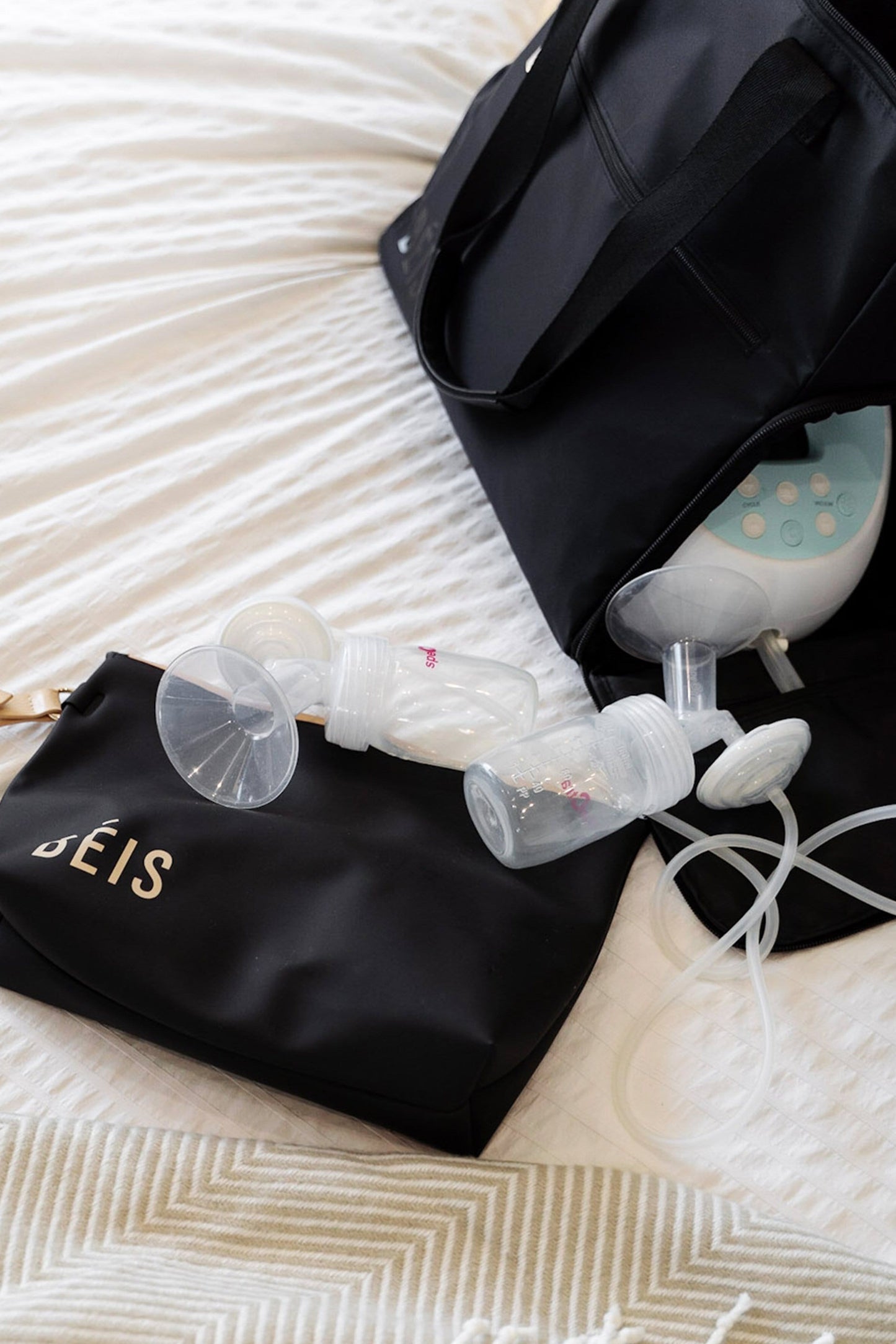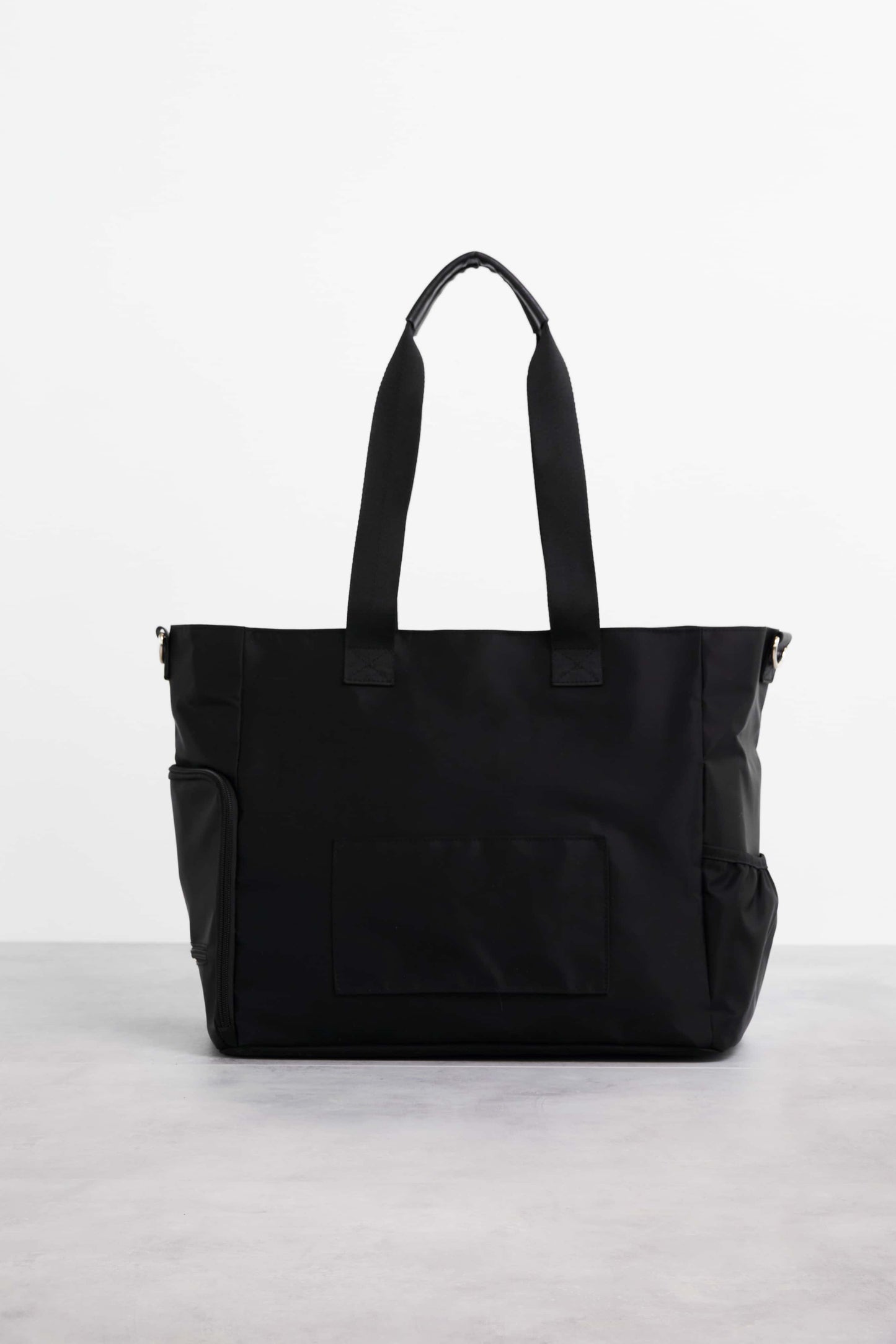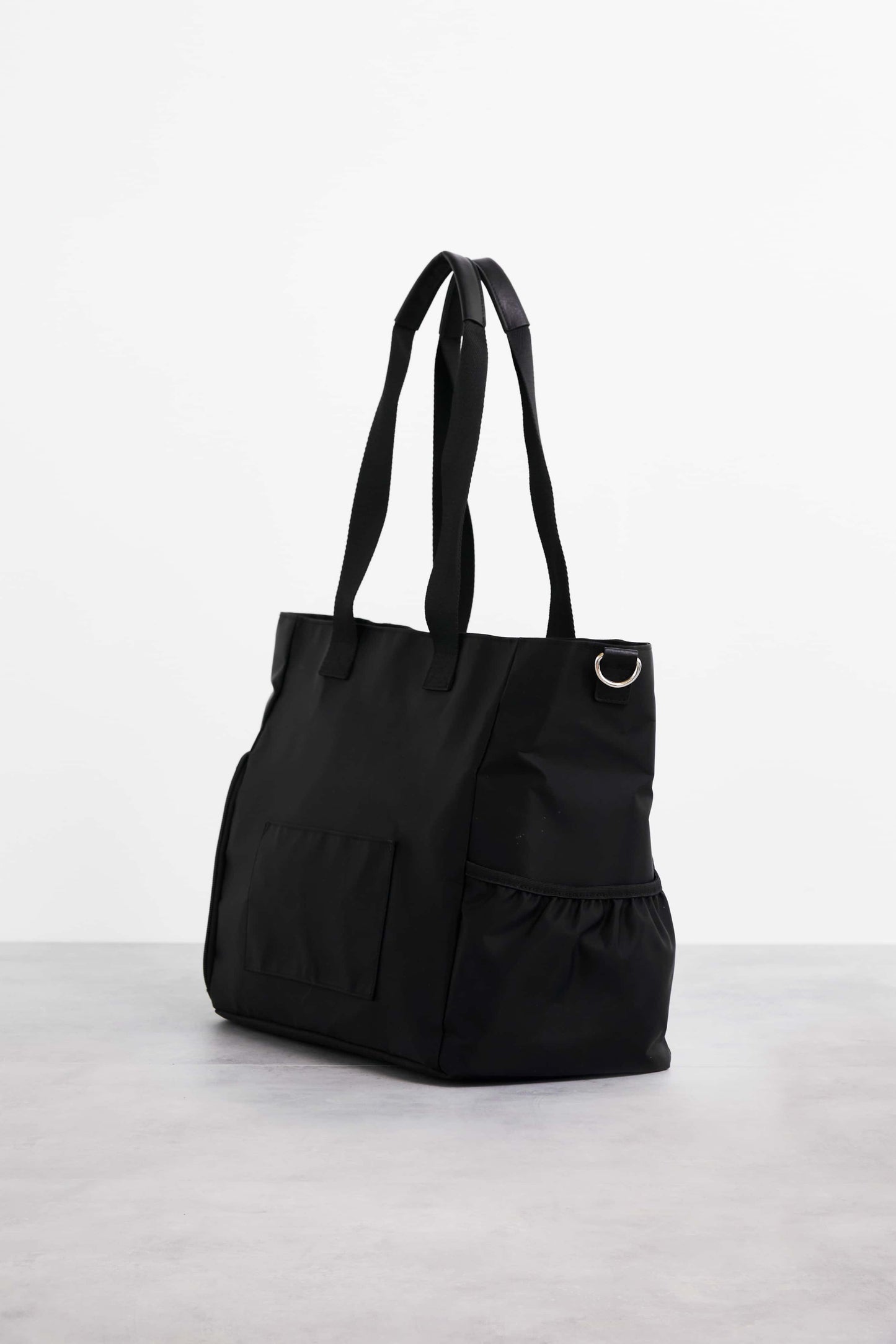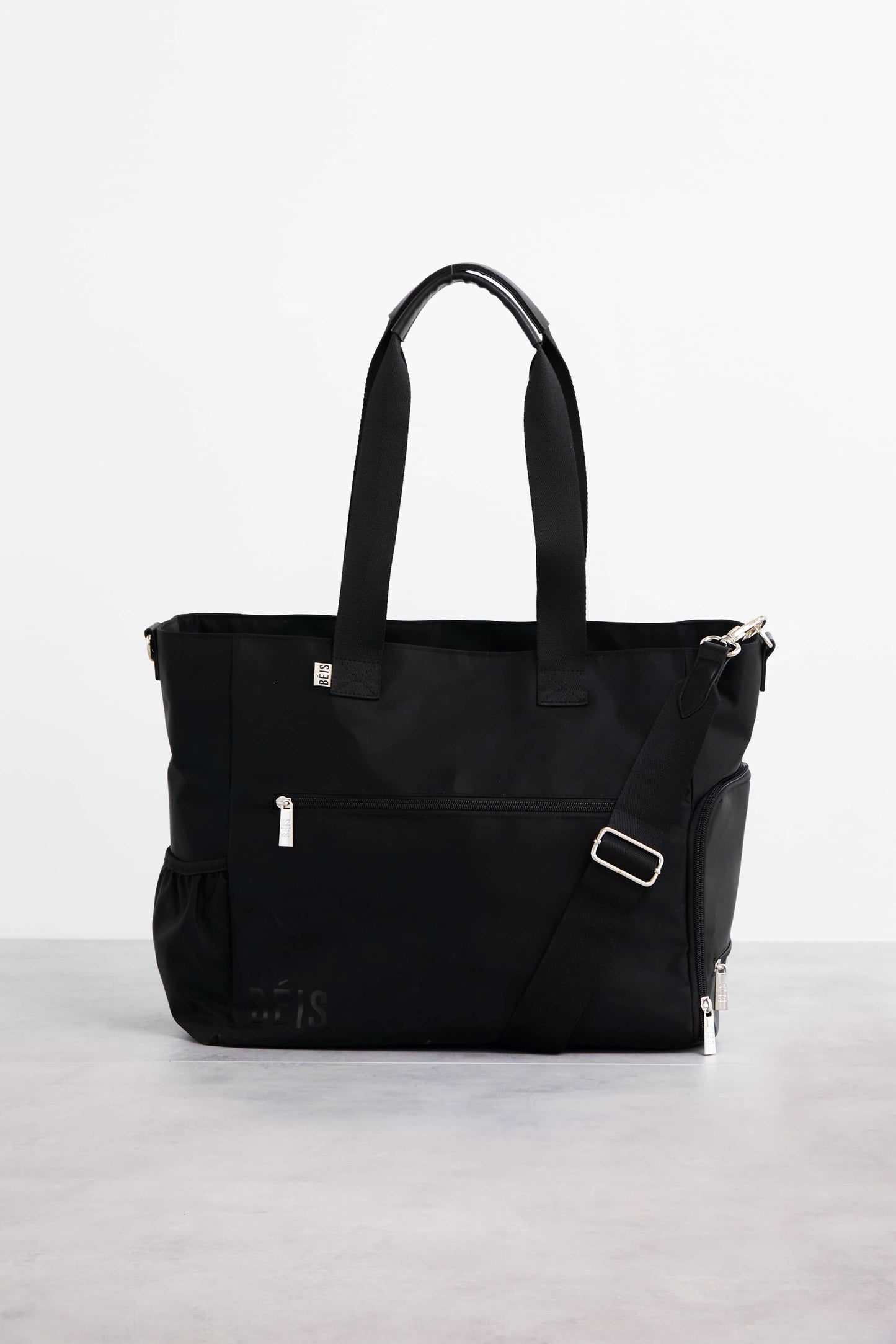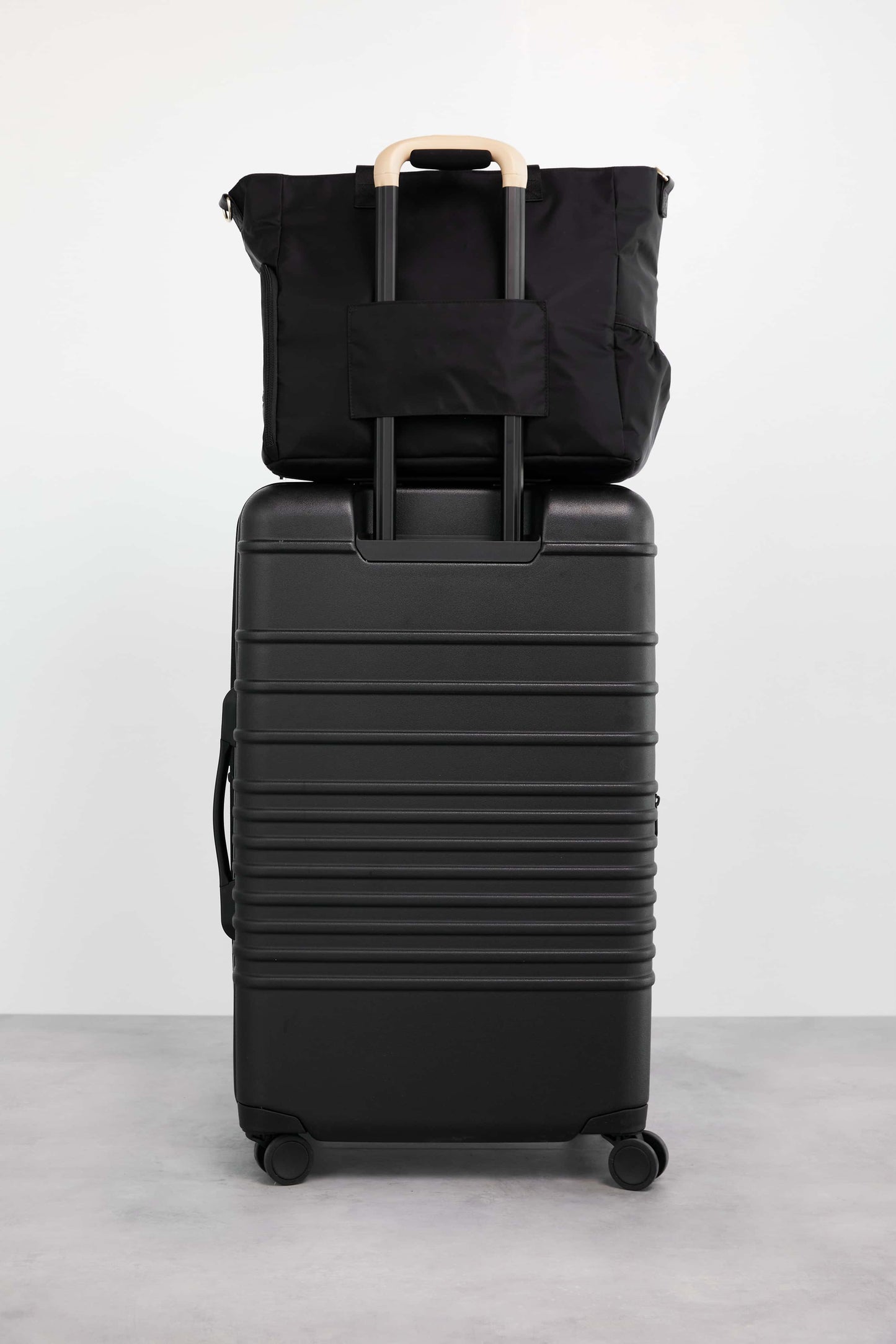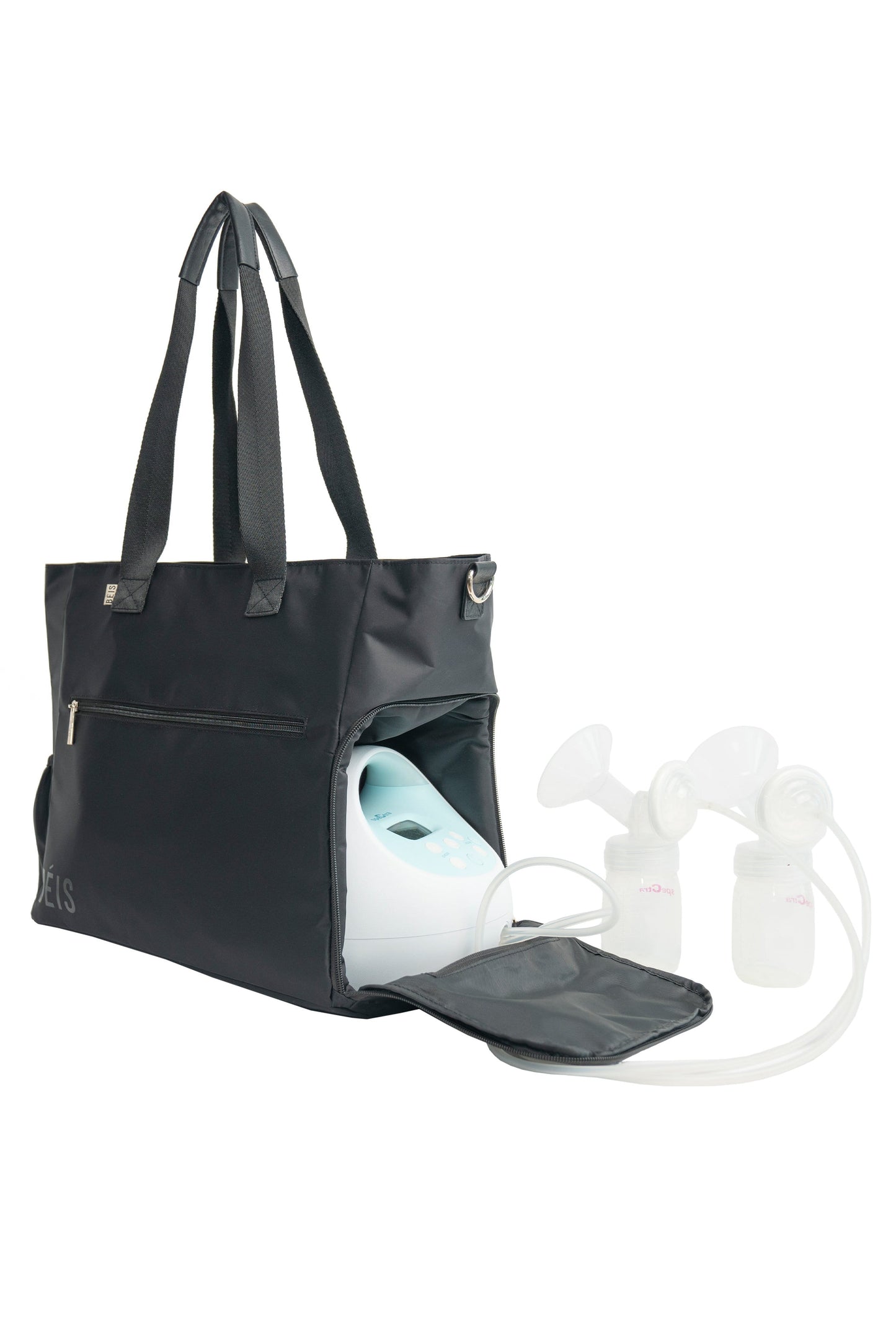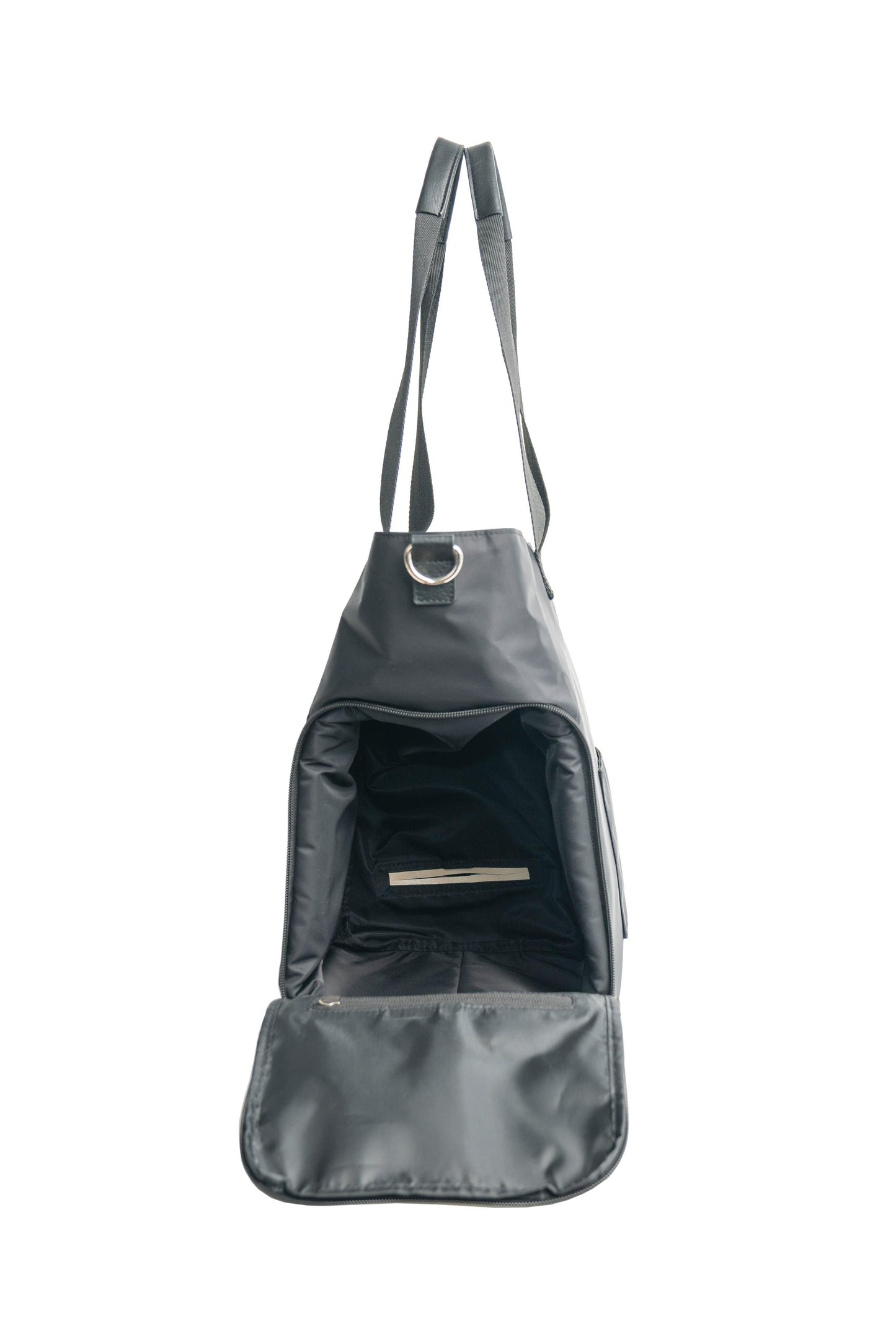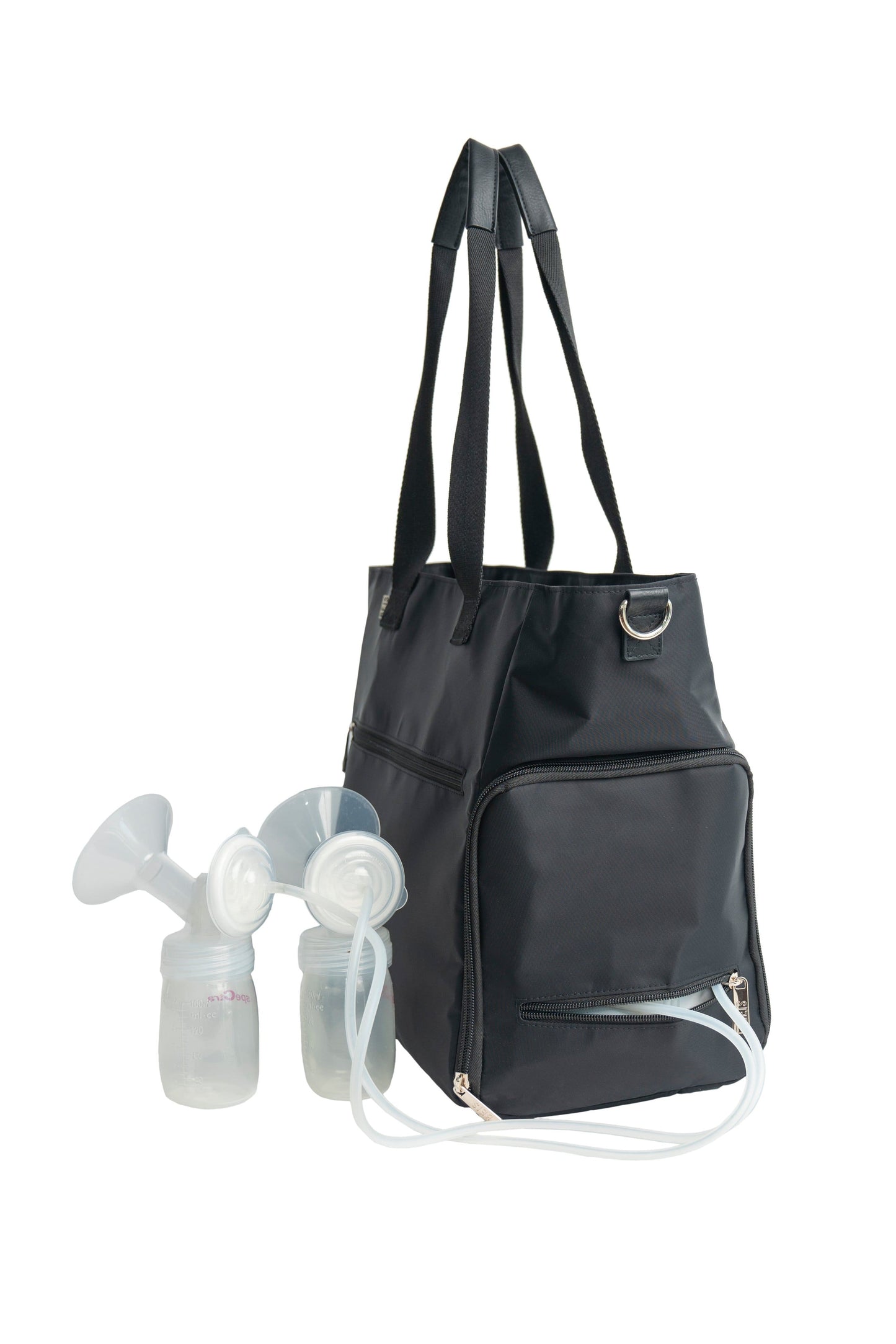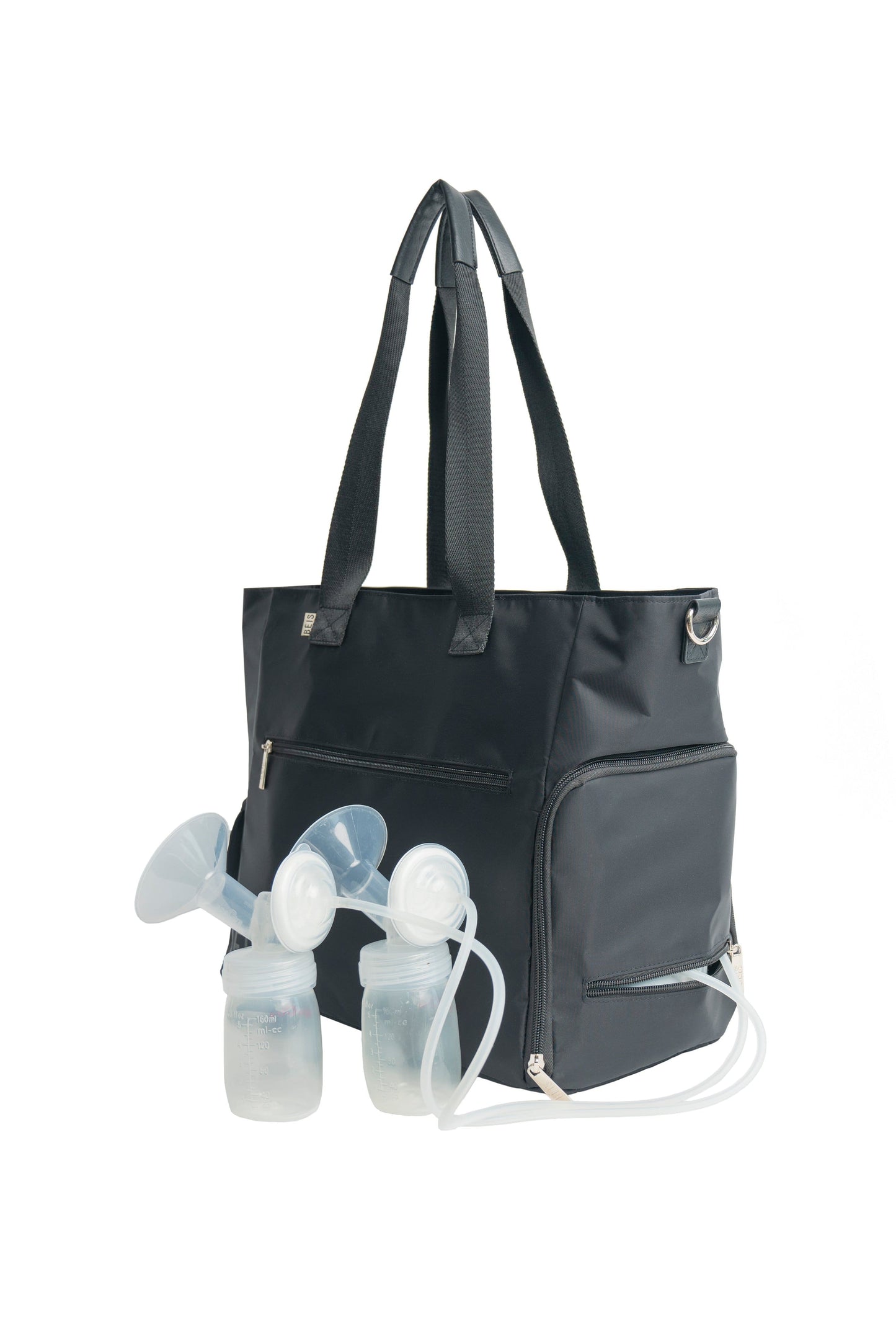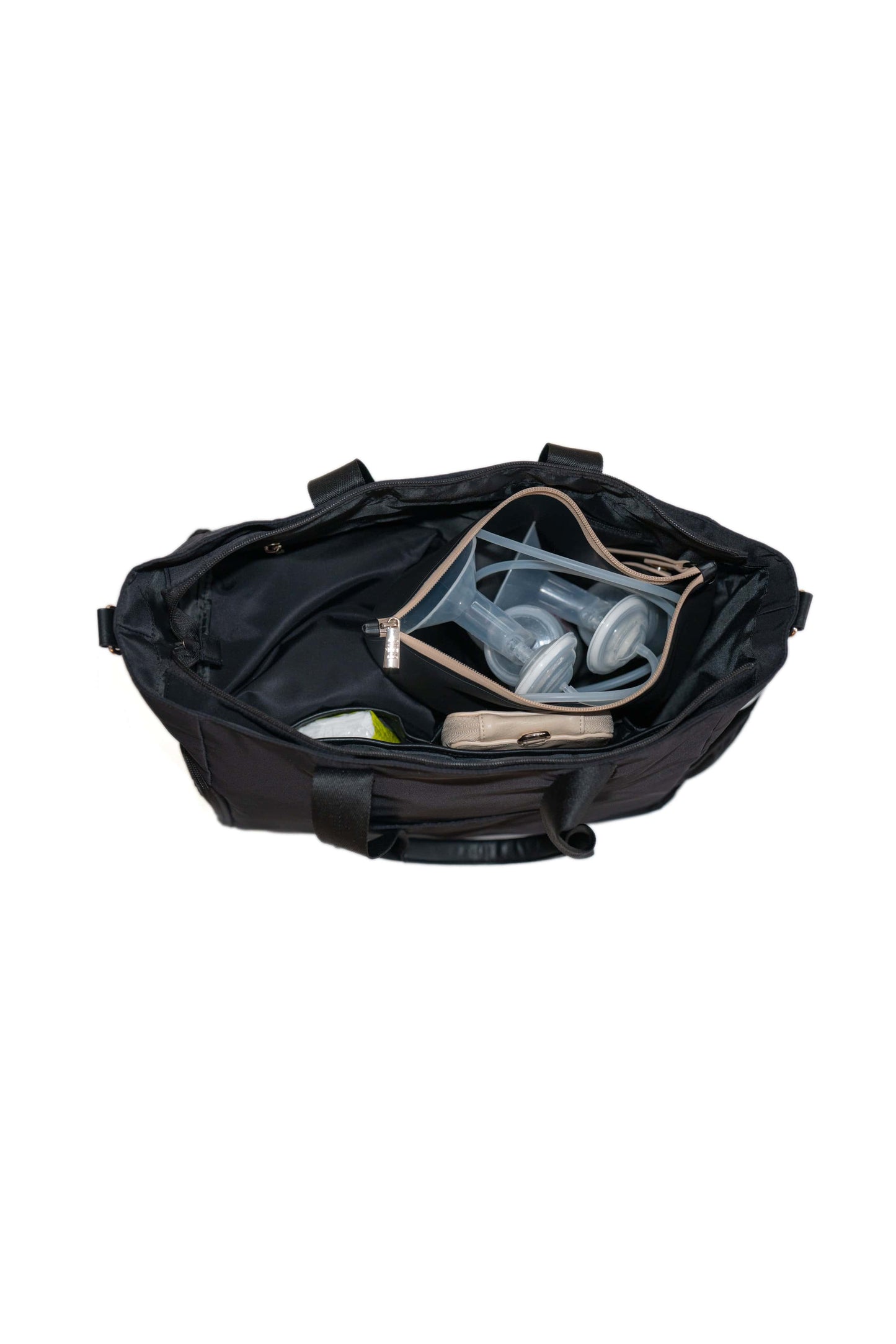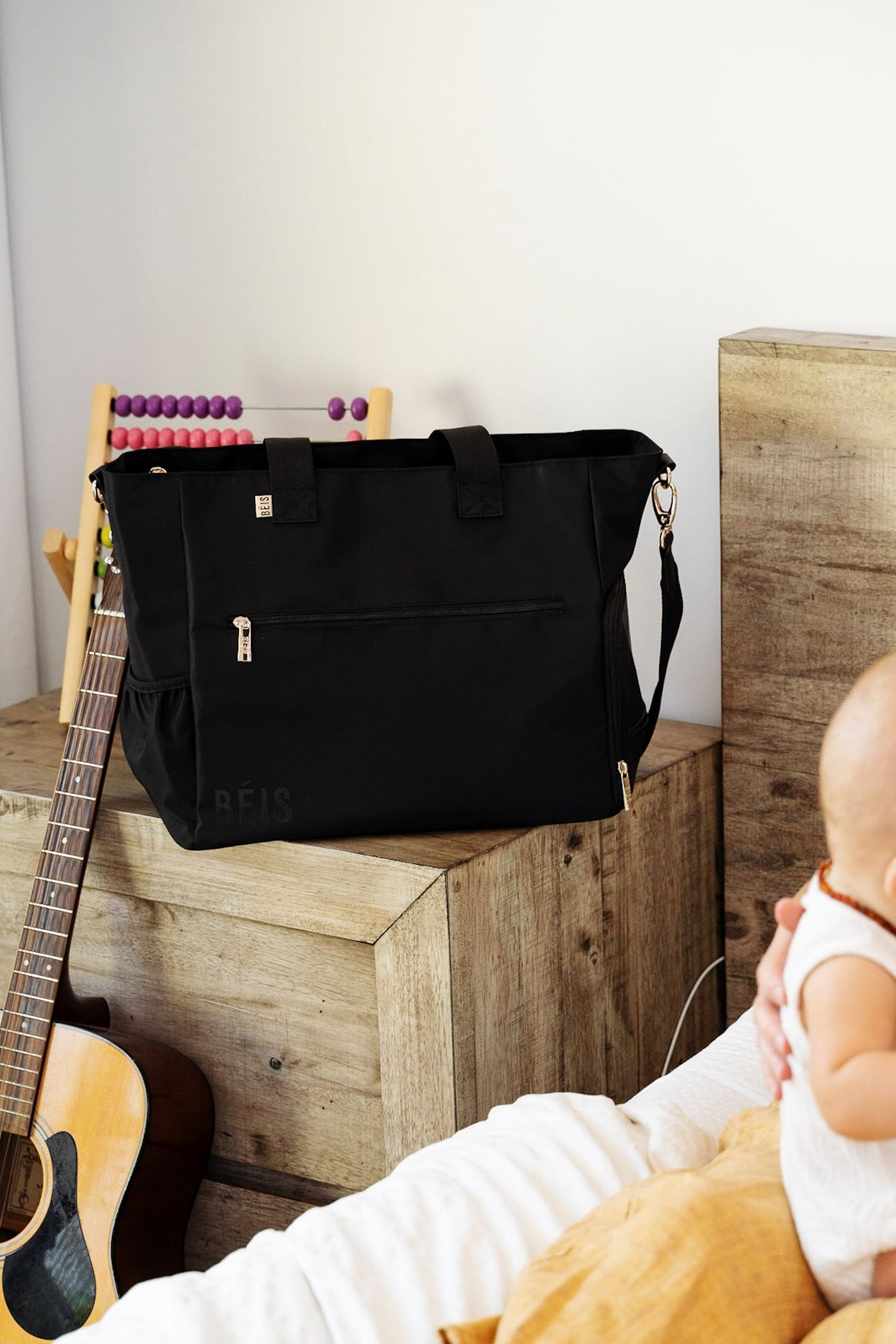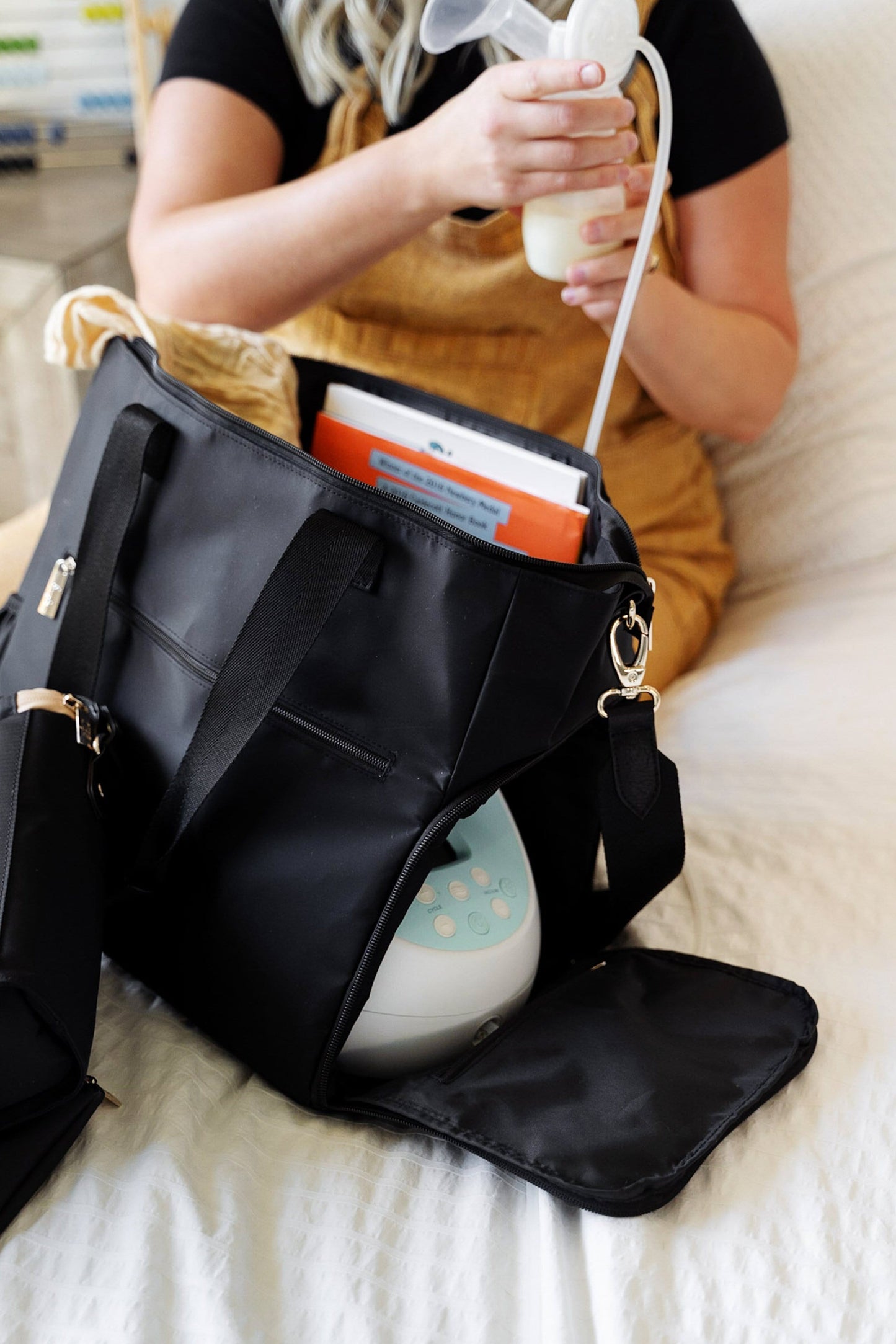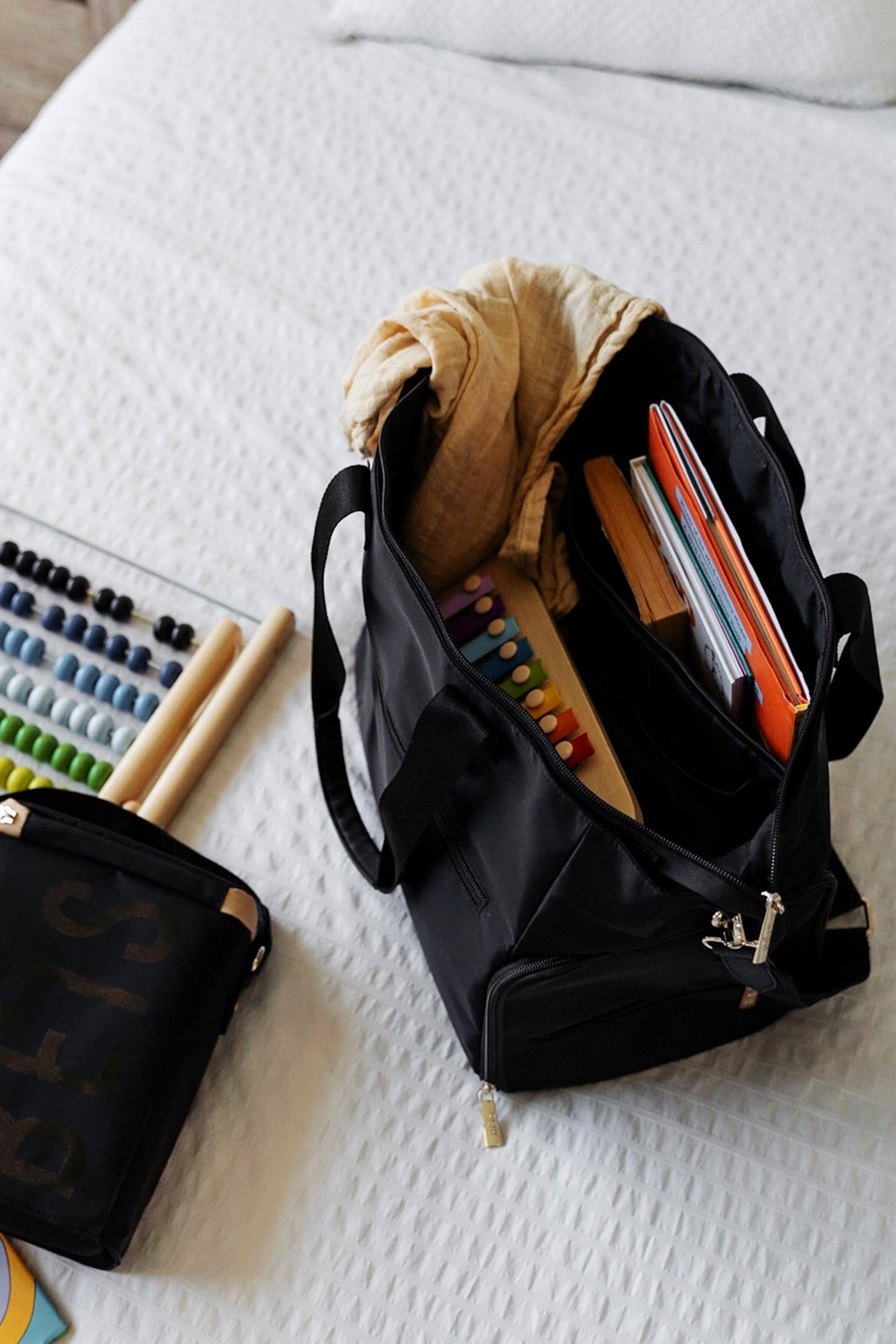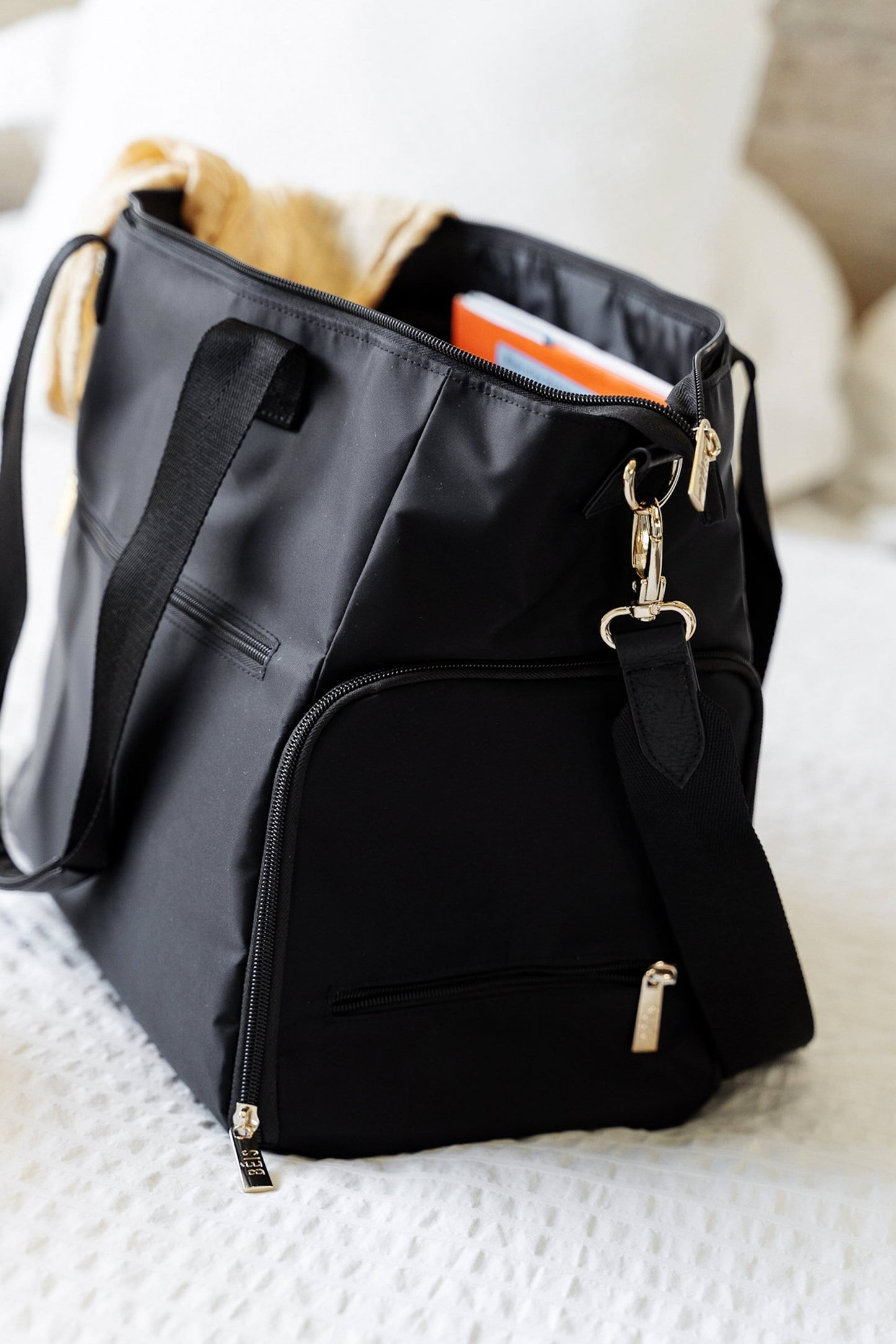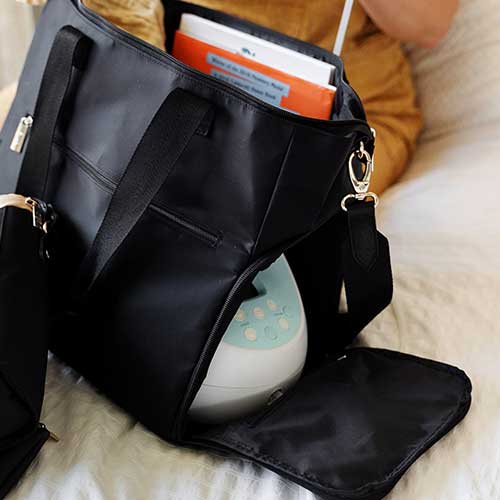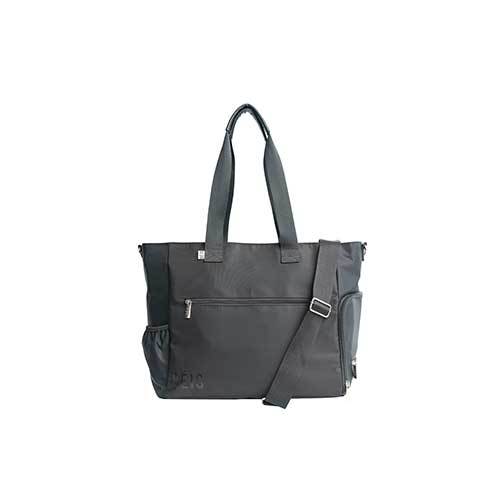 The Perfect Breast Pump Bag For Every Mama
Discreet, stylish, and downright practical, our breast pump bag is exactly what you need when breast pumping. Carrying around a breast pump can be, well, annoying. It's bulky and large, making it difficult to find the perfect pump bag to take on the go.
At BÈIS, we want to help mamas everywhere, which is why we created this breast pump carry bag that is both functional and stylish! Made with practical storage and a separate compartment for you, this purse perfectly combines mom life with work life and everything in between. If you are looking for a breast pump tote bag that can be taken from work to dinner in seconds, this bag is for you.
BÈIS Breast Pump Tote Bag: The Perfect On-the-Go Companion
Every mom knows the struggle of carrying around a breast pump. With all the bulky breast pump parts, you need a bag that has proper storage while also being water-resistant for easy cleanup. At BÈIS, our breast pump carry bag has everything you need for pumping on the go.
Our carry bag features a comfortable shoulder strap, a laptop sleeve, and a main compartment for both mom and baby, helping to satisfy all your breastfeeding needs. Next time you're looking for the perfect tote bag for all of your pump accessories, let BÈIS be your answer.