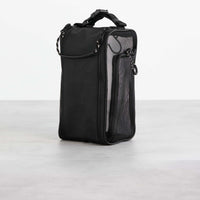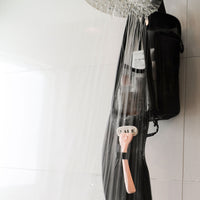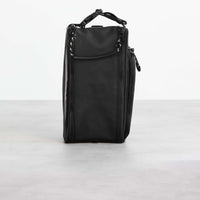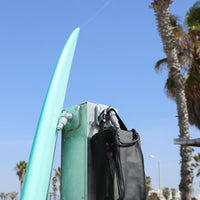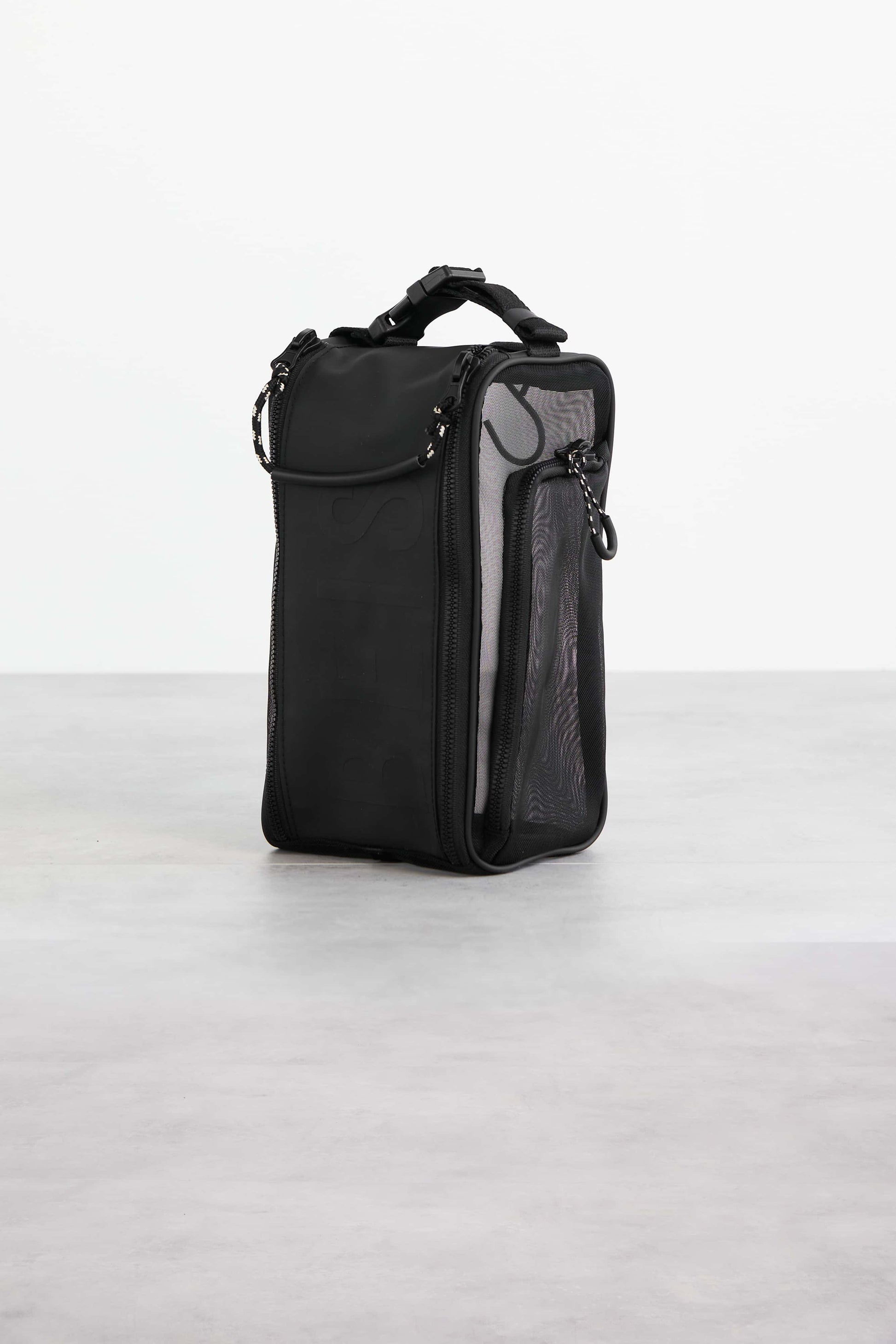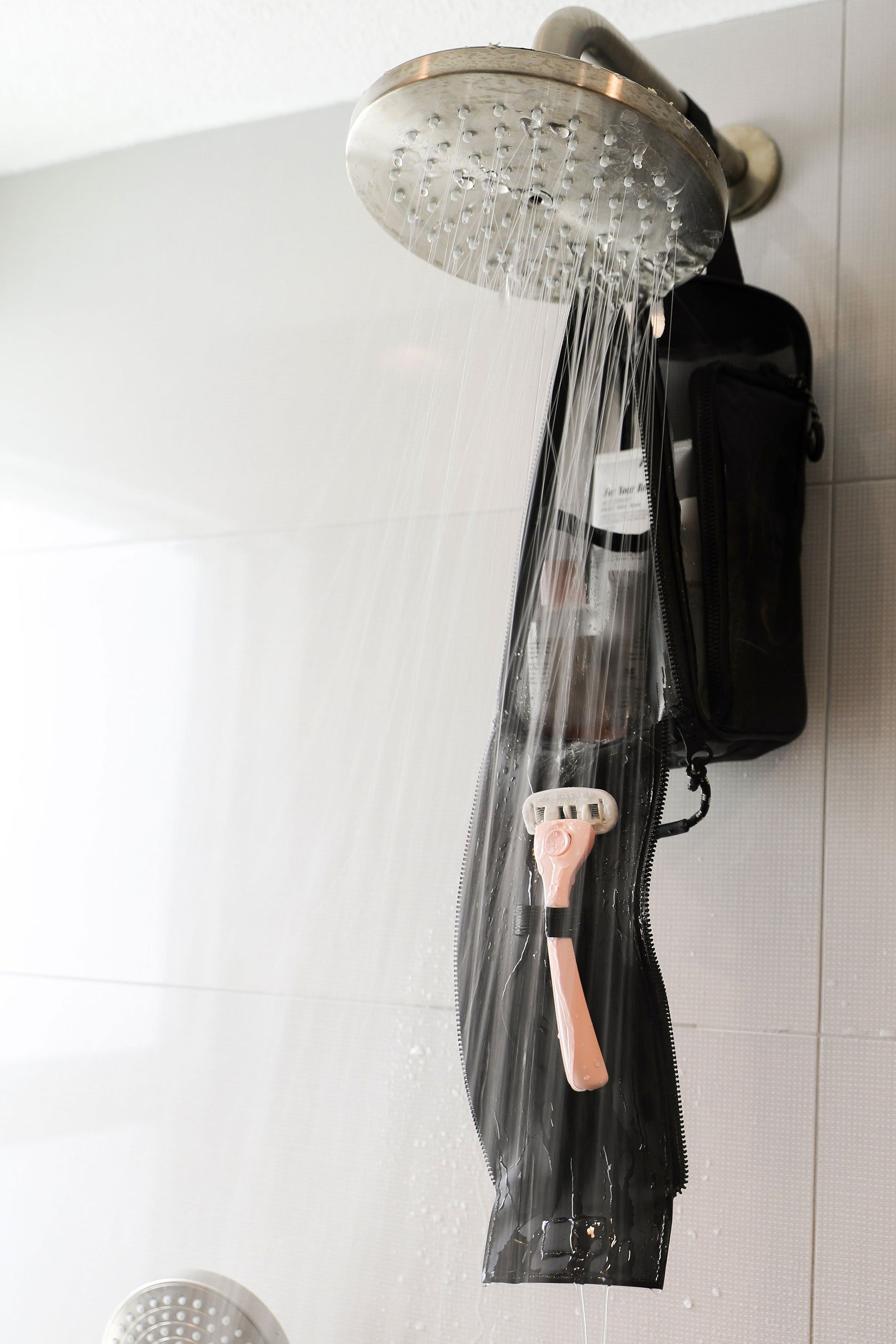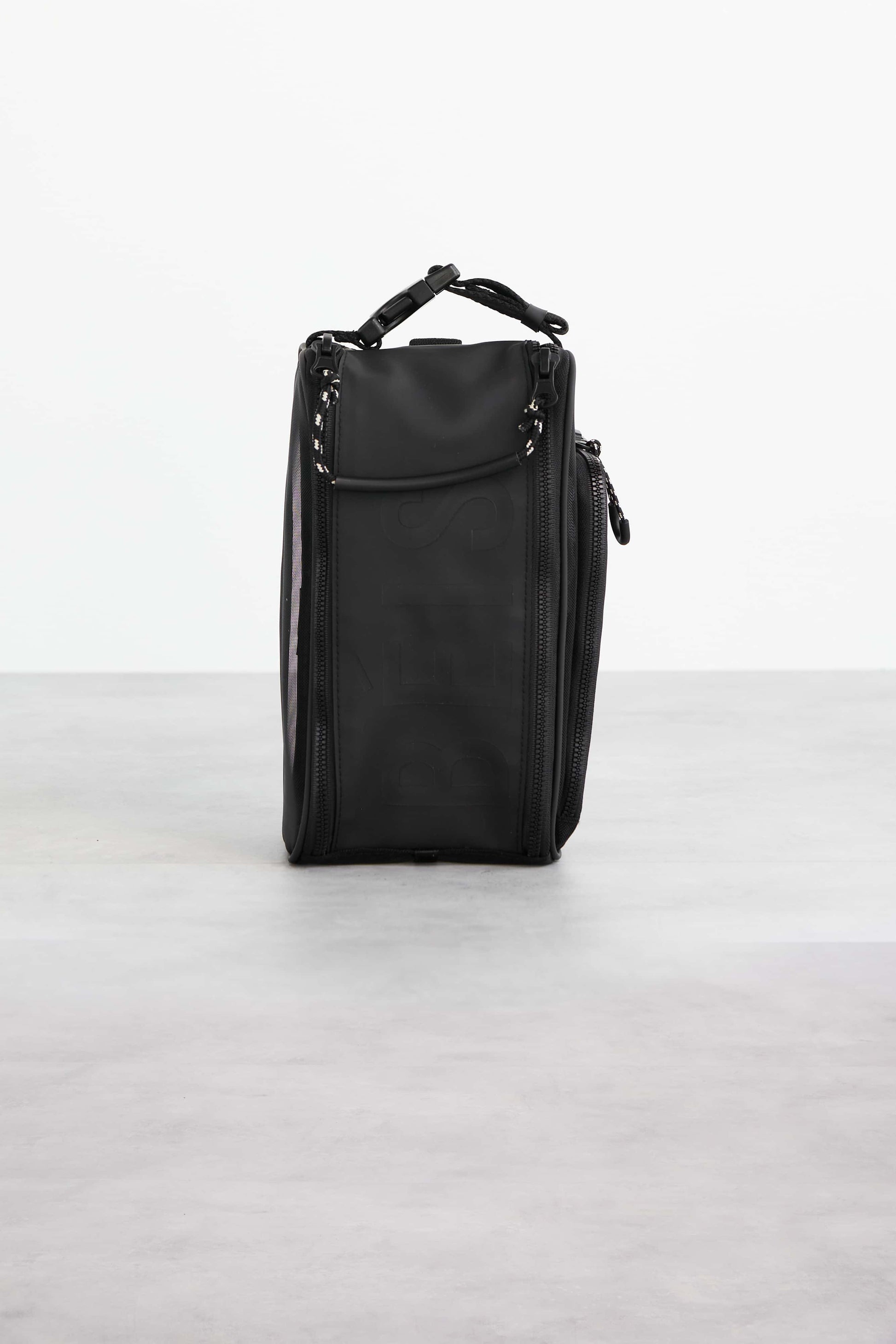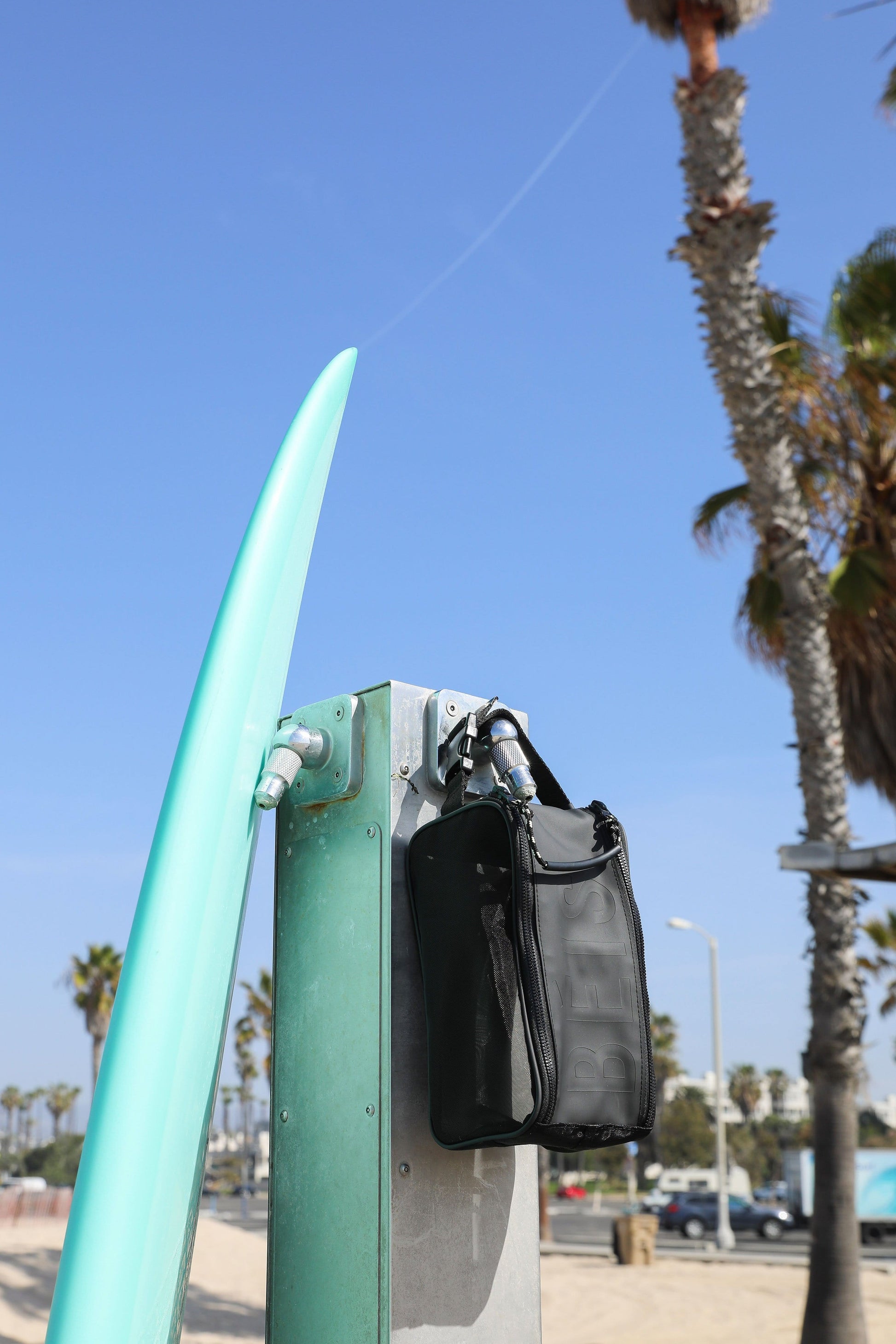 Getting clean never felt so ... clean. This shower caddy was designed to drain and dry so you can get on with your day after that intense (or not so) workout. The mesh material is quick drying and will ensure no pools of water collect. Just enough room for all your shower needs and a few extra necessities.
Dims: 9.5"H x 4.5"W x 5"D
Materials: PVC
Care: Clean with warm water and soap, air dry
EXTERIOR
- mesh material for easy draining and drying
- easy to hang over a shower head, on a hook or clipped over a towel bar
- front flap folds down to show interior
- mesh panel keeps products upright for easy storage and display
- elastic loops for a tooth brush and/or razor
- exterior side zip pocket

PERFECT FOR
- Cosmetics & Toiletries
- Gym and Beyond
- Travel
View full details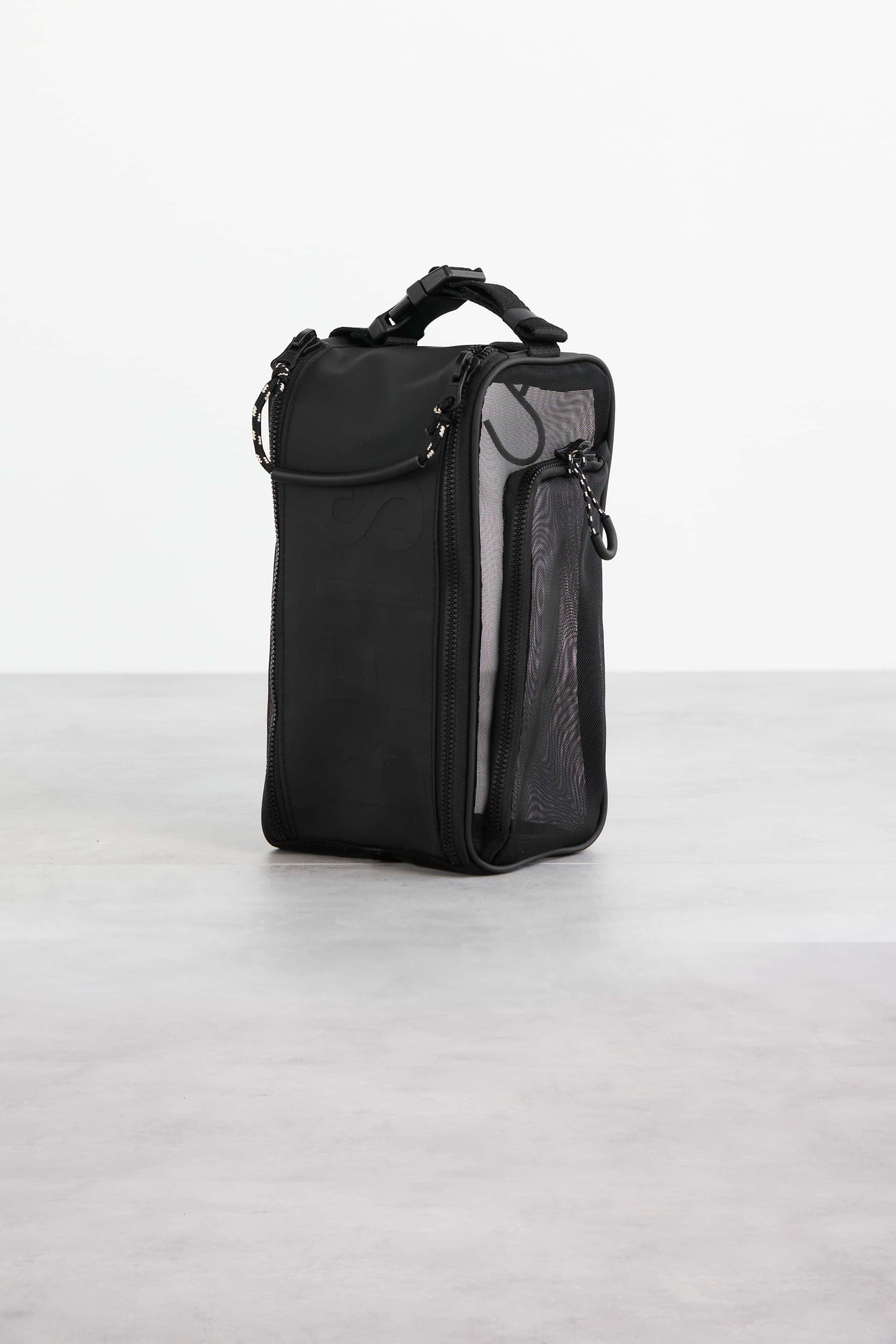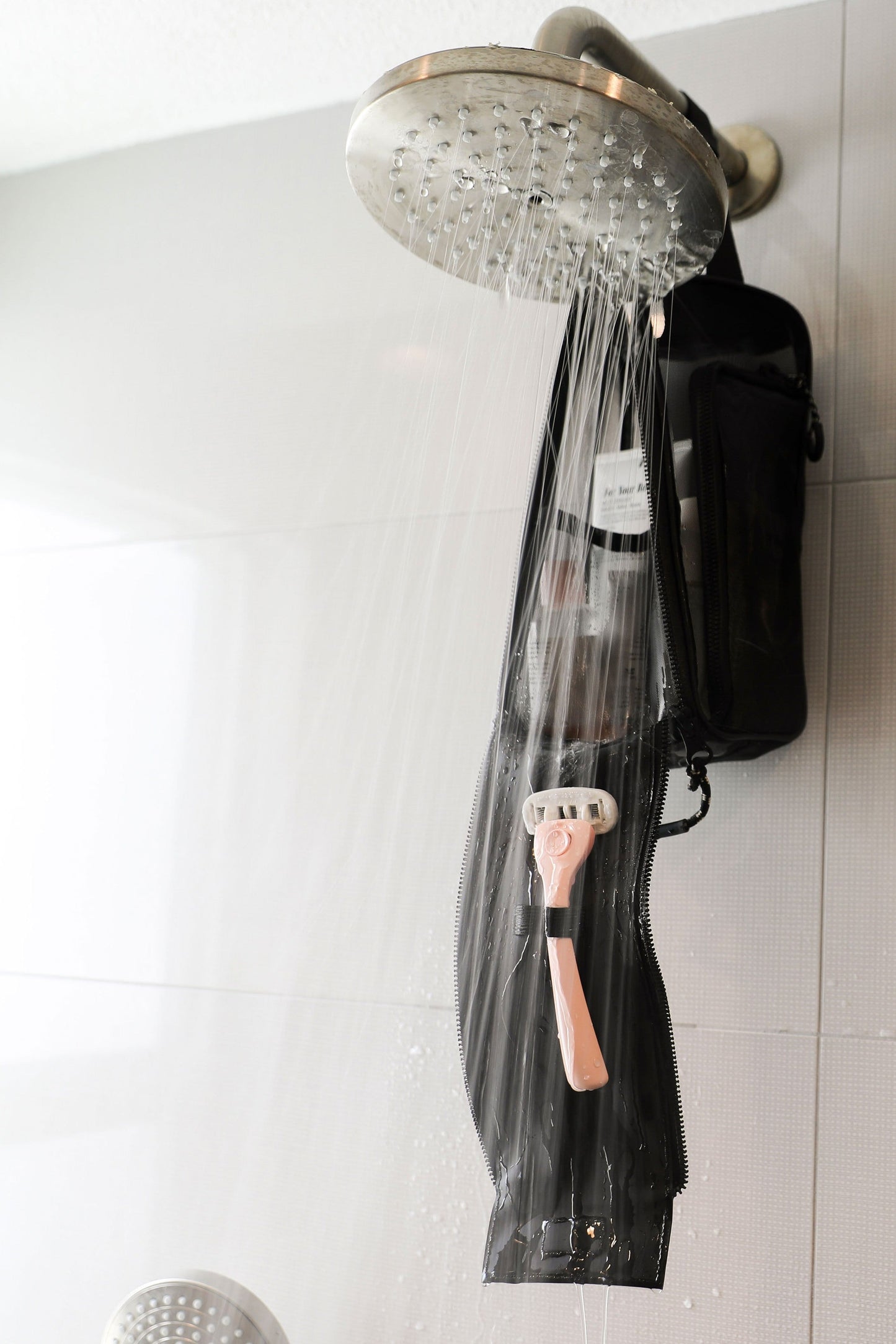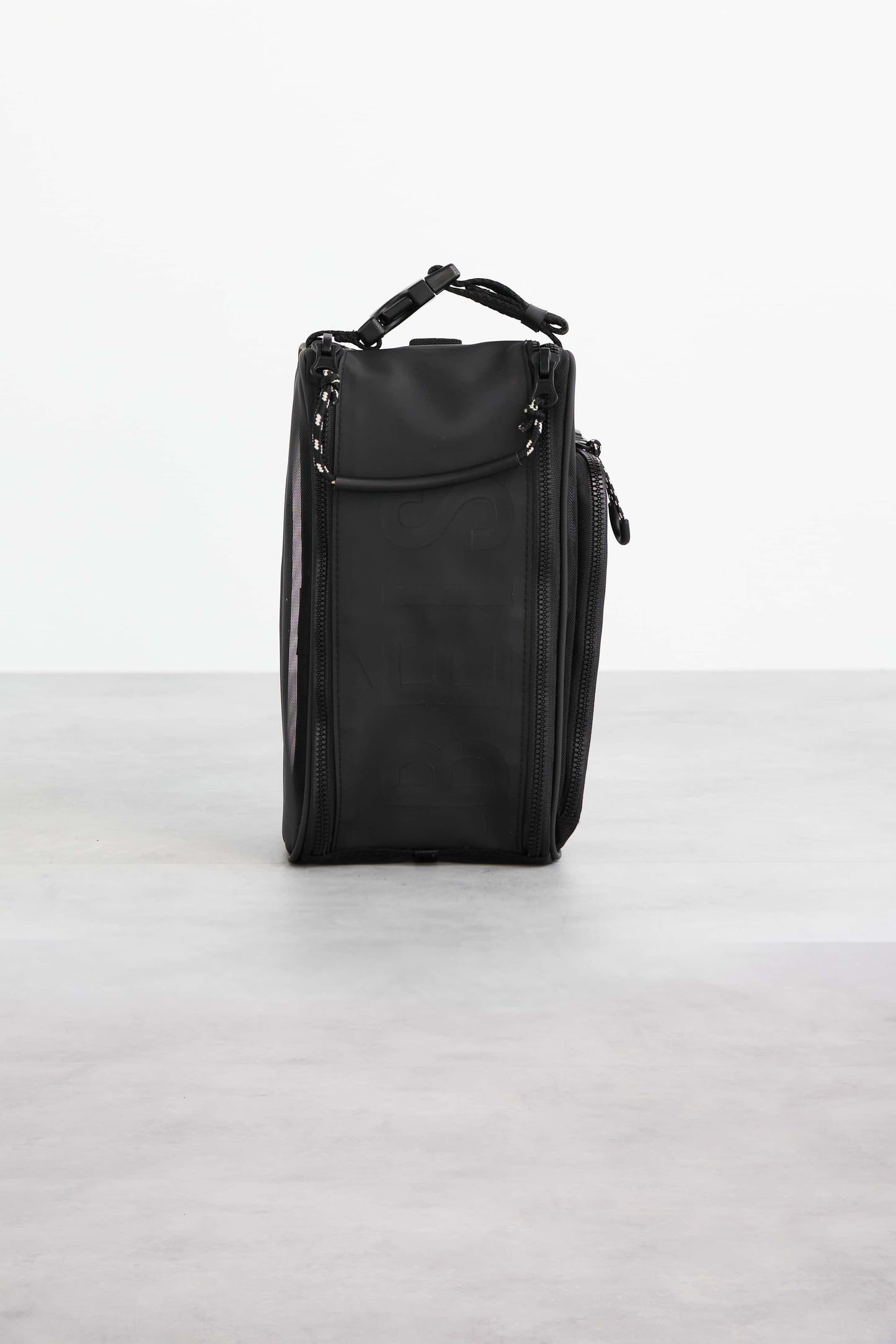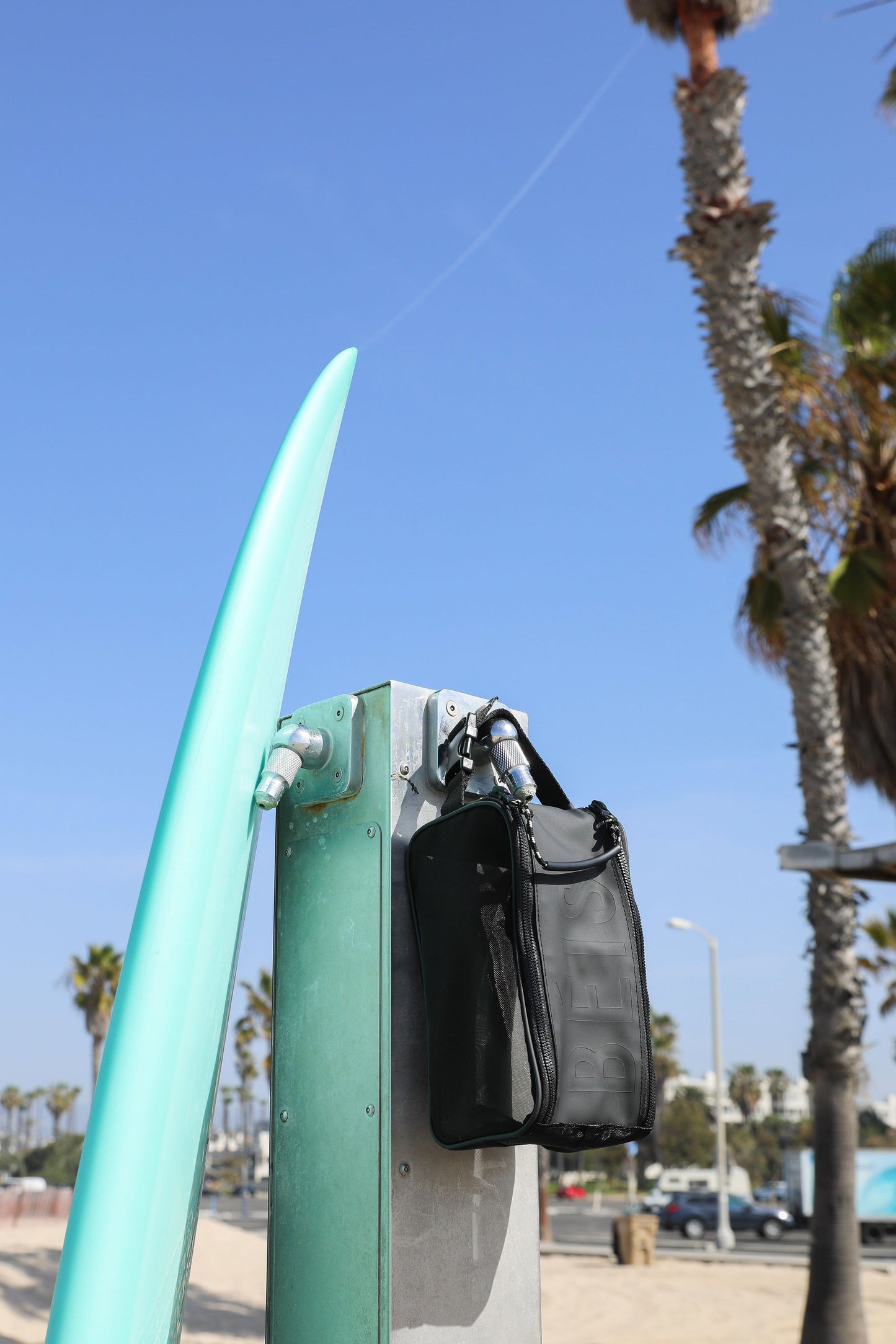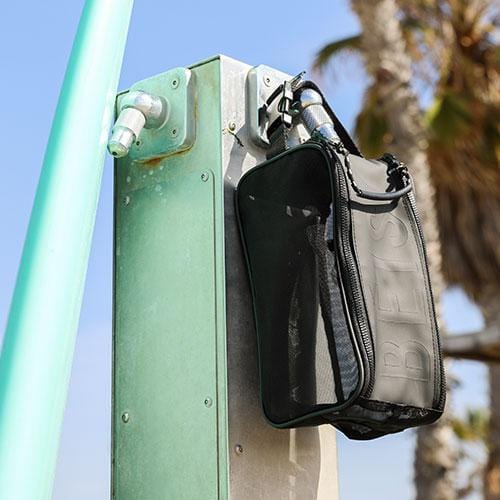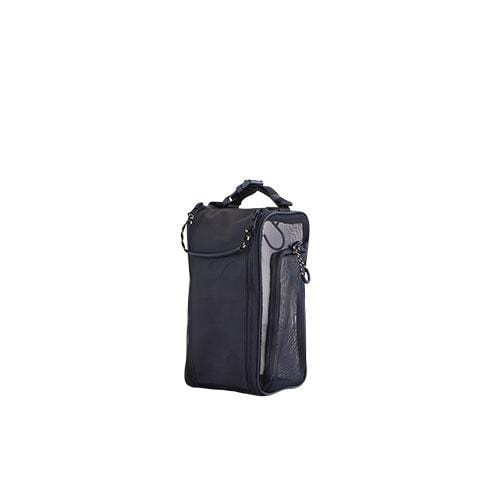 The Travel Hanging Shower Caddy Details
We've all been at the gym after a great workout ready to freshen up. And there's nothing worse than a difficult shower tote become grimy and unorganized. In walks our travel hanging shower caddy! We created this caddy with mesh material so that it is breathable and easily dries and drains.
Throw this shower bag over a towel bar or shower head. Easily access your soap, shampoo, and body wash with the mesh panel that will keep all your bathroom accessories upright for clean storage. We added extra compartments and elastic loops for your toothbrush, razor, or other toiletries.
Our travel hanging shower caddy makes it easy to freshen up no matter if you're at the gym, and airport, or at work!