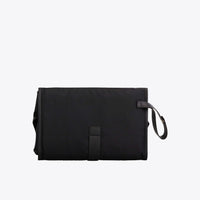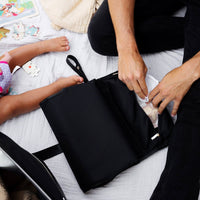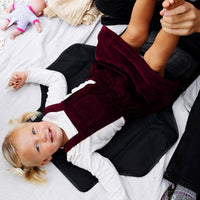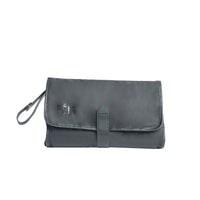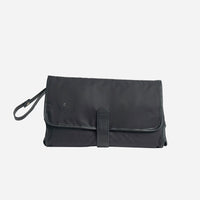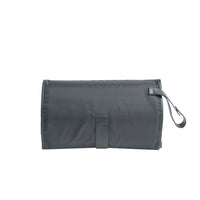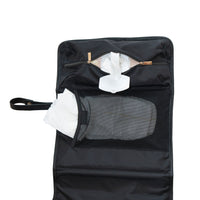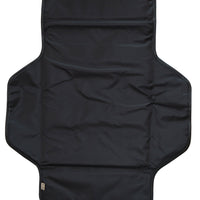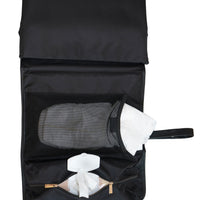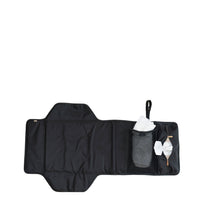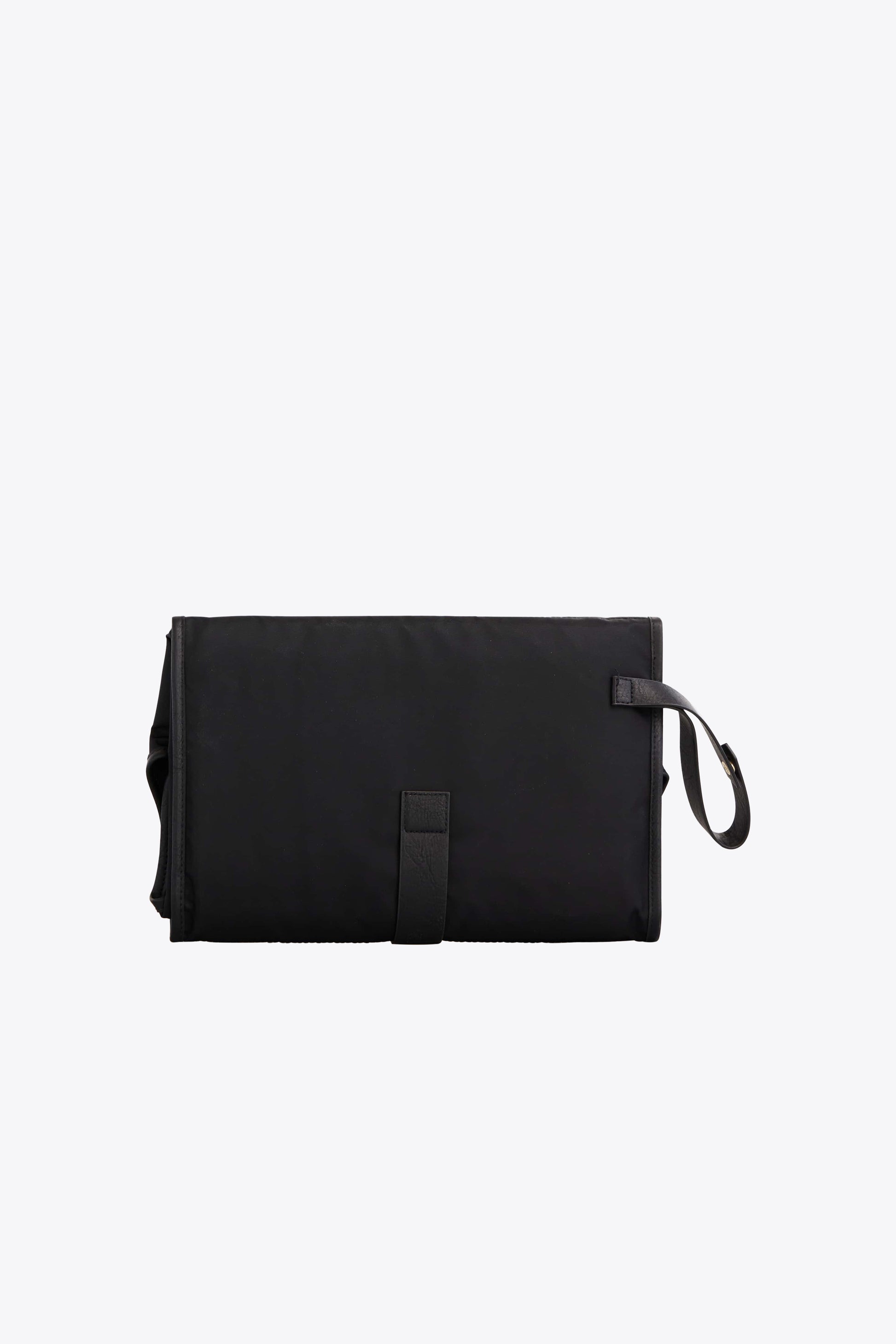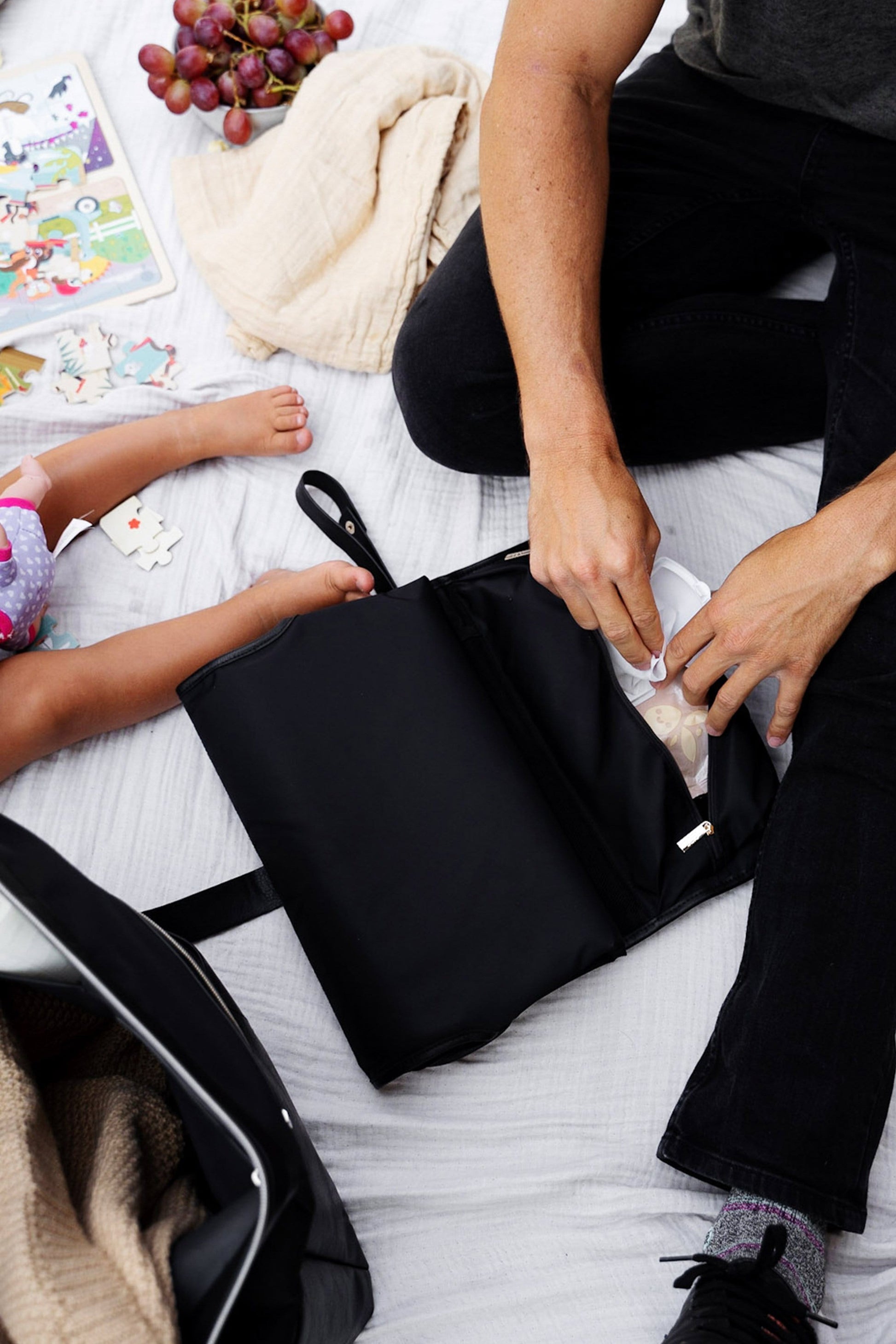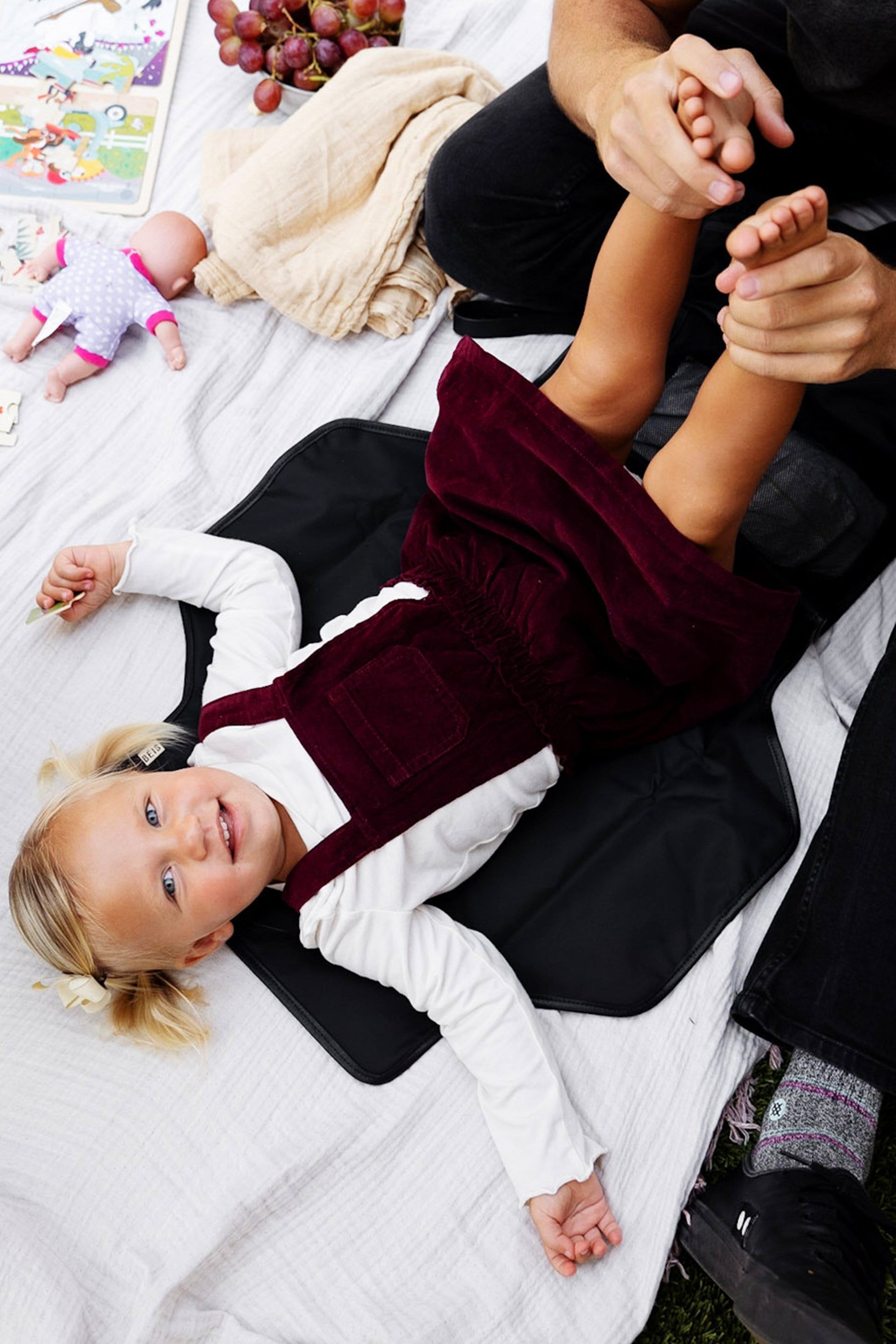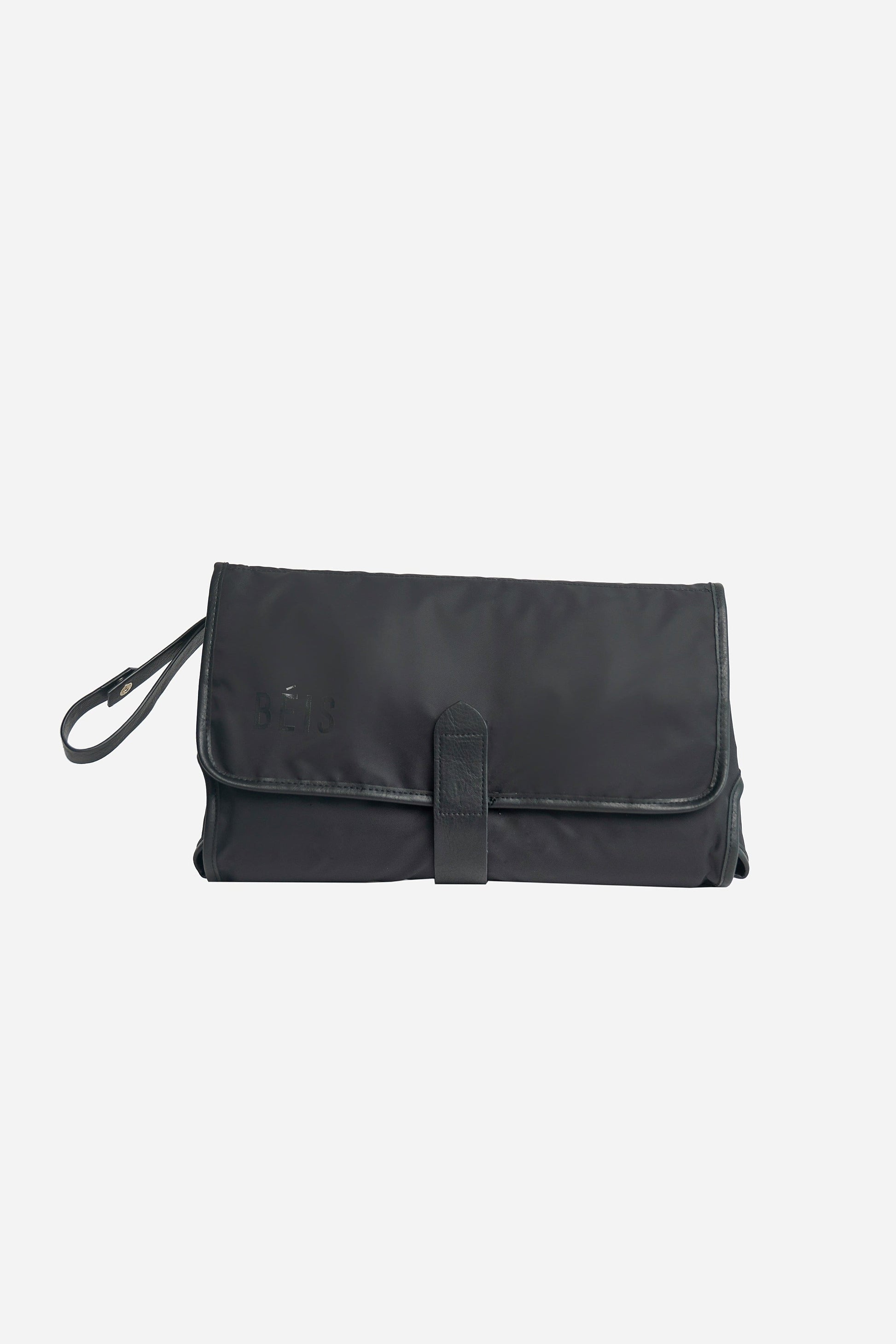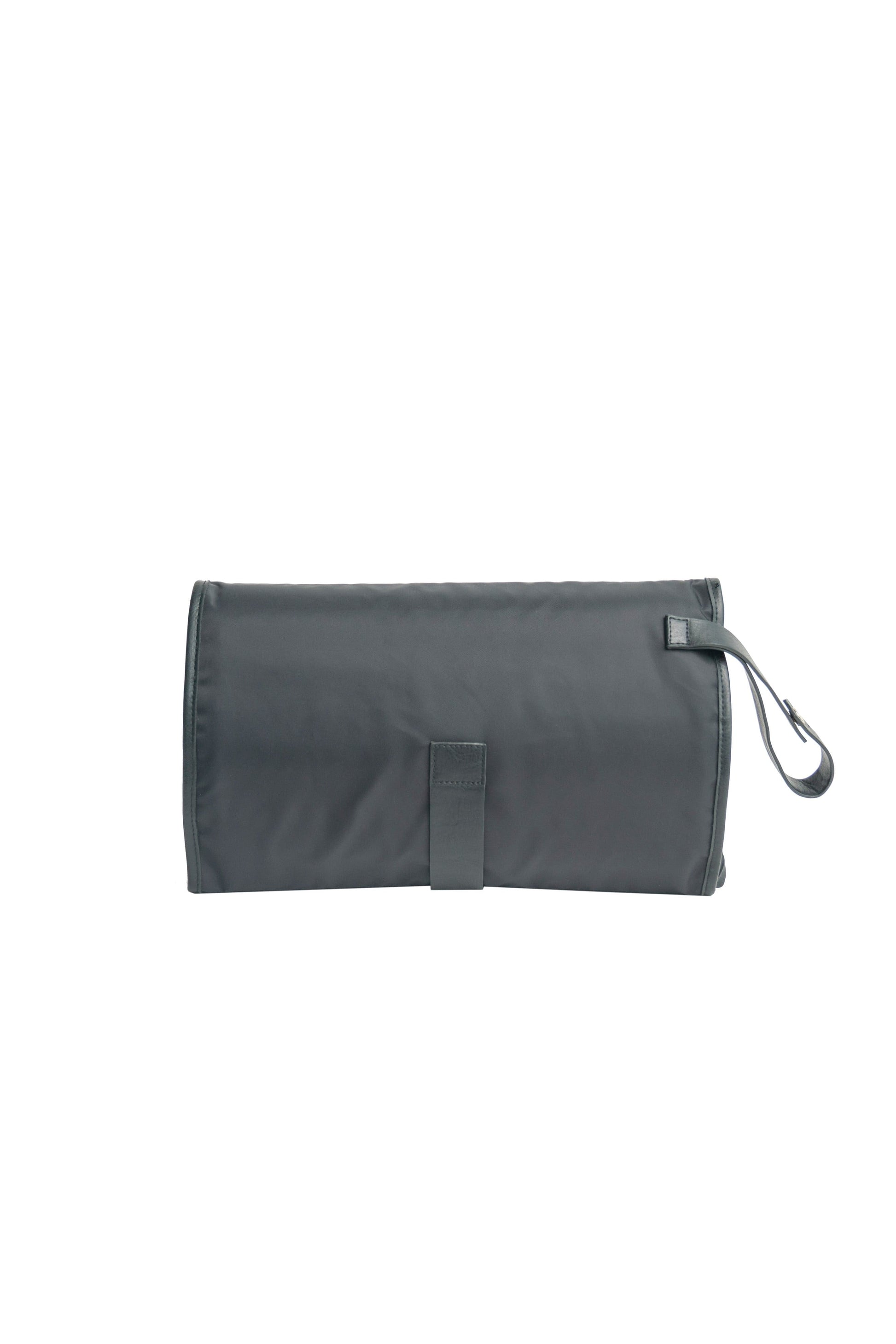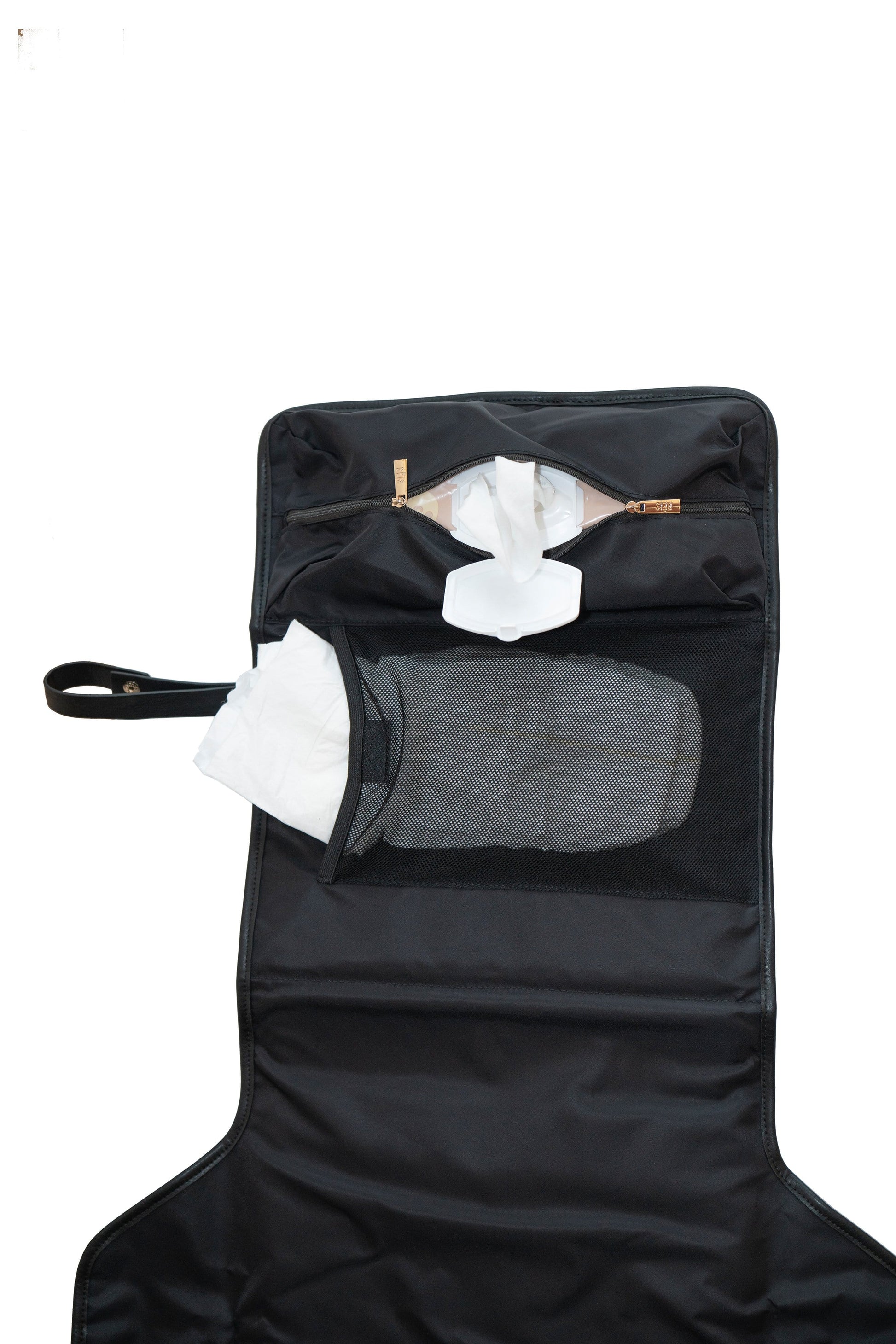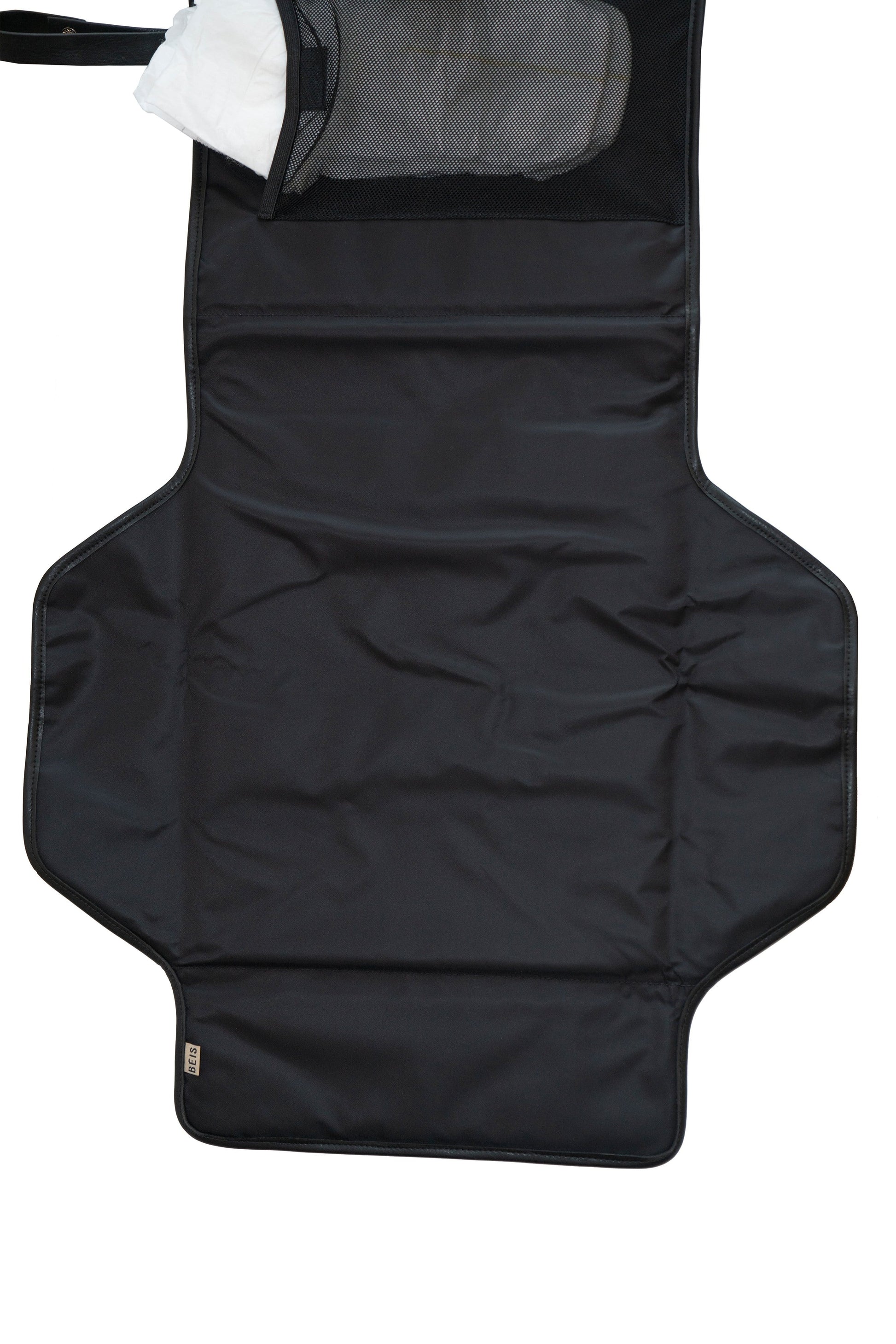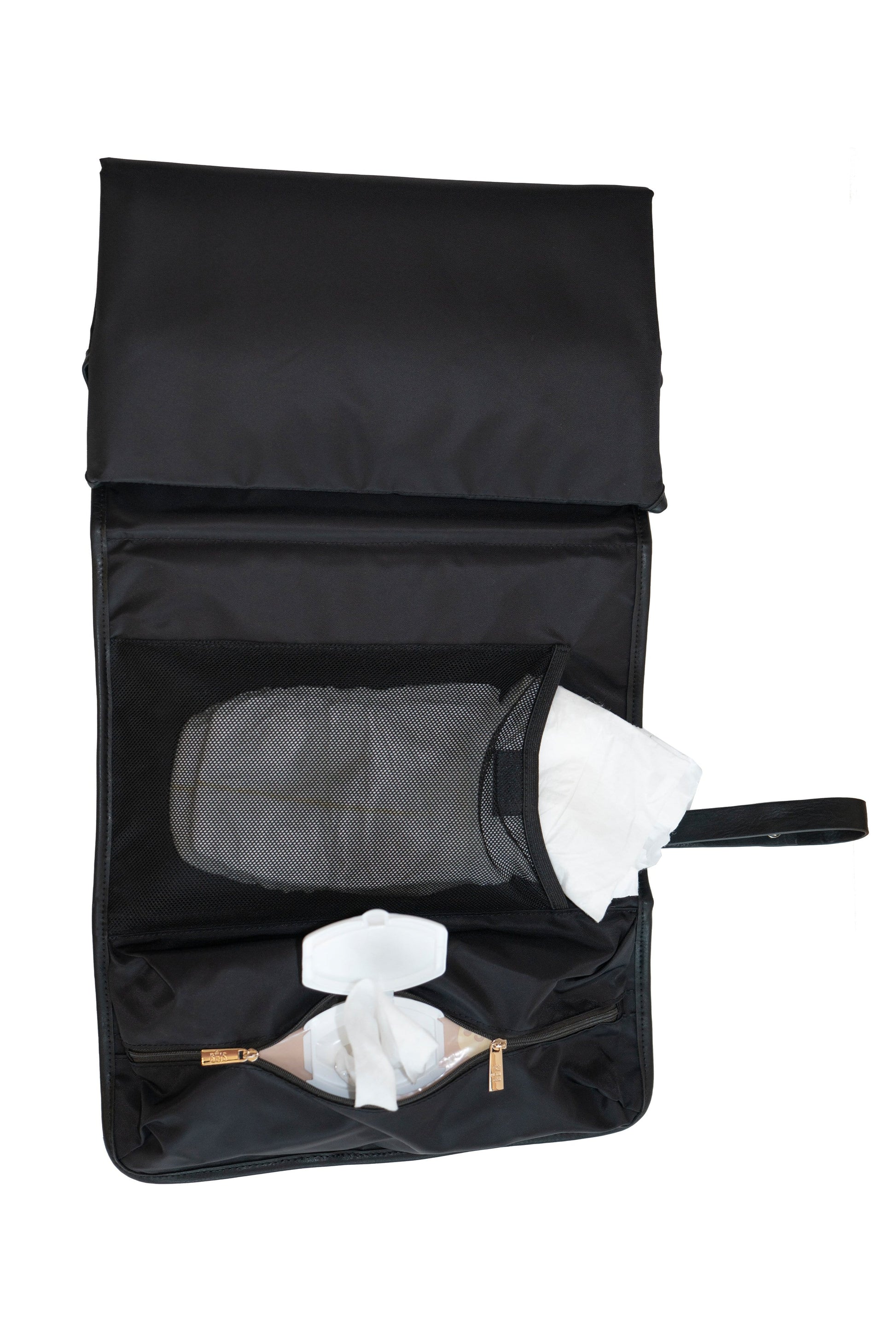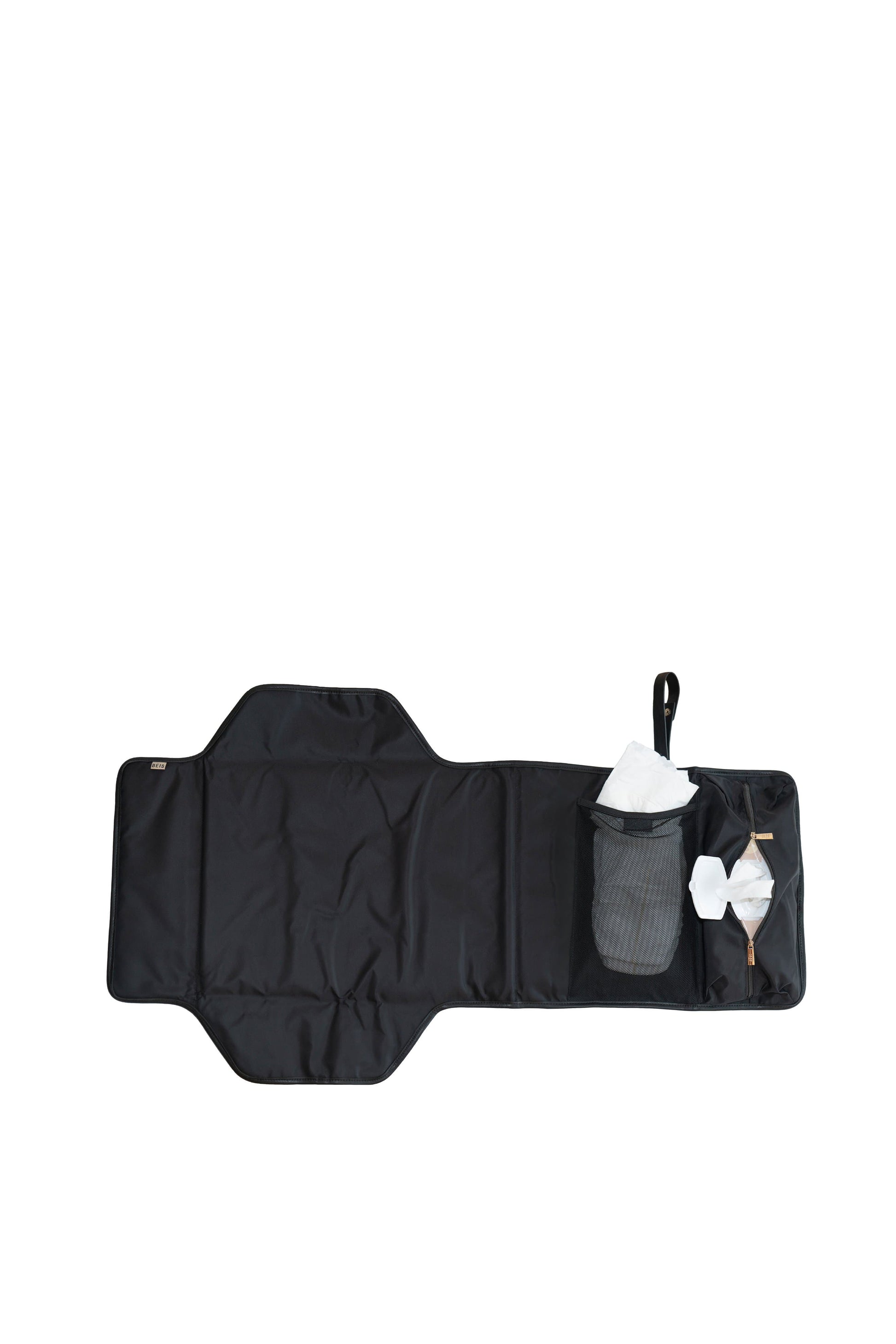 The Travel Changing Pad Organizer
When you are always on-the-go - even within your own home - a portable changing pad is a must have for changing diapers! Roomy enough to go from newborn to toddler, padded to provide a protective and comfortable landing space for your little one and folds up to a compact accessory that can go from nursery, to living room, to car, to changing table, anywhere, because we know THAT is not on a schedule! It is the perfect travel changing pad!
This portable changing mat is soil & stain resistant, odor proof and can be used multiple times, unlike disposable changing pads where you need to keep on changing the pad cover every time you change your baby's diaper - great for easy cleaning.
Its compact design gives you more space to organize your baby bag, with contoured sides for added comfort and built-in diaper & baby wipes pocket that makes it easier to do a diaper change. The travel changing pad is a great addition to add to your diaper bag for when you are on the go.
Dims: 21" W x 35" L x 0.5" H
Body: Nylon Twill, Buffalo PU Trim, Poly Mesh, 100% Poly Lining
Care: Spot Clean
Weight: 2lbs
EXTERIOR
- larger, portable changing pad
- folds up into easy to grab and go
- wristlet strap with snap for easy carry or to loop around a bag or stroller handle

INTERIOR
- mesh pocket for diapers
- zip pocket for wipes

PERFECT FOR
-Baby Needs
-Travel
View full details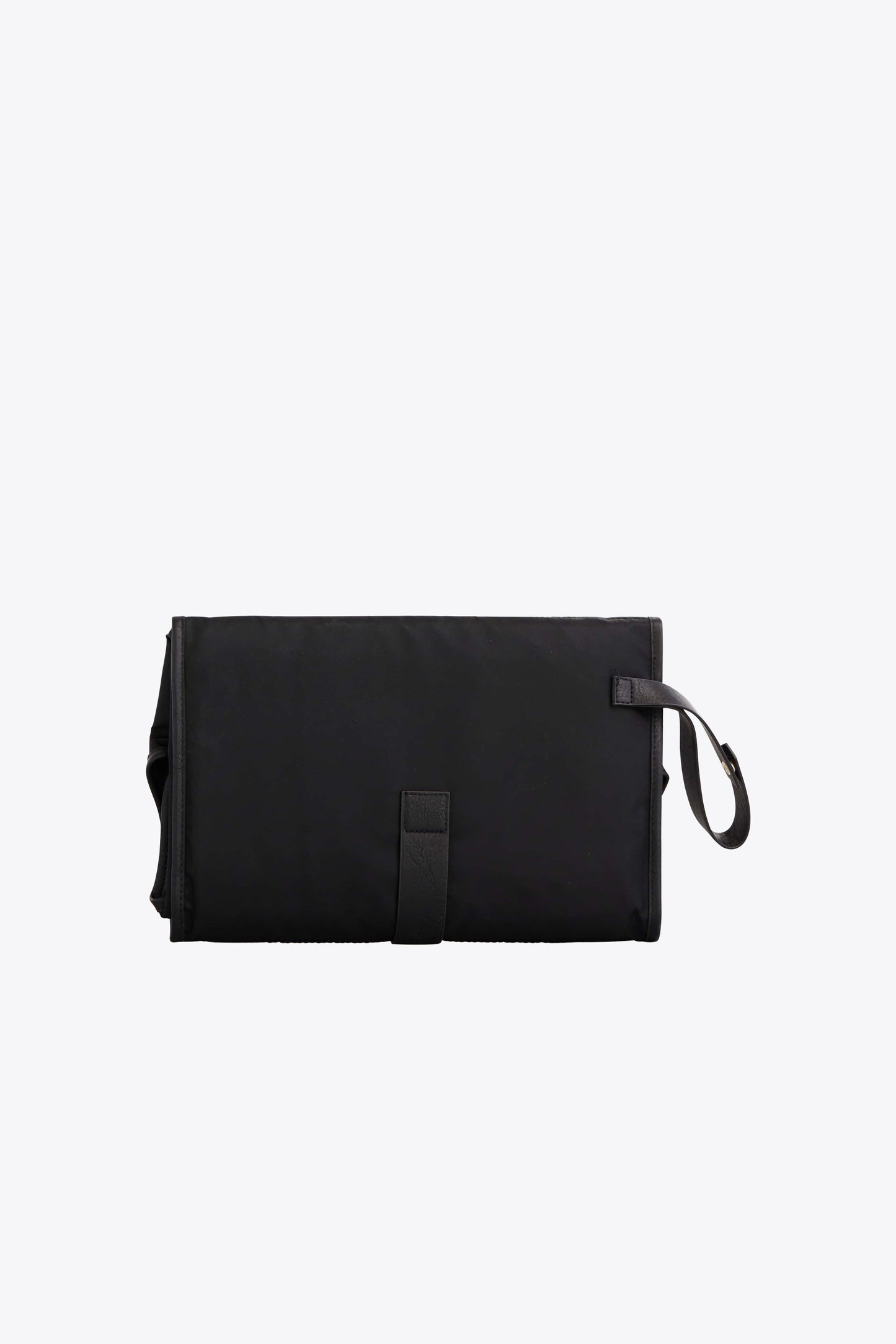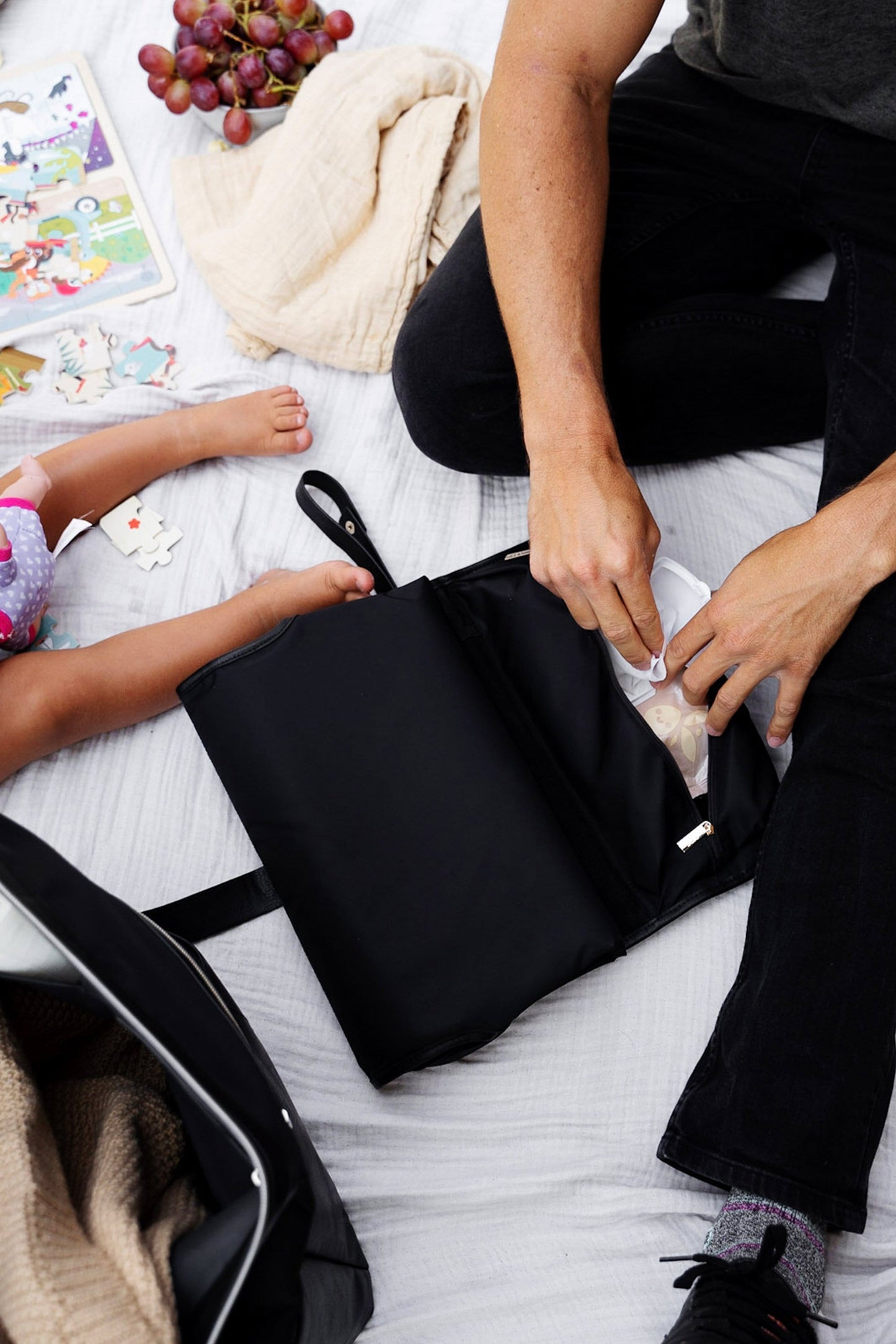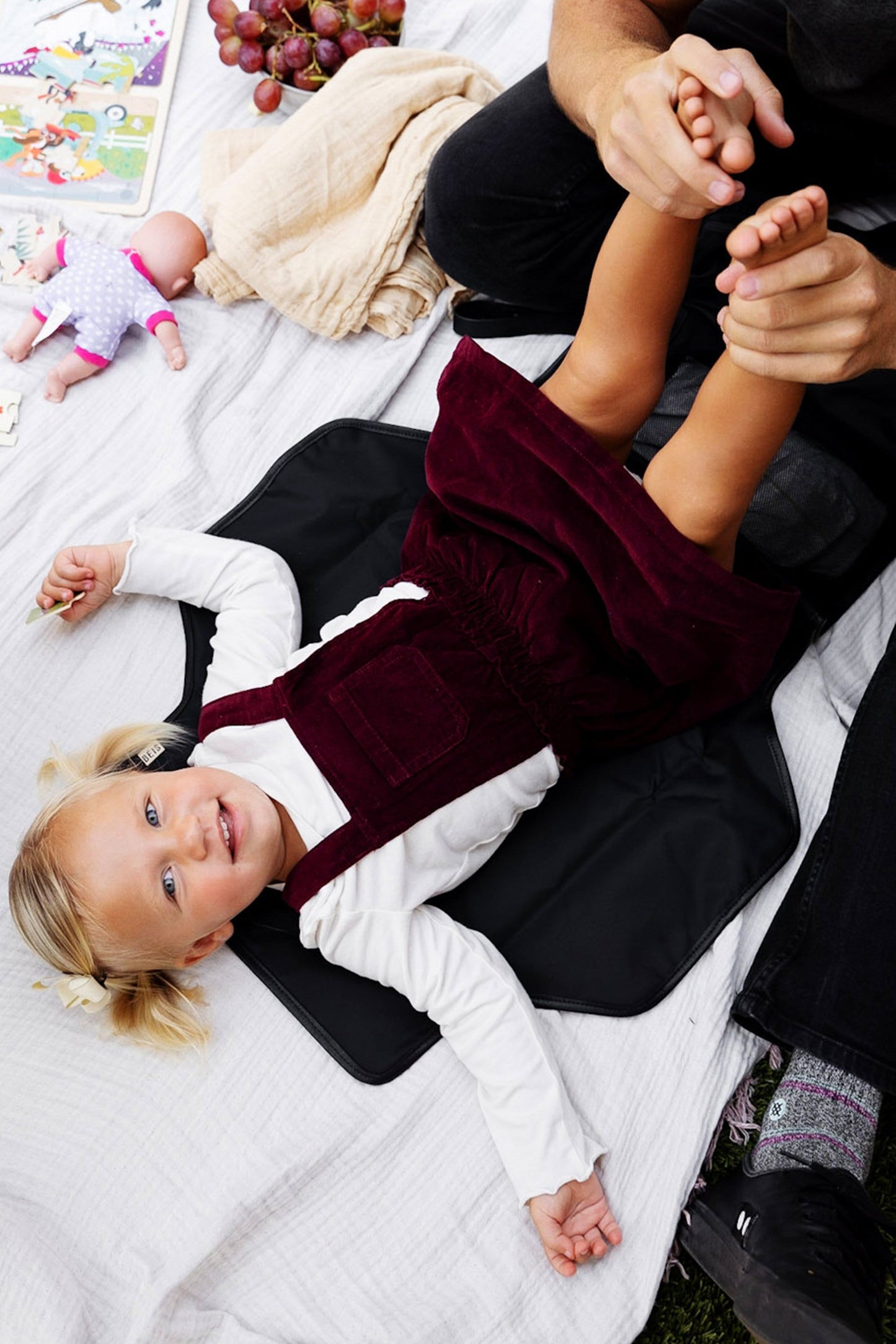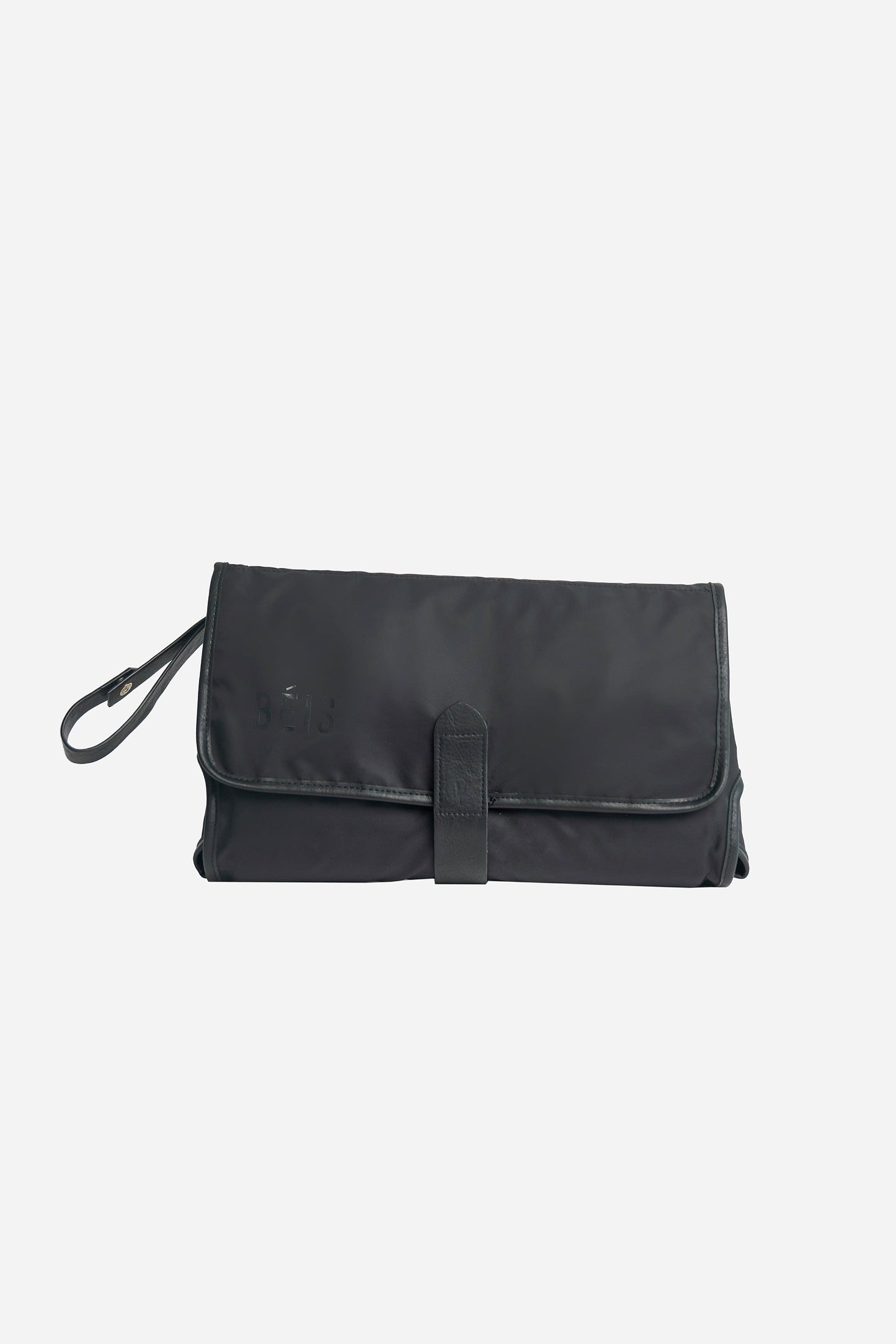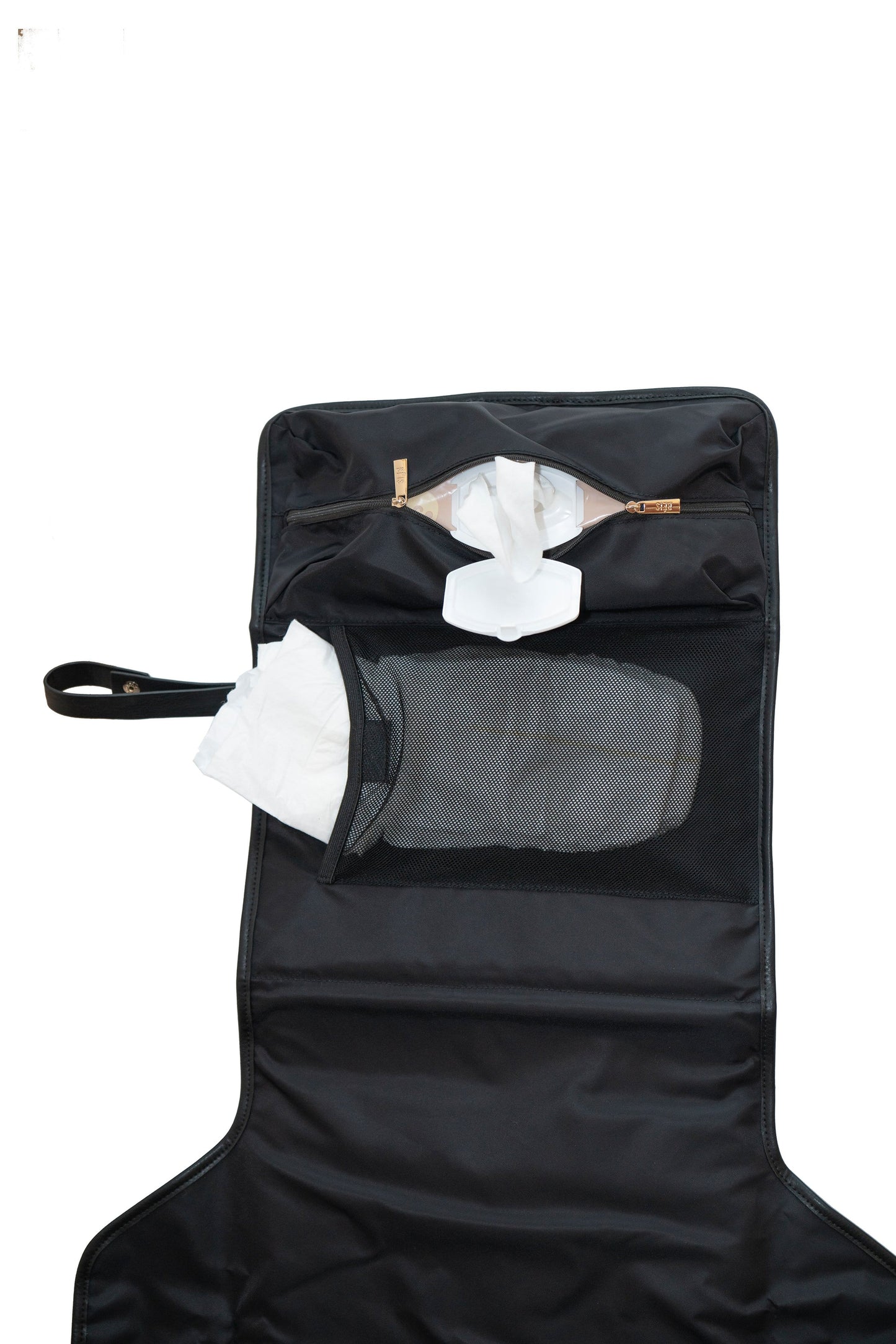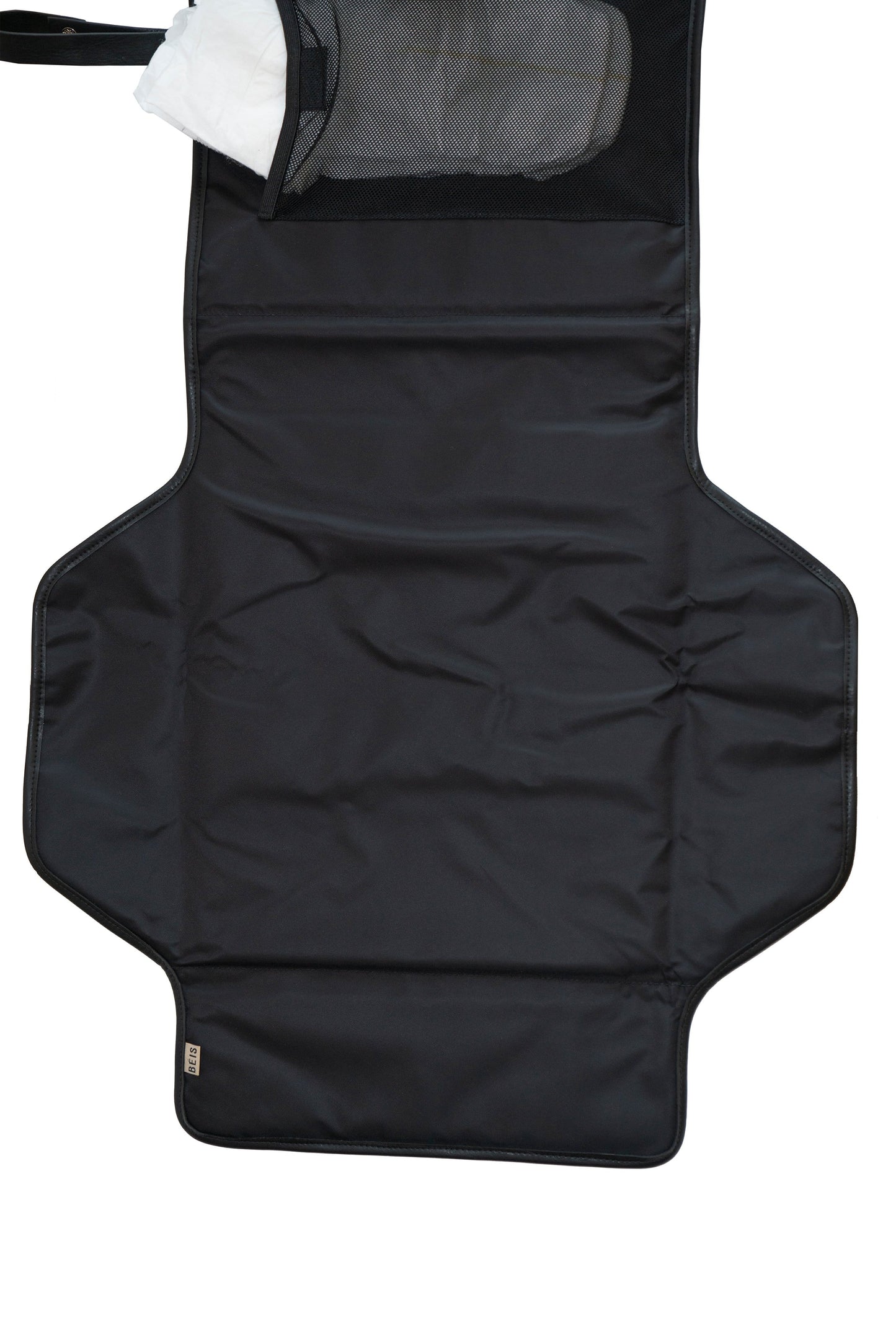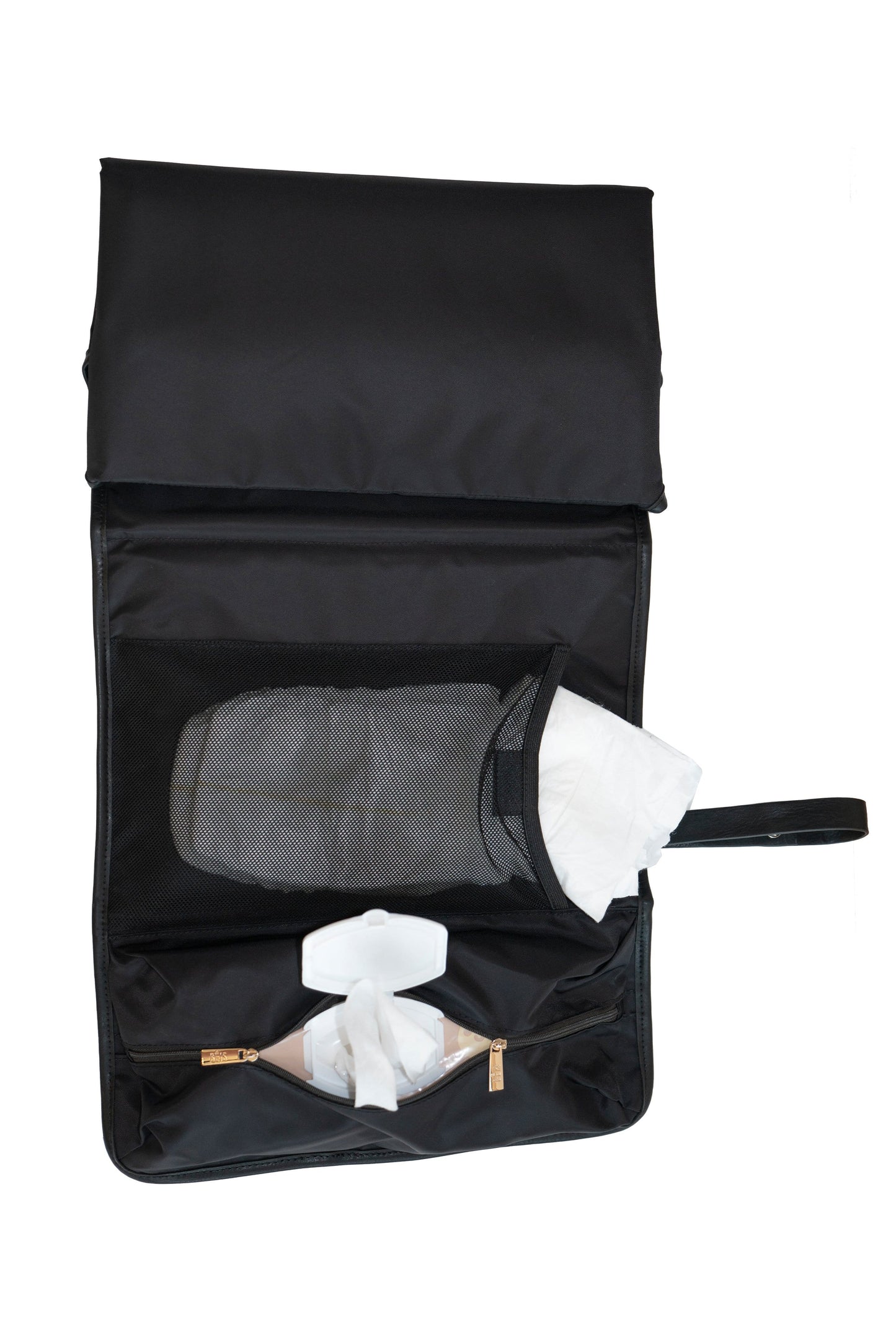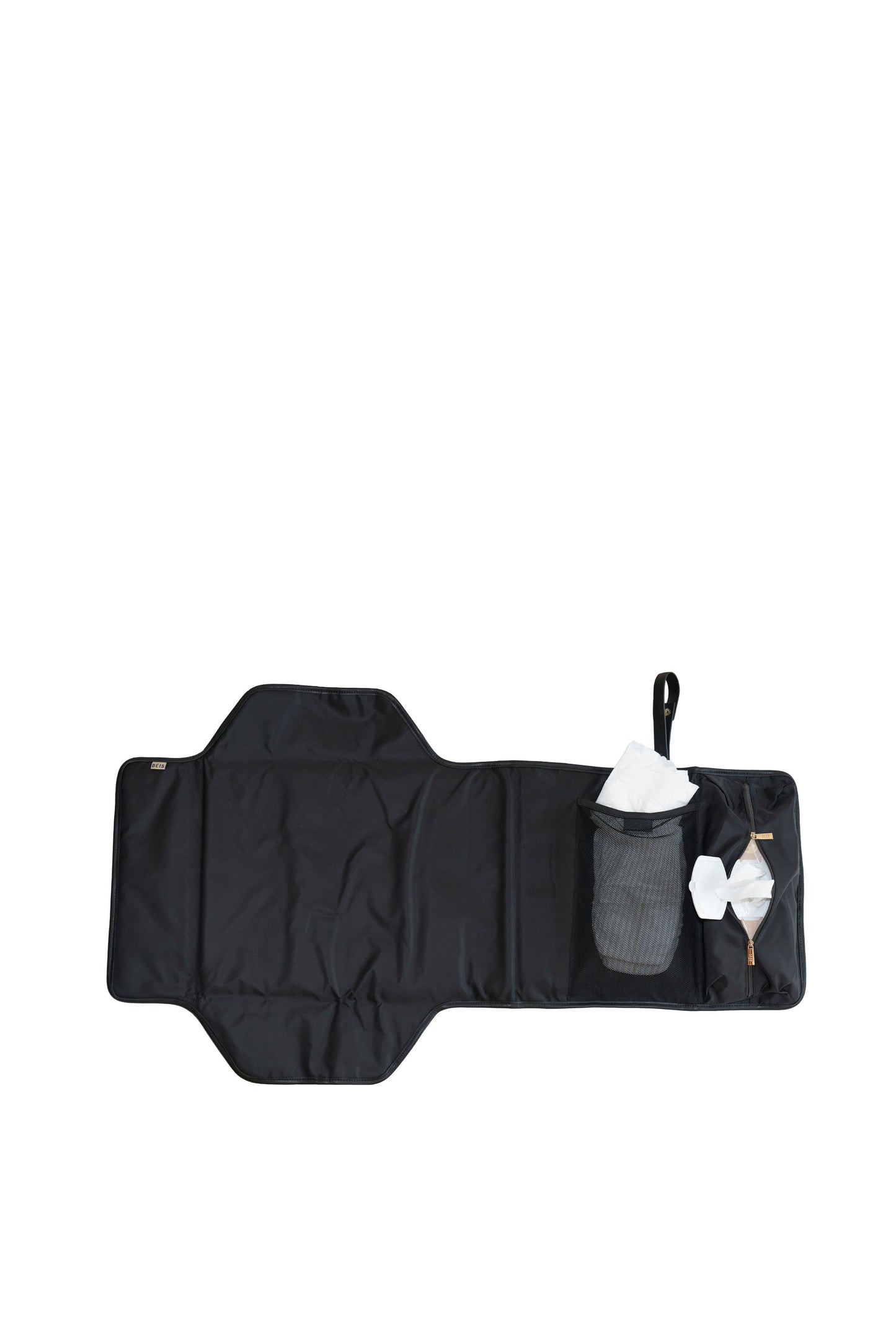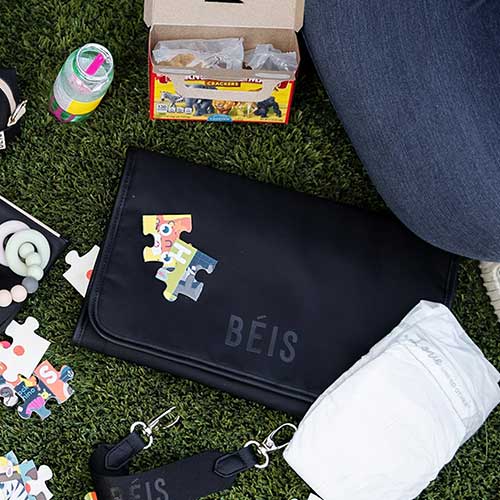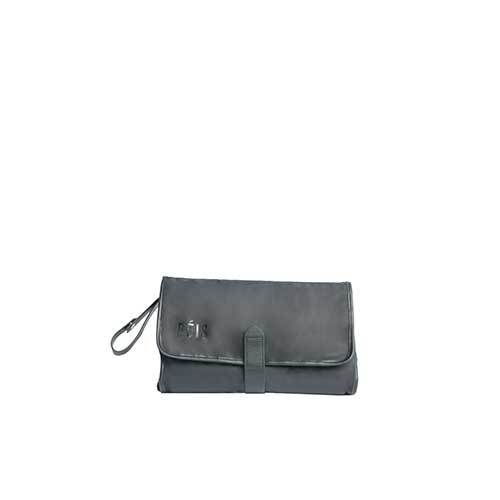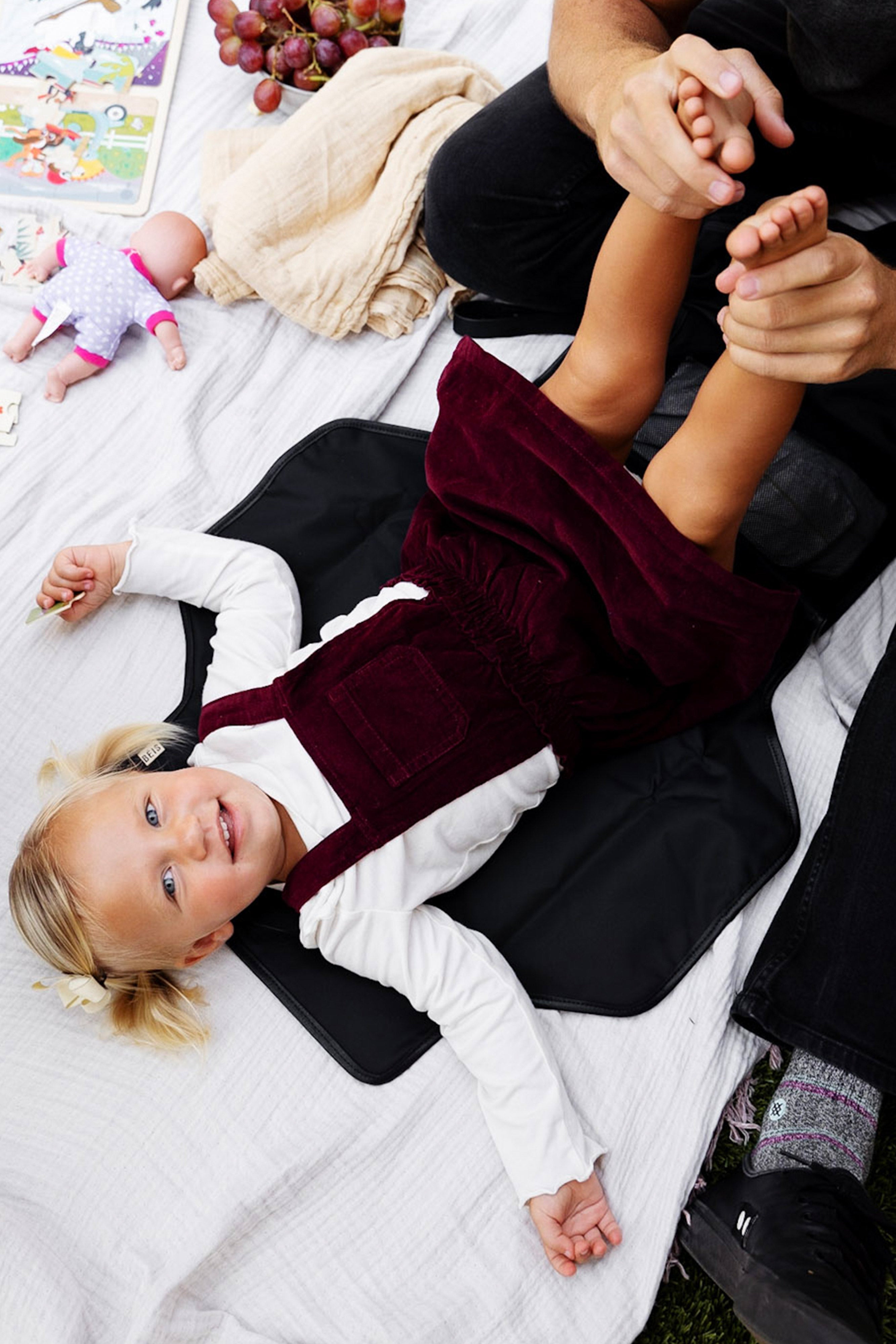 The Changing Pad Organizer
This Portable Changing Pad is a souped-up version of the changing mat-pad that comes standard in our diaper bags. This version is wider, ensuring that the baby has plenty of room to roll without coming into contact with - shall we say, questionable - surfaces. It also has a built-in pouch for your wipes, which means YOU have one less thing to worry about or fumble with. The cherry on top is that this portable changing pad rolls up into a wristlet so you can be hands free while en route to the big - or little - diaper change.


A Portable Changing Mat For All Your Greatest Adventures
"product_textbox": "
Life doesn't stop just because you're on the road. That's why our portable changing pad is the perfect accessory for any busy mom that's always on the go with her little one! Now you can have a portable changing station wherever you are, helping to make changing diapers a breeze. 

Whether you're running errands or just need a portable diaper changing pad while visiting friends, this on-the-go carrier transforms any purse into a baby bag in seconds! Its comfortable material makes it easy to fold up and pack away whenever you're not using it, while still staying nice and cozy for your little munchkin. Plus, our travel changing pad comes with zippers and pockets, that way you can keep your baby wipes and diapers right on hand whenever you need them. 
A Stylish & Portable Changing Mat For All Mamas

At BÈIS, we don't believe you should ever have to sacrifice functionality for style, especially when it comes to a diaper bag or a portable changing mat. That's why we've made all of our travel changing pads in a sleek and stylish design with you in mind. Whether placed on your dresser or tucked away in your purse, we are sure you are going to love this stylish and practical portable baby changing pad just as much as we do. Also, check out our diaper bag backpack for a stylish way to hold all of your essentials while keeping your hands free.