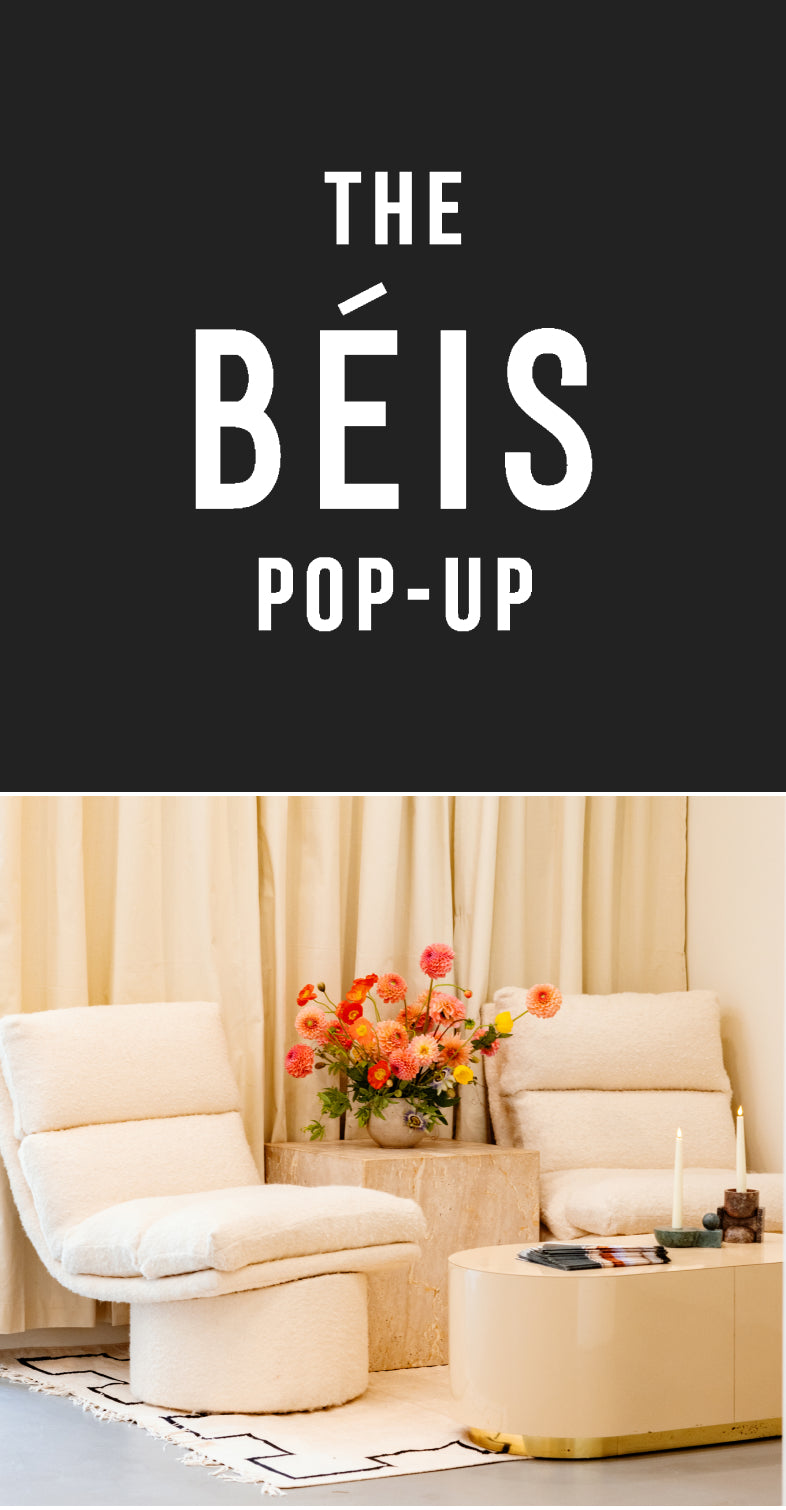 VANCOUVER

THE FAIRMONT PACIFIC RIM

1038 CANADA PL

Vancouver, BC V6C 0B9, Canada

August 7th - September 4th

11AM - 7PM Daily

DALLAS

3699 MCKINNEY AVE UNIT 103B

DALLAS, TX

September 2nd - 28th

11AM - 7 PM Daily
FAQ
Can I purchase product at the Pop Up?

Yes! You can purchase a selection of products at the Pop Up via credit card, touch-less pay, etc.
What if a product I want isn't available, can I still order it?

Yes! We can place an order for you and ship it to the address specified. Orders over $150 are eligible for free shipping. You can also visit the pop up to explore products IRL and then scan the QR codes throughout the pop up shop to receive 15% off your first in-app purchase.
Do I have to pay for shipping? Can I do expedited shipping?

Yes. If your order is under $150 you will have to pay standard shipping. If your order qualifies for Free Shipping that will automatically update the shipping rate.
Can I return / exchange products on site?

We can only do returns or exchanges for in-store purchases and while the pop up is open. Unfortunately, we cannot accommodate returns or exchanges for any online or ship-to customer orders. Any items purchased and then personalized during the personalization event are final sale.
Will I earn loyalty points for my purchase at the pop up?