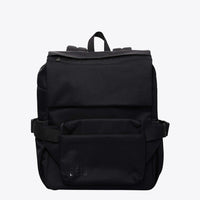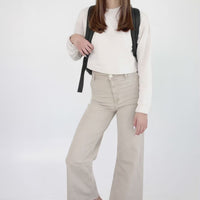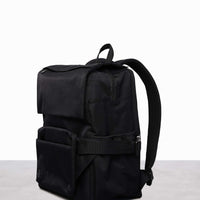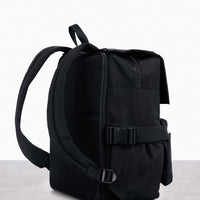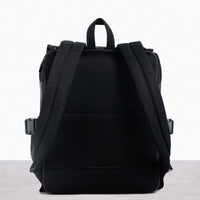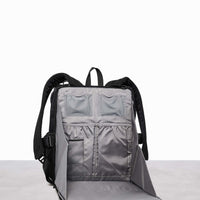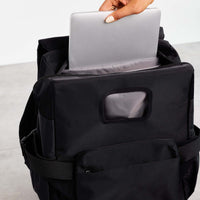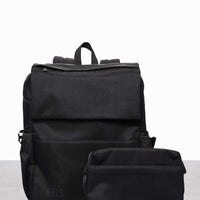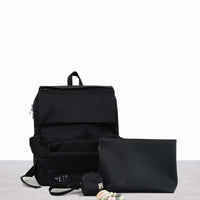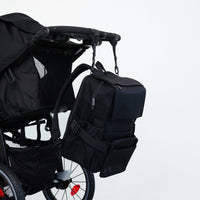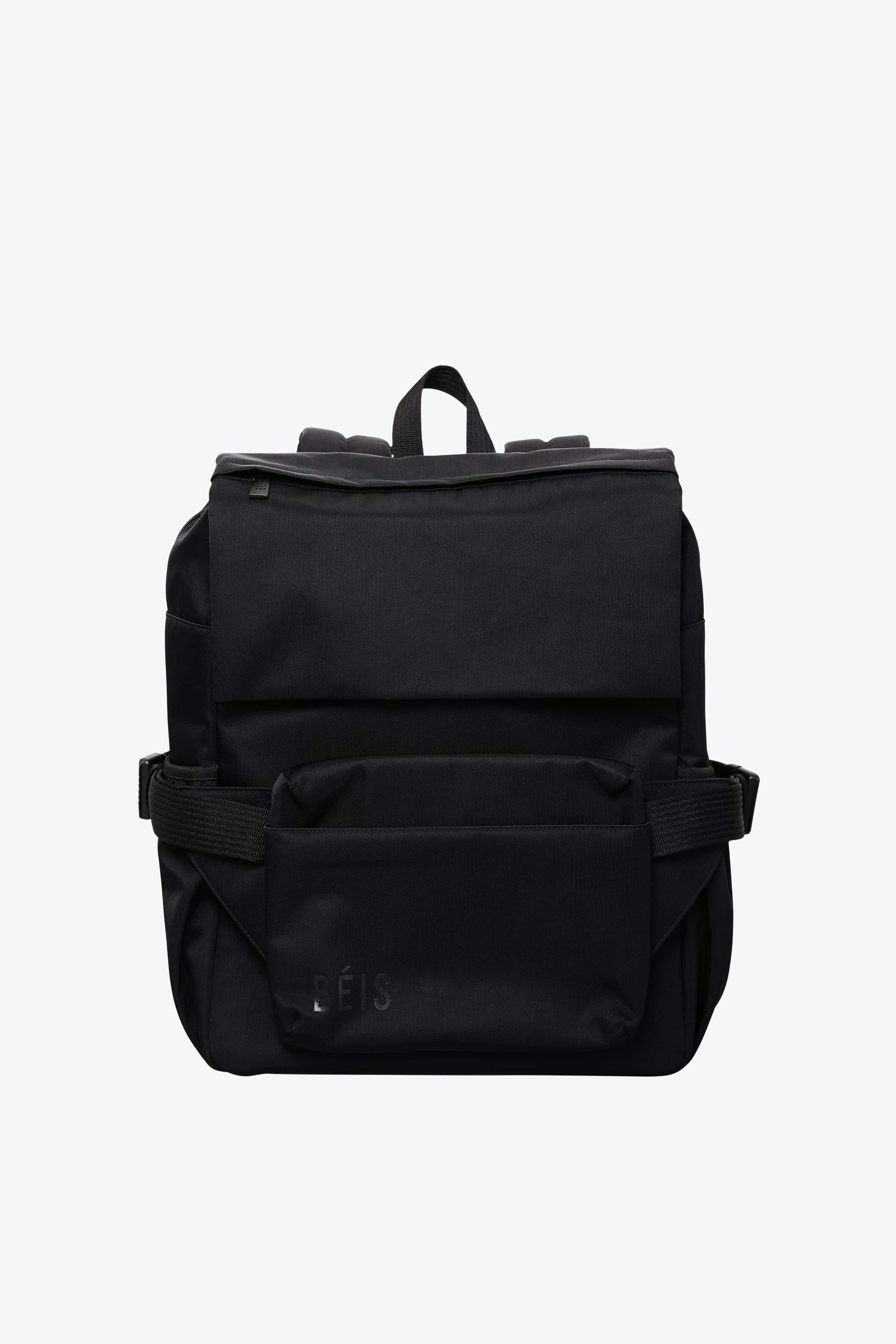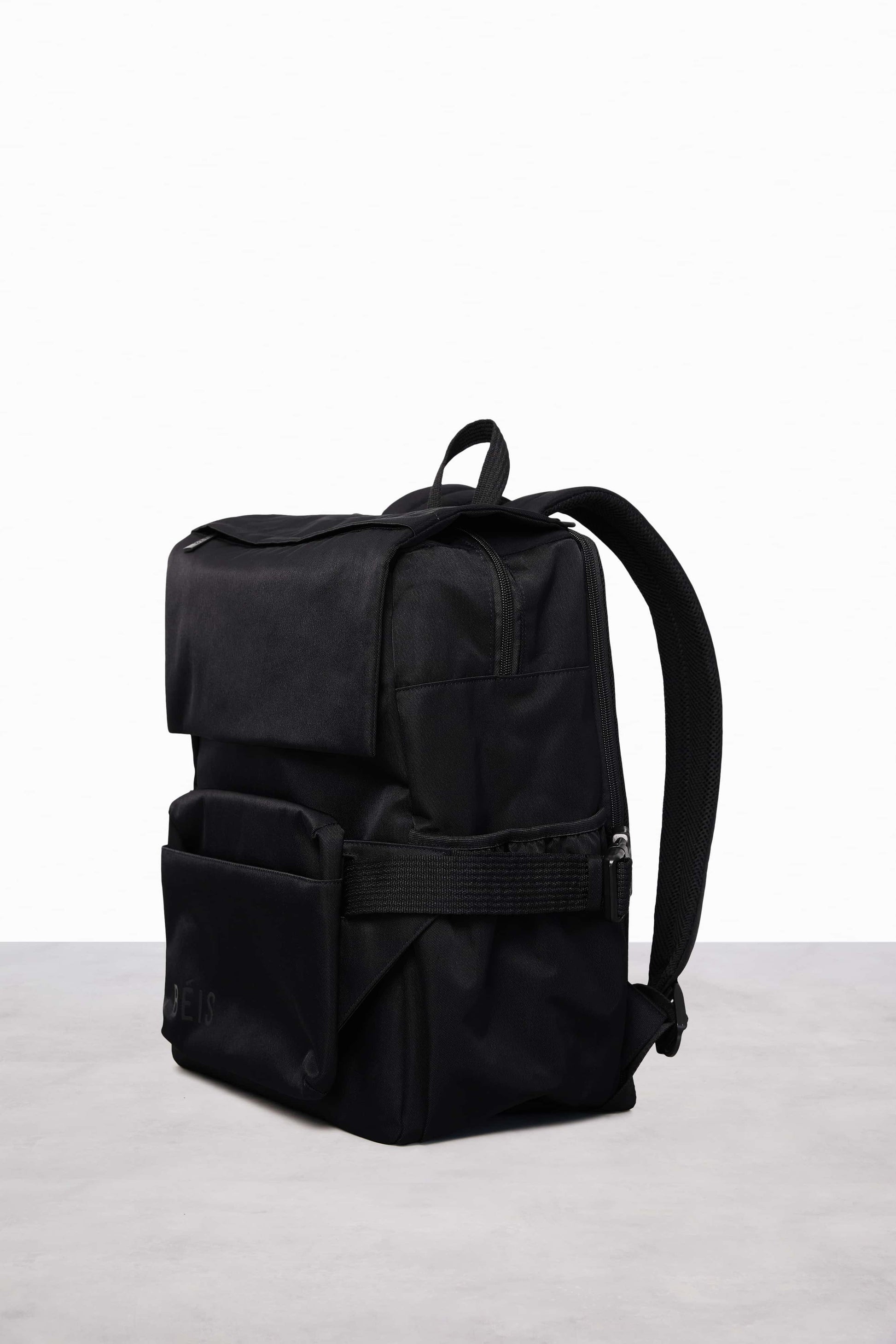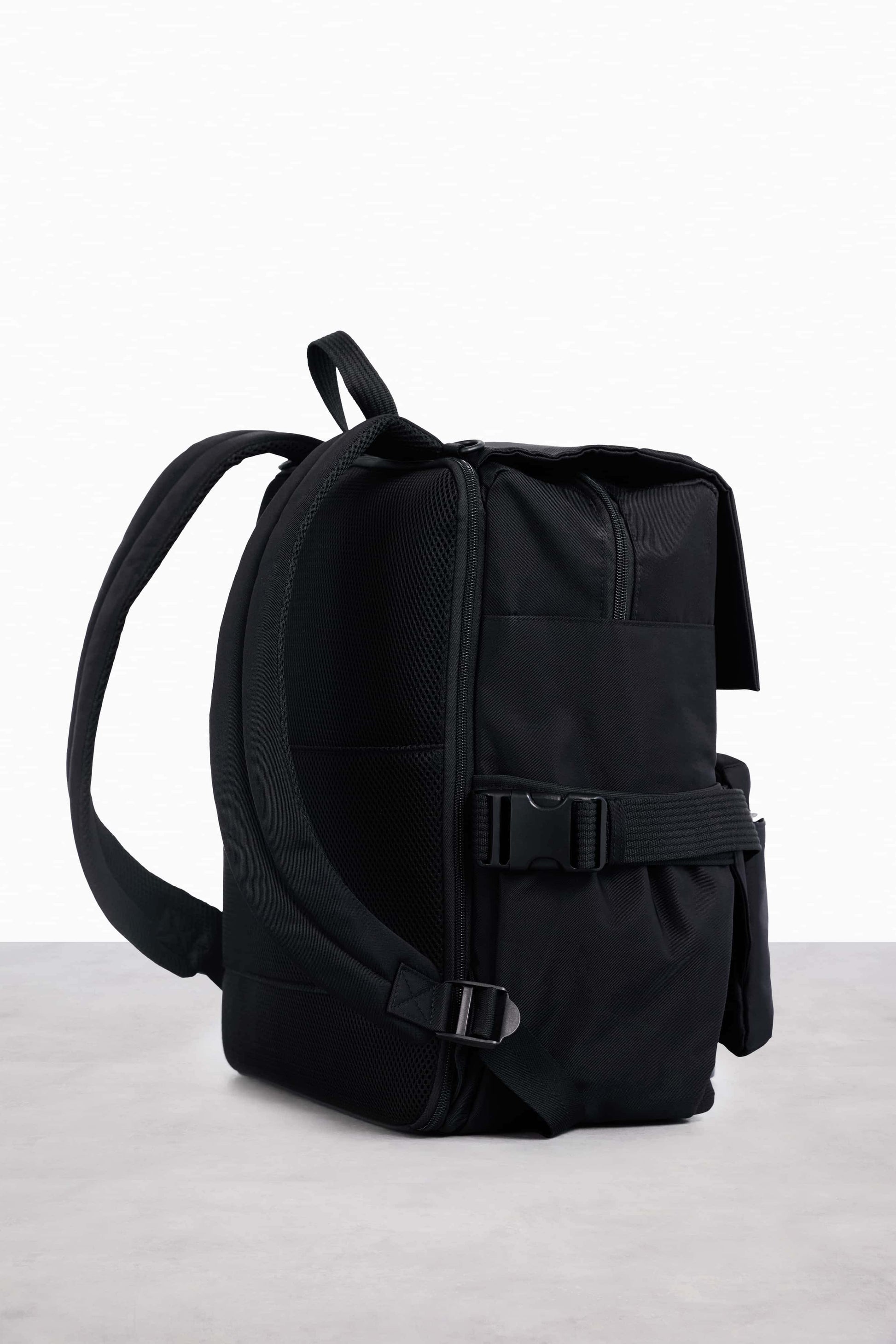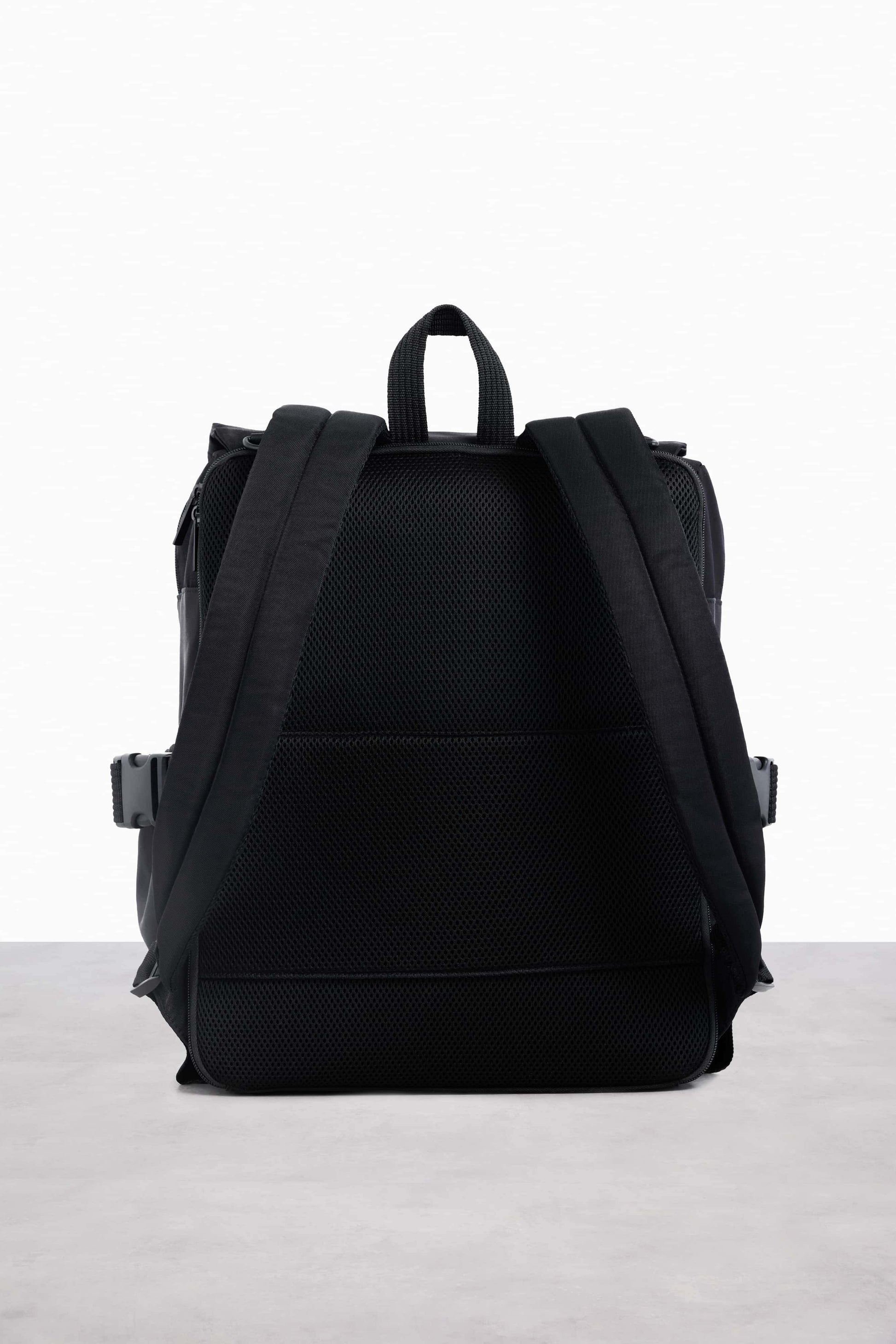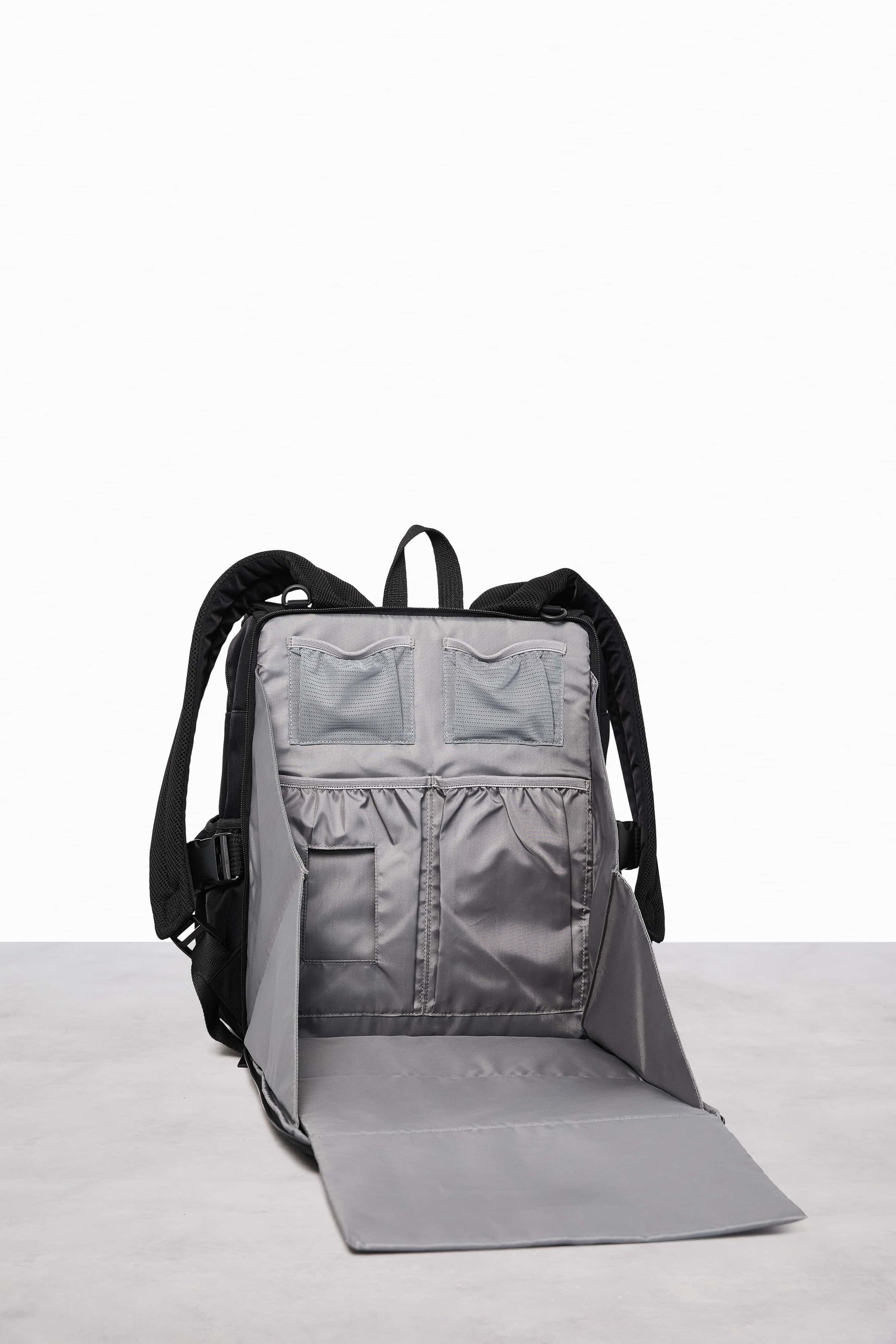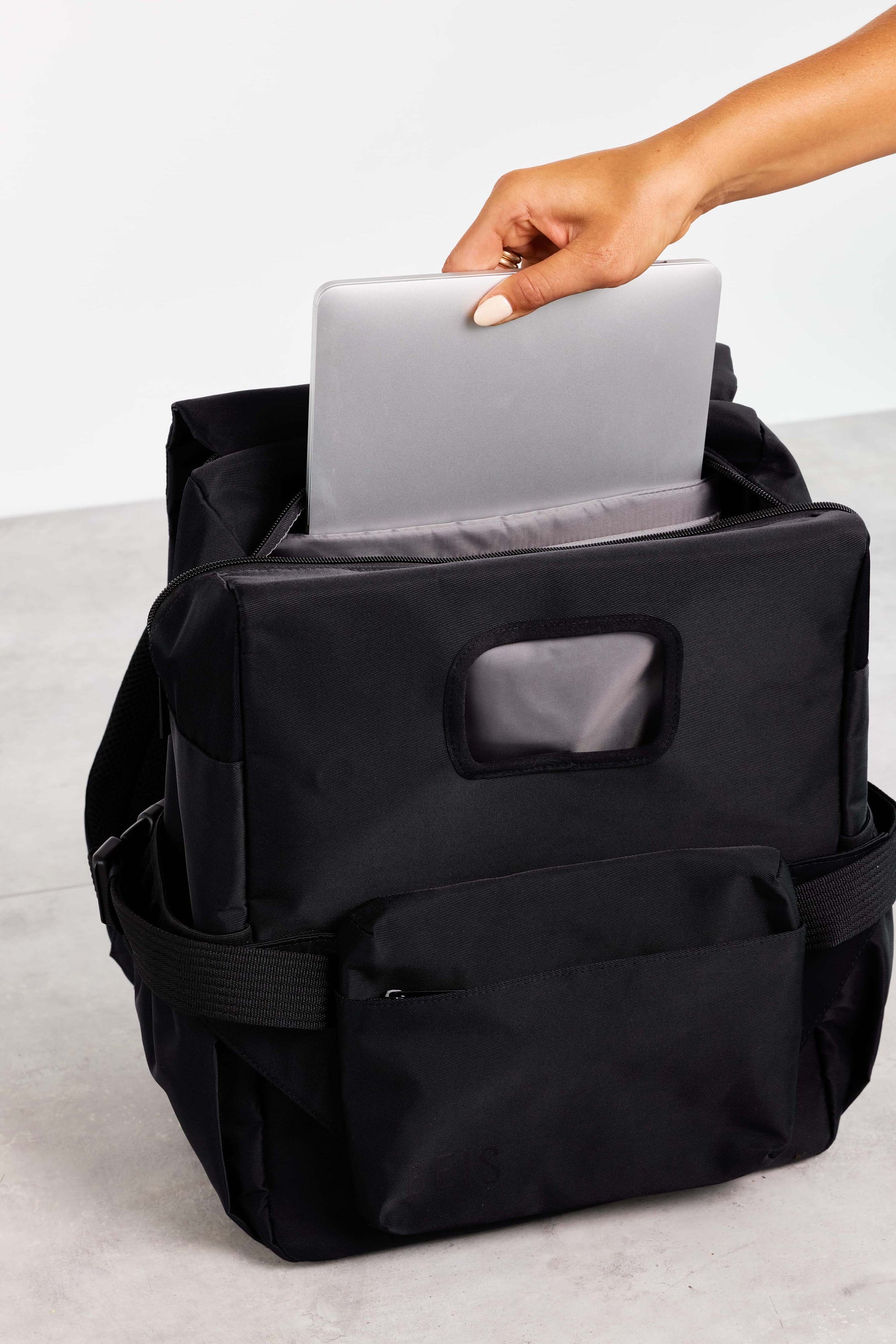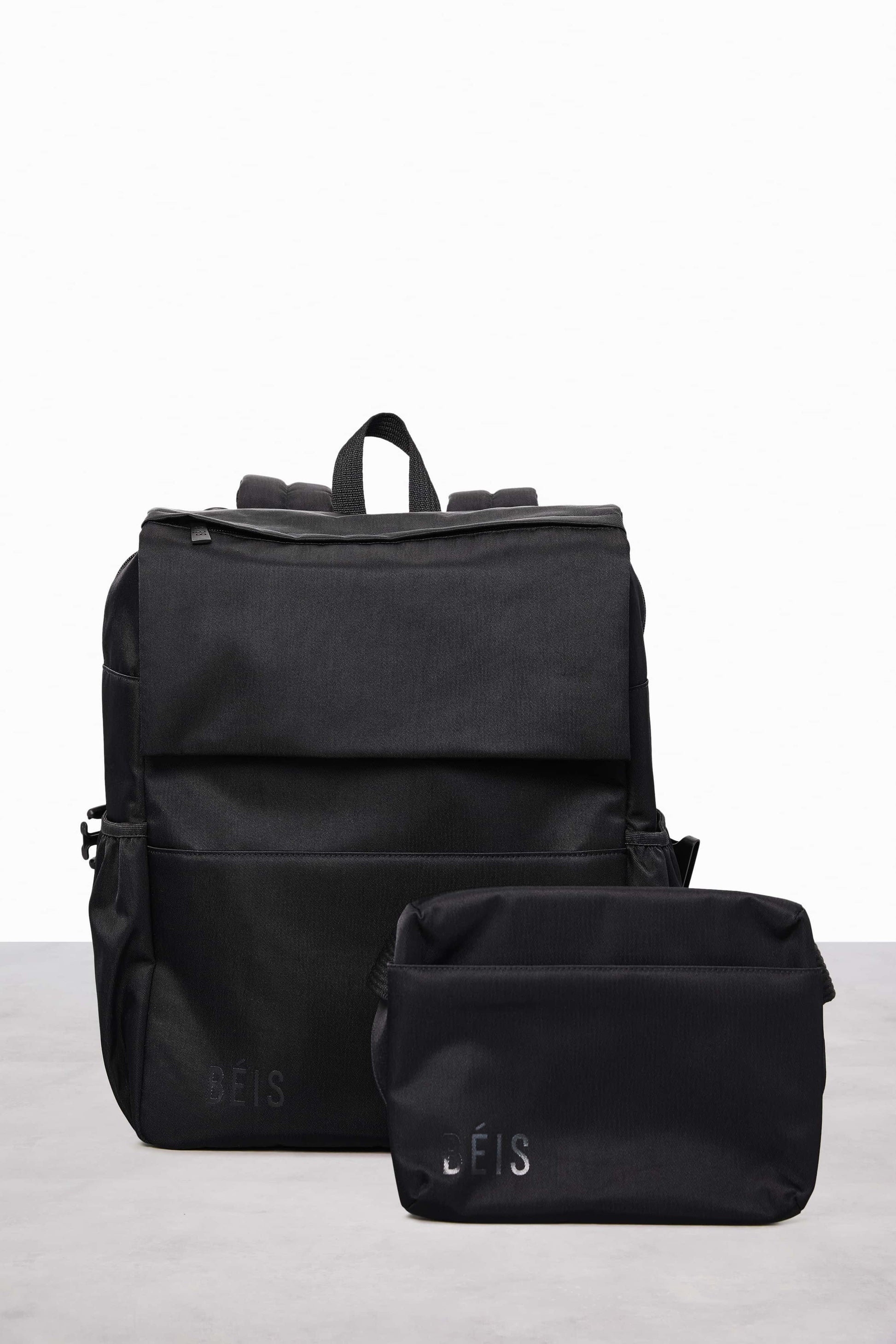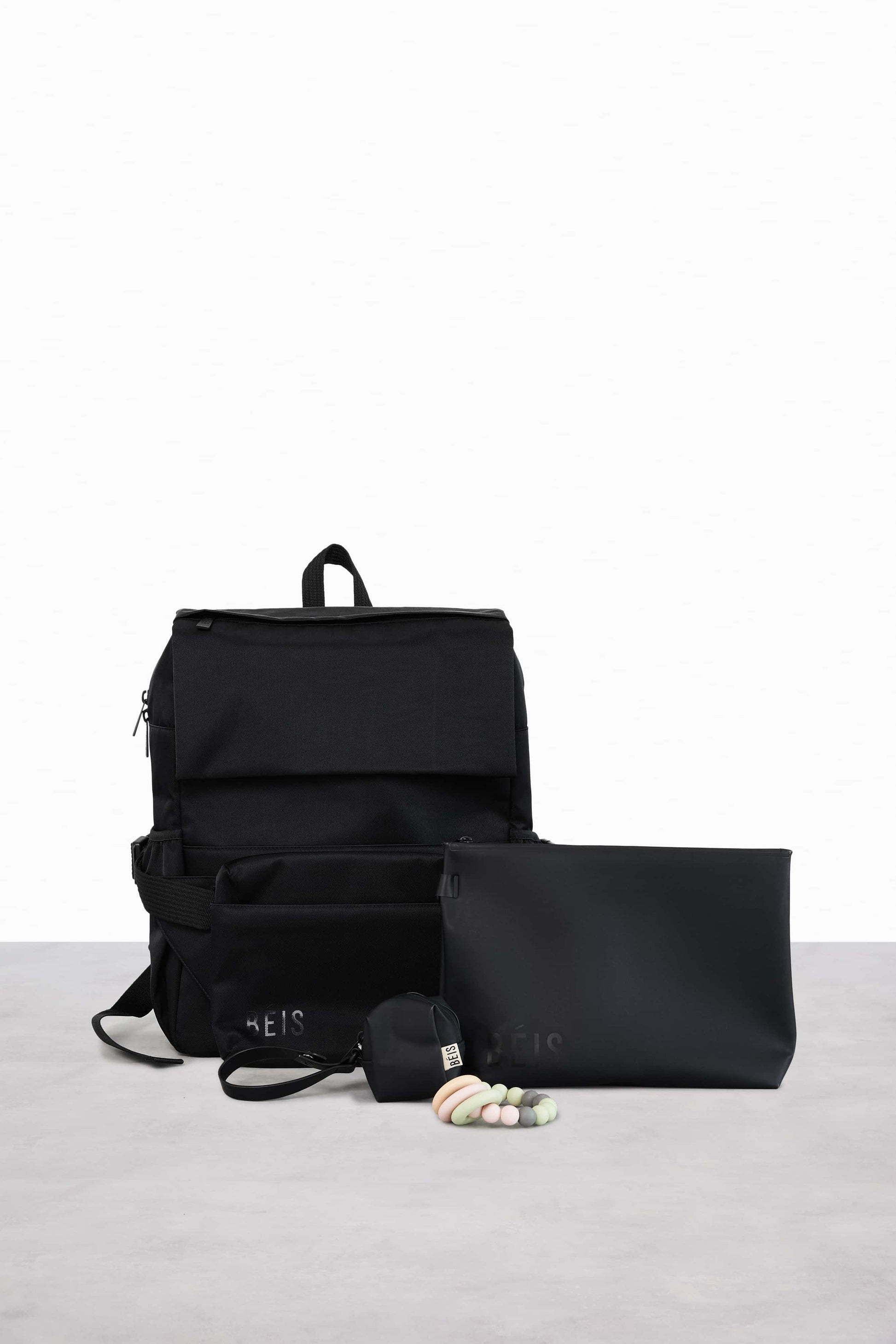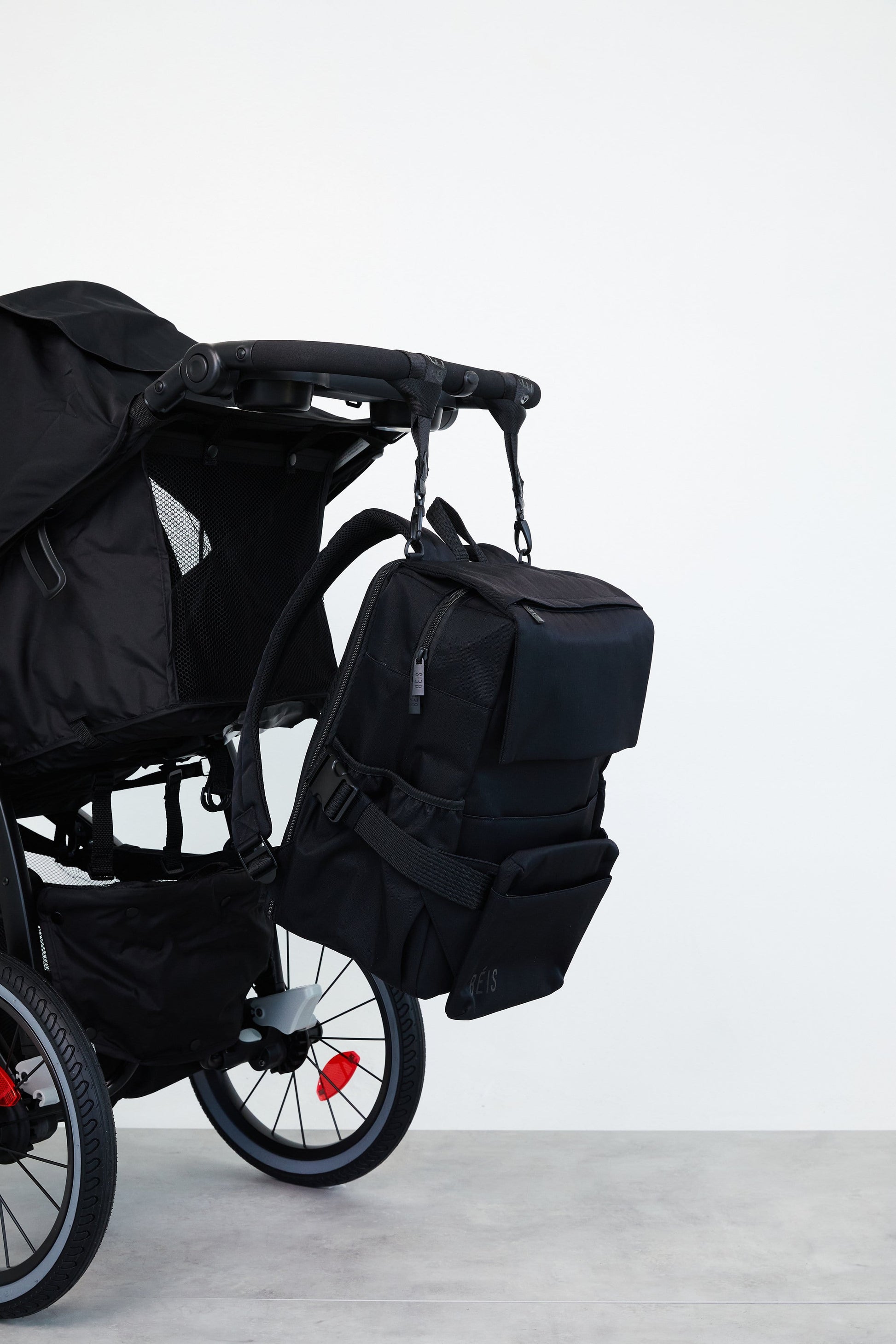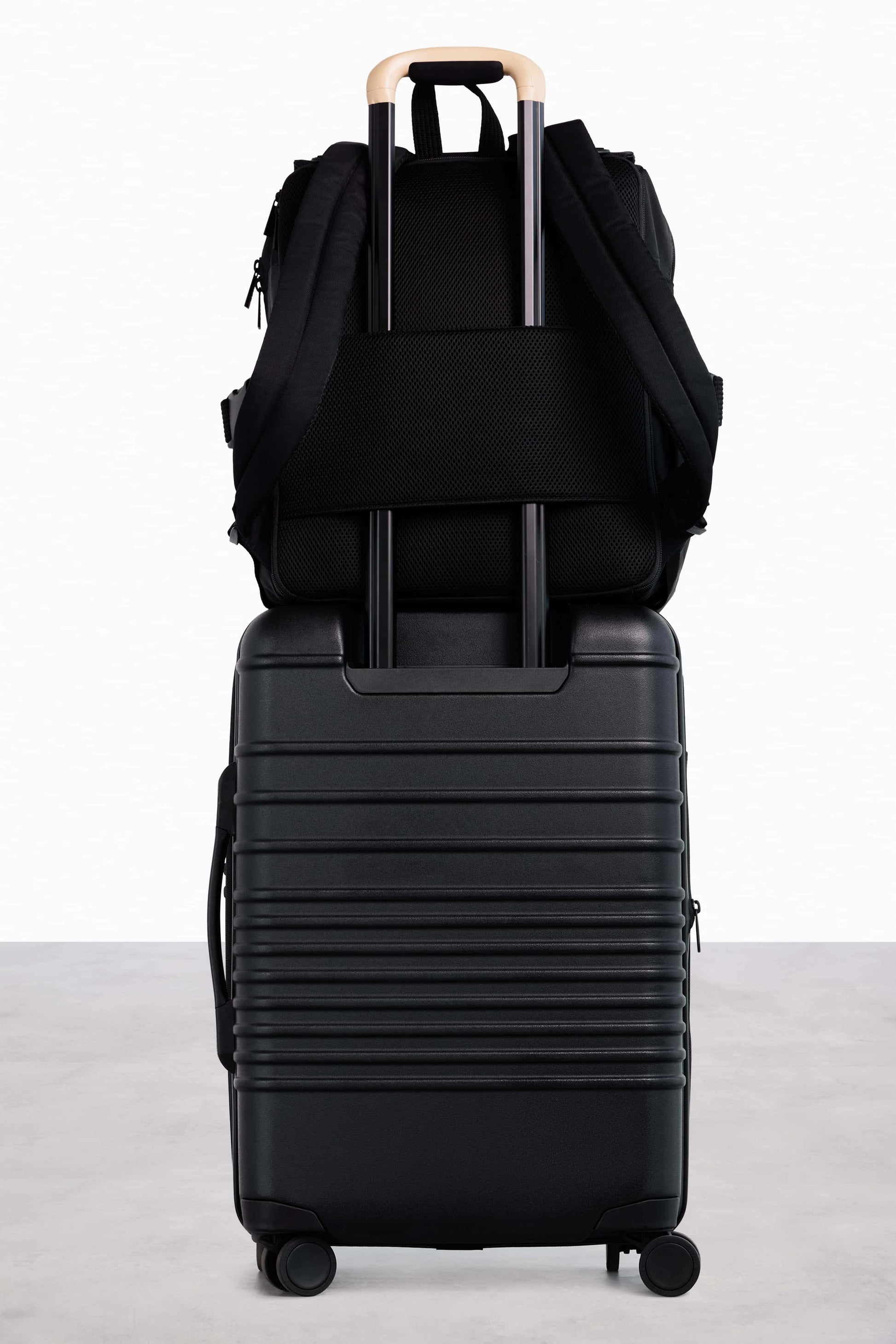 The Ultimate Diaper Backpack in Black
If the name doesn't truly describe this gem of a diaper bag backpack, then let us tell you more. This Diaper Backpack is basically the swiss army knife of taking care of all your baby mama and daddy needs. Let's start at the top of the diaper bag with the front zip pocket with our signature key leash to keep mom and dad things at your fingertips. Under the flap, behold an easy-to-access baby wipes pocket for quick clean-ups. Explore a little more around the exterior of the Diaper Backpack and find two elasticized slip pockets, a REMOVABLE fanny pack. Inside the U-Zip compartment on the back, the pièce de resistance: an entire fold-out changing station, complete with a plush landing pad for the babe, a pocket for diapers, wipes and any other small bits you'll need to handle big (and little) messes on-the-go! We mean, are you still here because we haven't even gotten to the inside... where you will find insulated interior pockets for bottles, more organizational pockets for parents and babes, plus our signature smell-proof pouch, pacifier pouch, teething toy and stroller straps. The ultimate diaper backpack provides easy access for all of your baby essentials that you need to pack. Ok, we think that covers it... at least in a nut shell. The diaper backpack does not include wipes.
Dims: 12.5"W x 16"H x 7.25"D
Changing Pad: 22.5" x 11.75"
Material: Nylon Twill, Vegan leather trim, Channel stitched webbing, Recycled Poly lining with stain resistant finish, Silicone (accessories)
Nylon Coil Zippers
Zinc Alloy Hardware
Care: Spot Clean
Weight: 3.3lbs
EXTERIOR
- Removable front zipper pouch that becomes a fanny pack
- Front flap with magnetic flap closure
- Microfiber-lined zipper pocket on front flap
- 2 water bottle pockets
- Built-in changing station at back

INTERIOR
- 2 large elastic-top mesh slip pockets
- 2 insulated bottle pockets
- 1 large zipper pocket for wipes
- 1 large mesh zipper pocket
- Signature key leash
- Designated wipes & diaper pockets in changing station
- Fold-out padded changing pad
- Stroller straps, teether, pacifier pouch and silicone odor-proof pouch included

PERFECT FOR
- Baby Needs
- Travel
- Everyday
View full details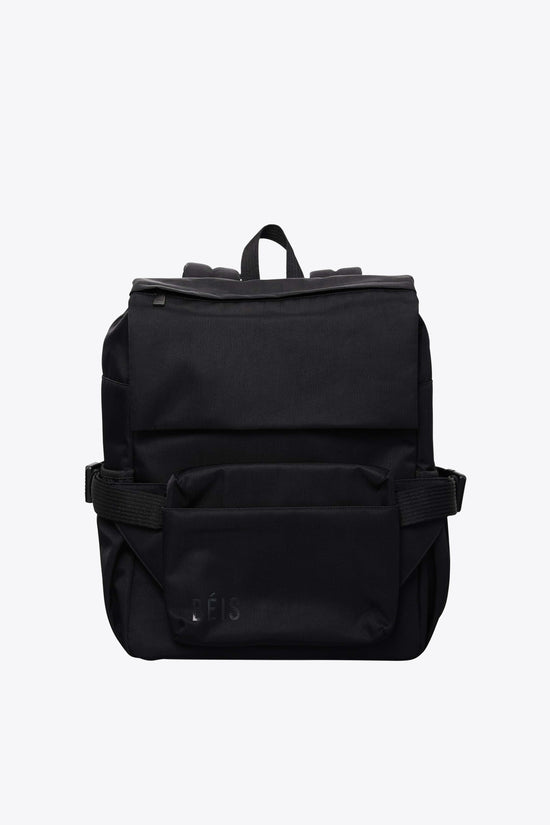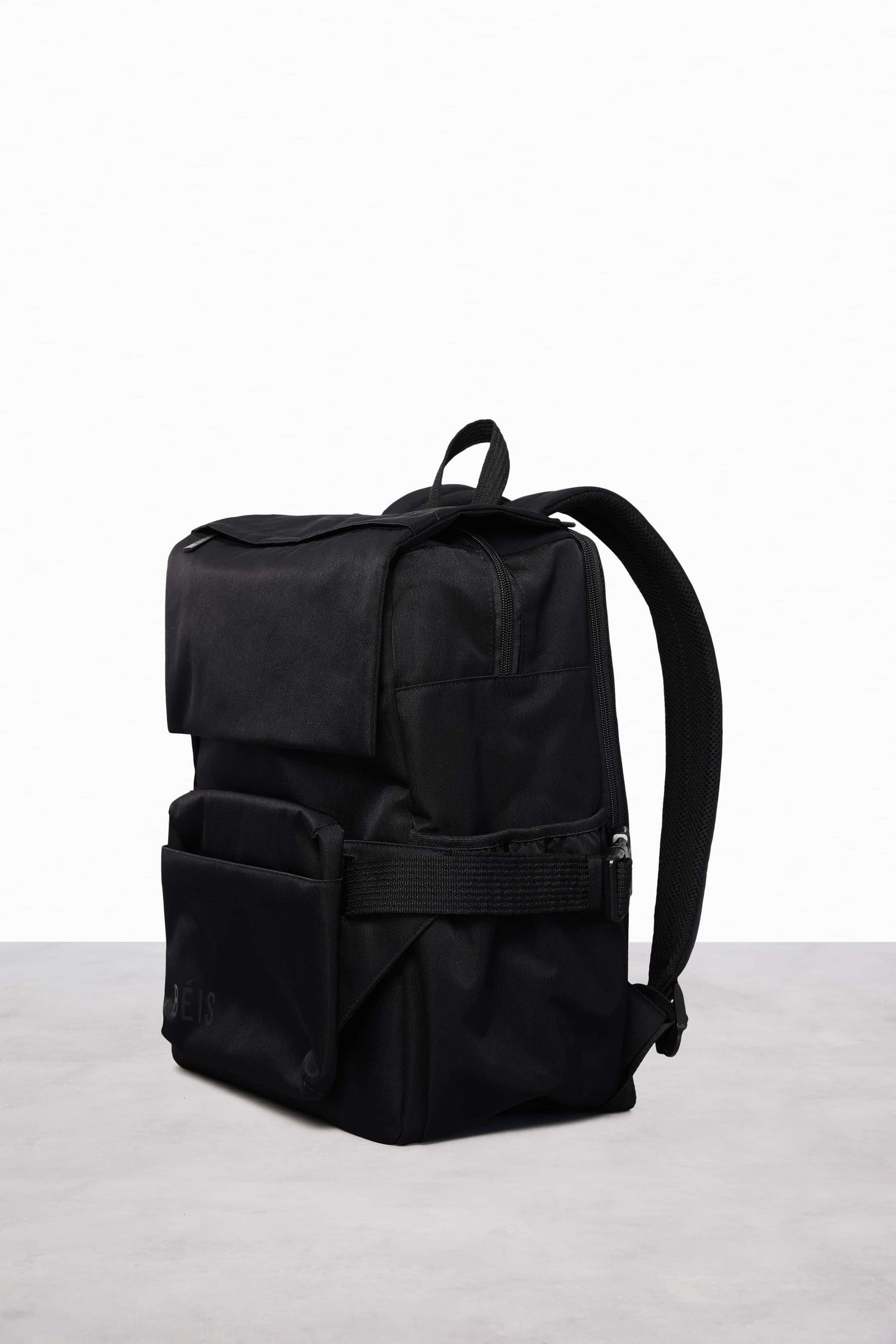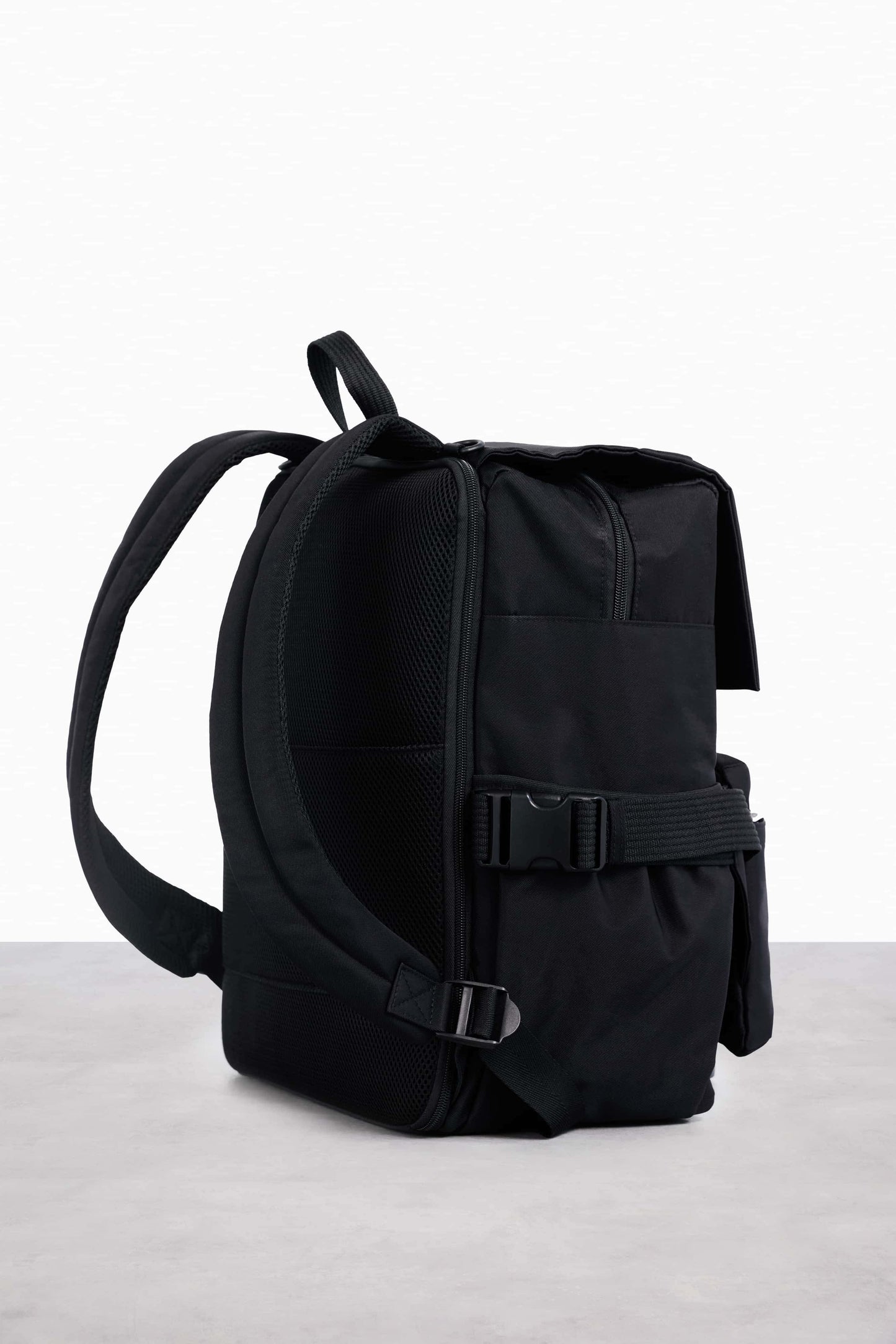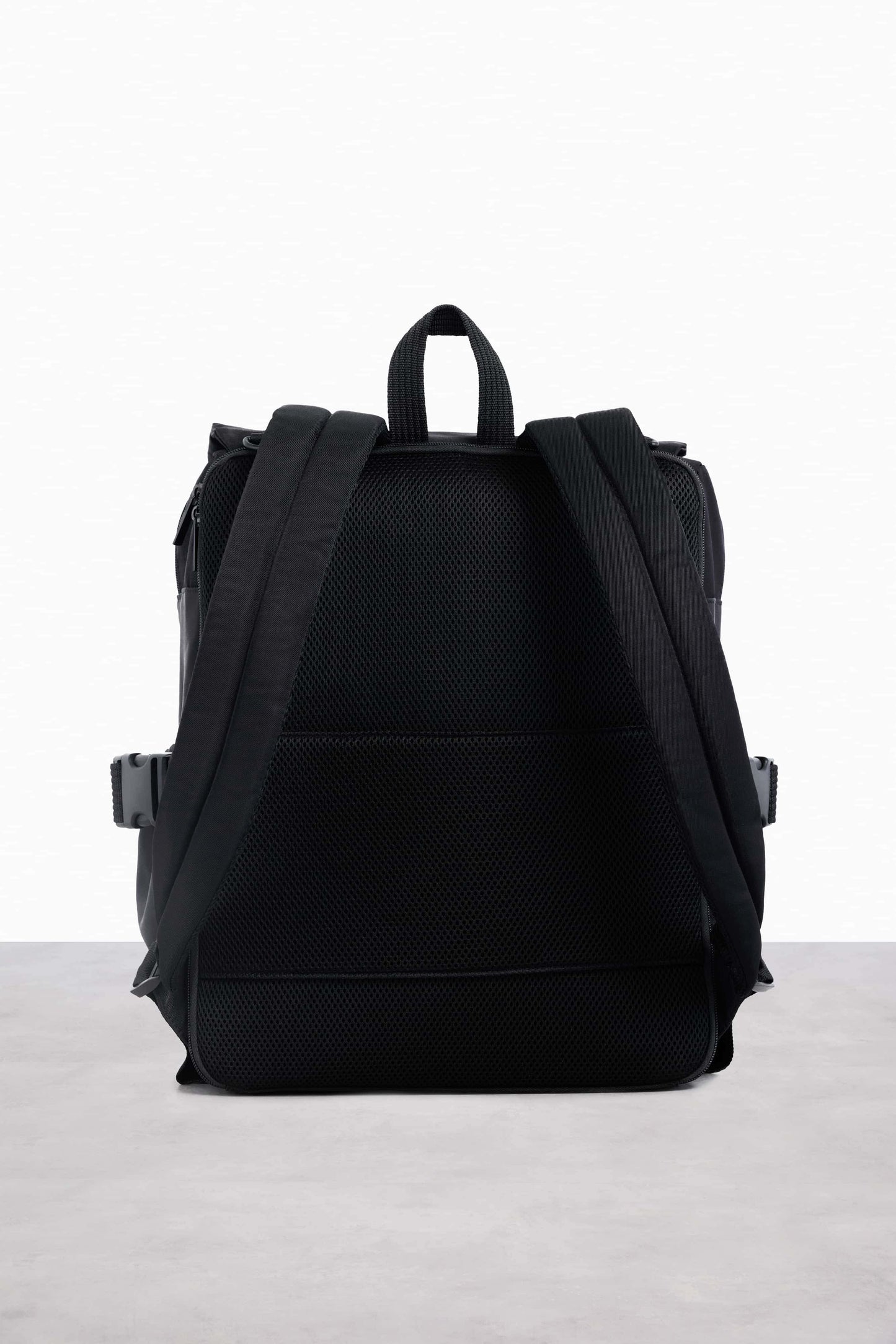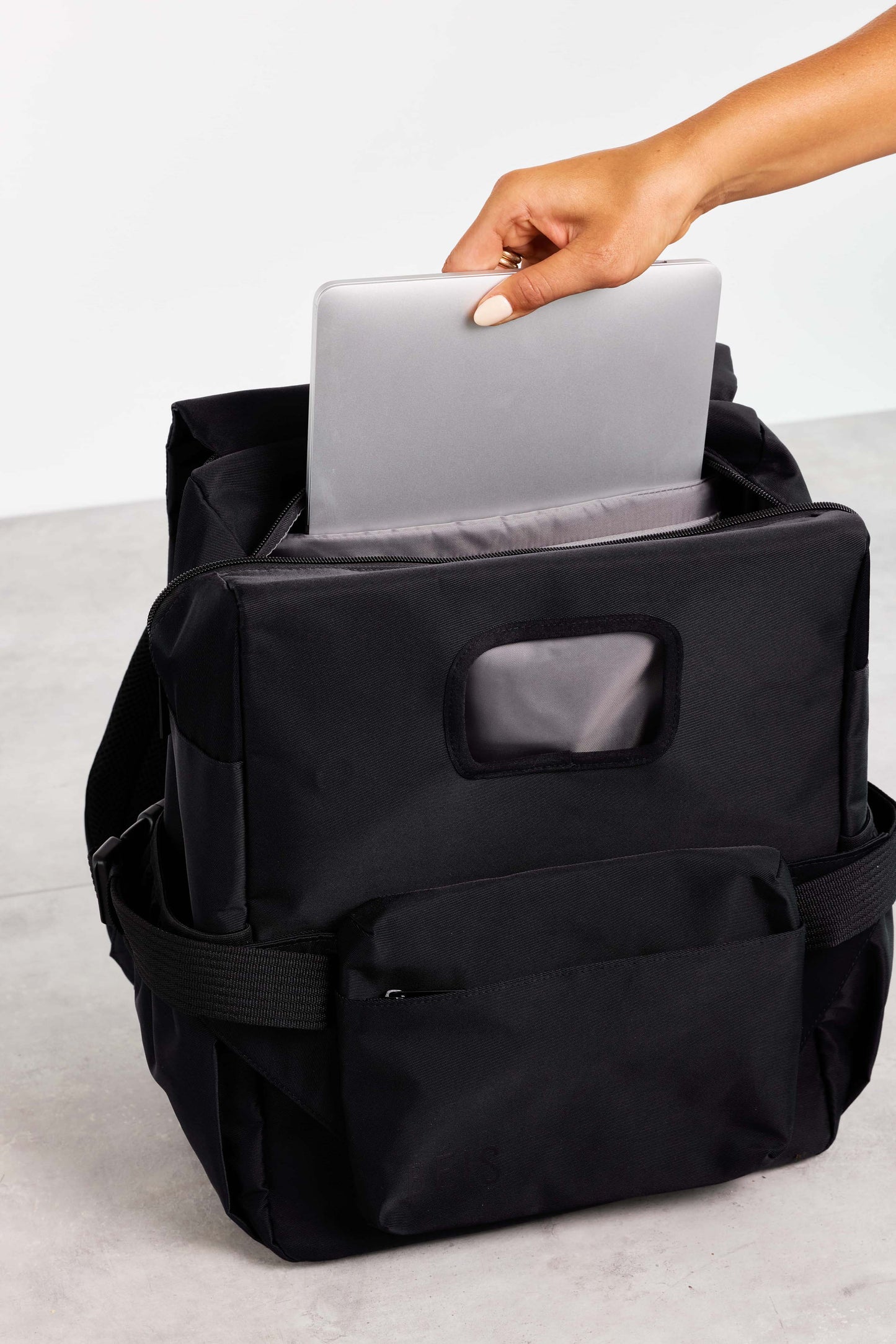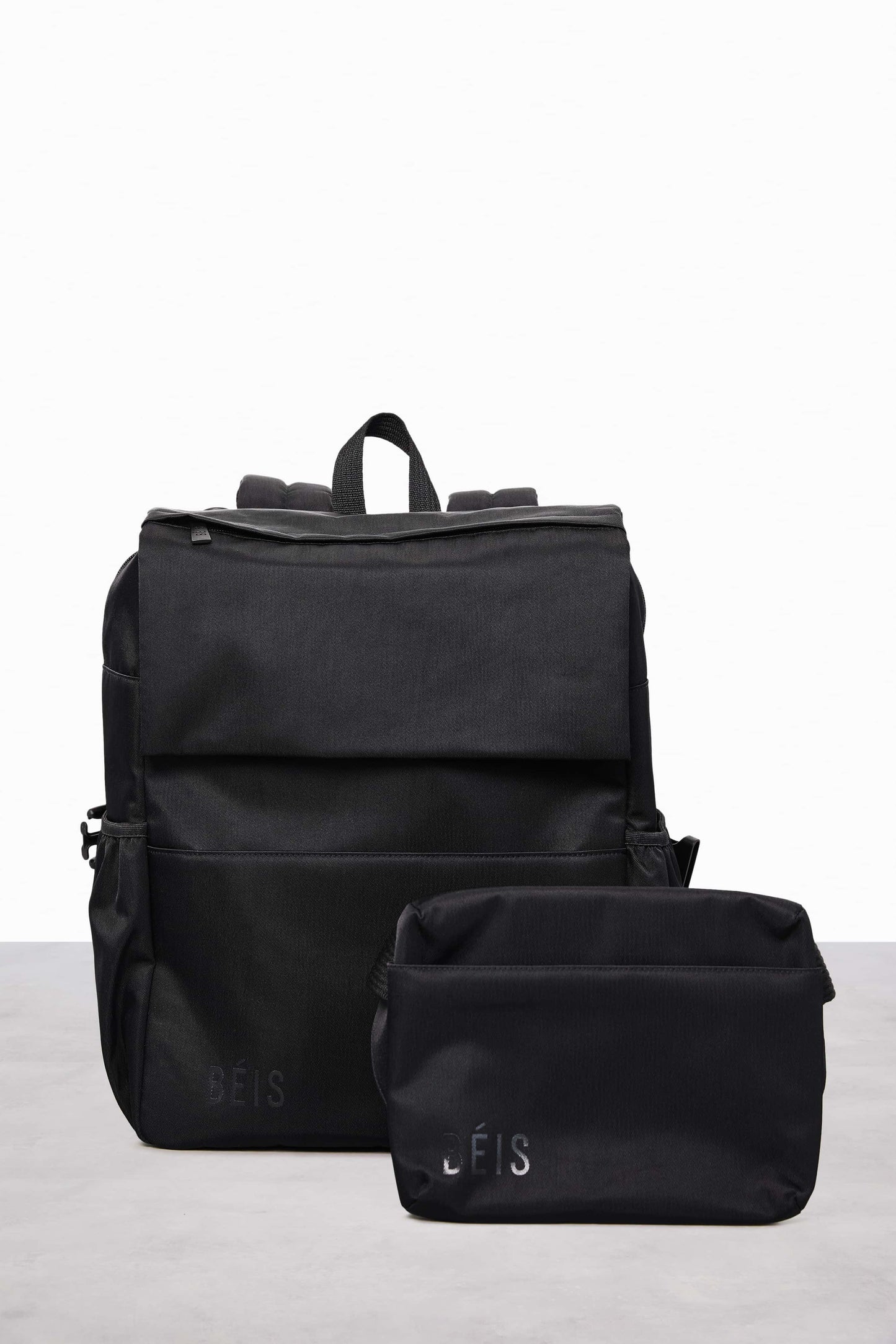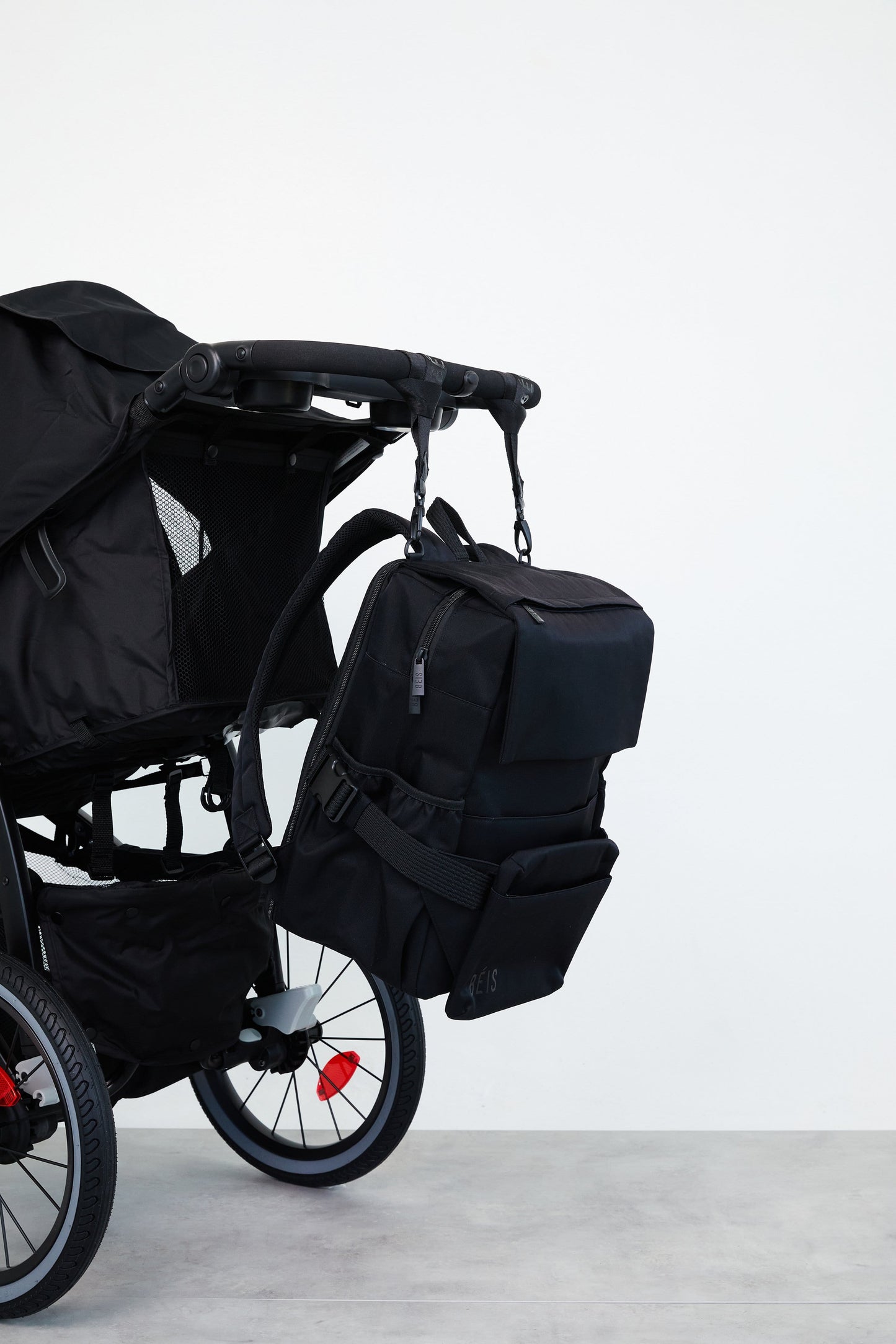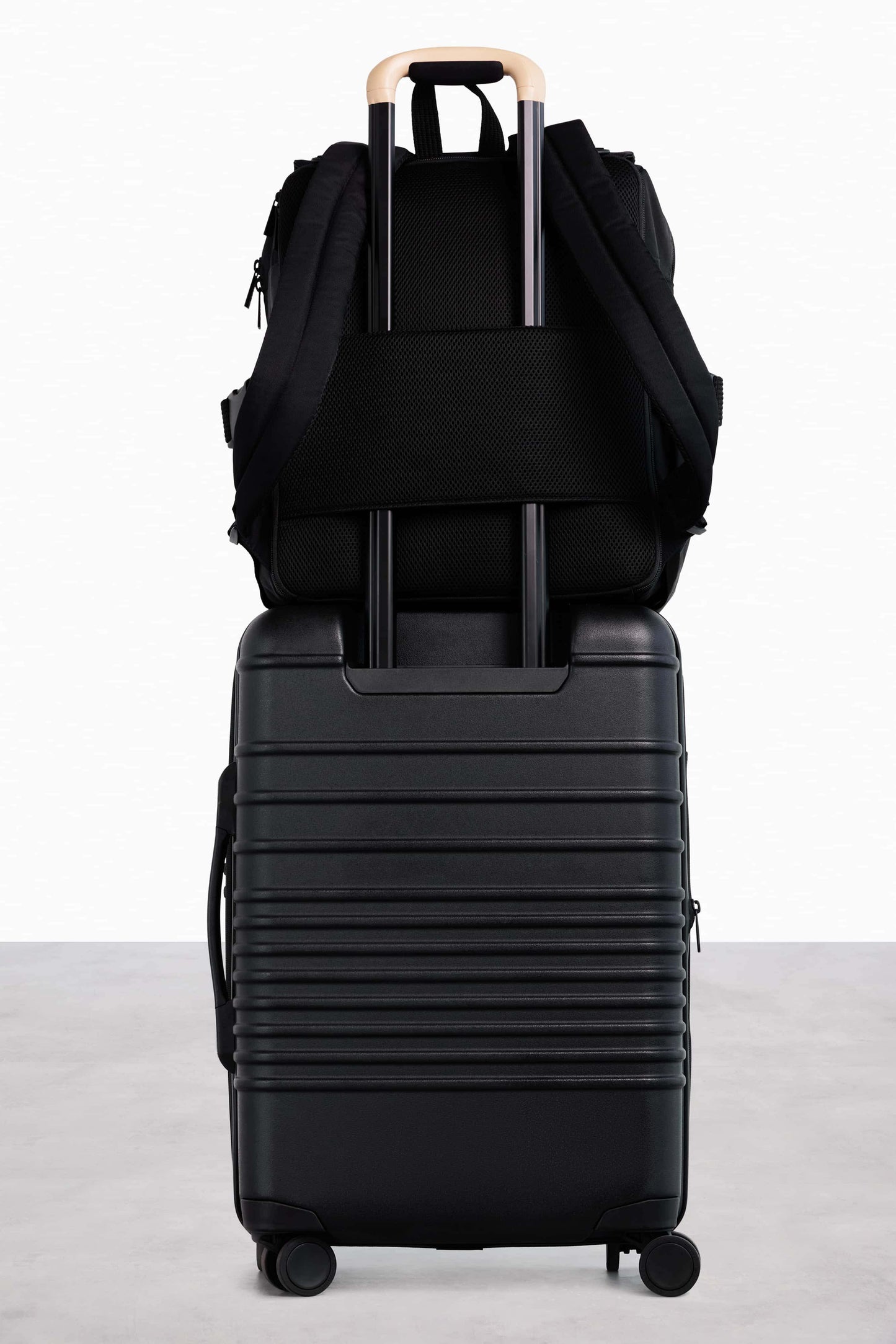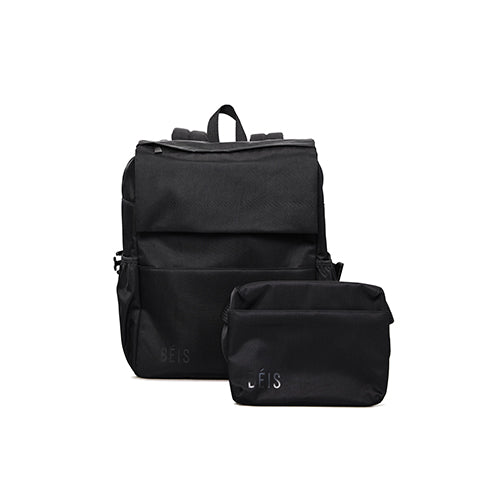 The Ultimate Diaper Backpack
Ehem, listen...we love a bell AND a whistle, but this bag is ALL BELL. Filing under "keep it simple," our new Diaper Backpack omits the gold hardware and chains but packs all the punch with its features in a universally likable design. This bag's function knows no bounds….so many different uses and features from a detachable fanny pack pouch on the front, to two water bottle pockets and streamlined magnetic closures. It is the stylish diaper bag that you didn't know you even needed! It could make for the perfect baby shower gift…hint..hint.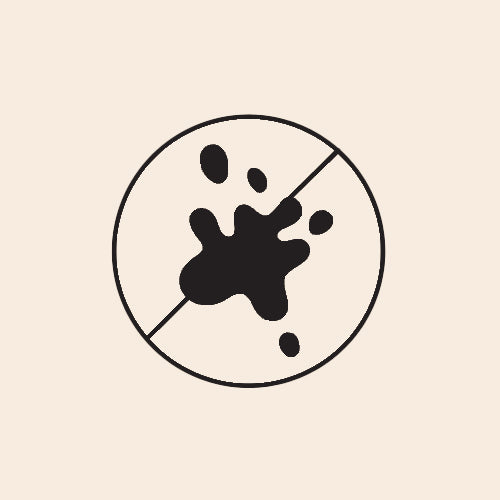 Stain Resistant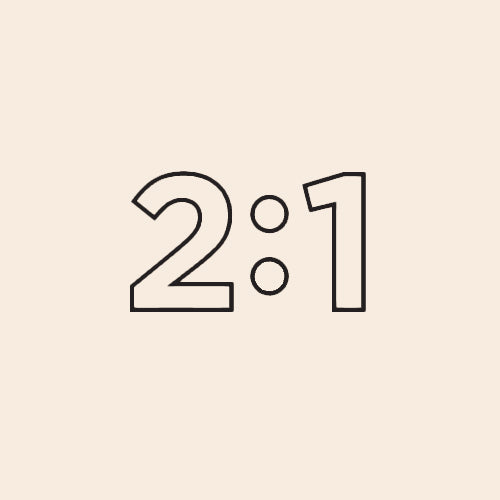 Multi-wear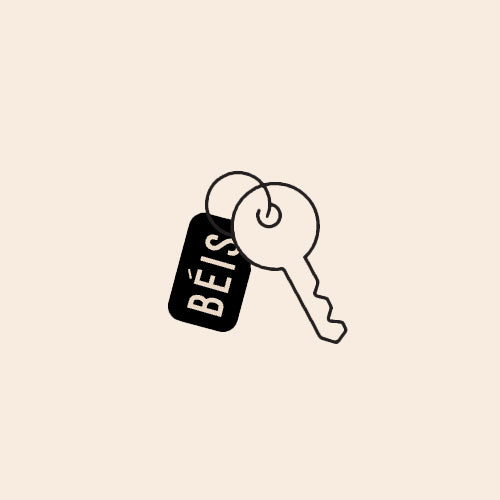 Key Leash